Was Jose Mourinho a player? Find out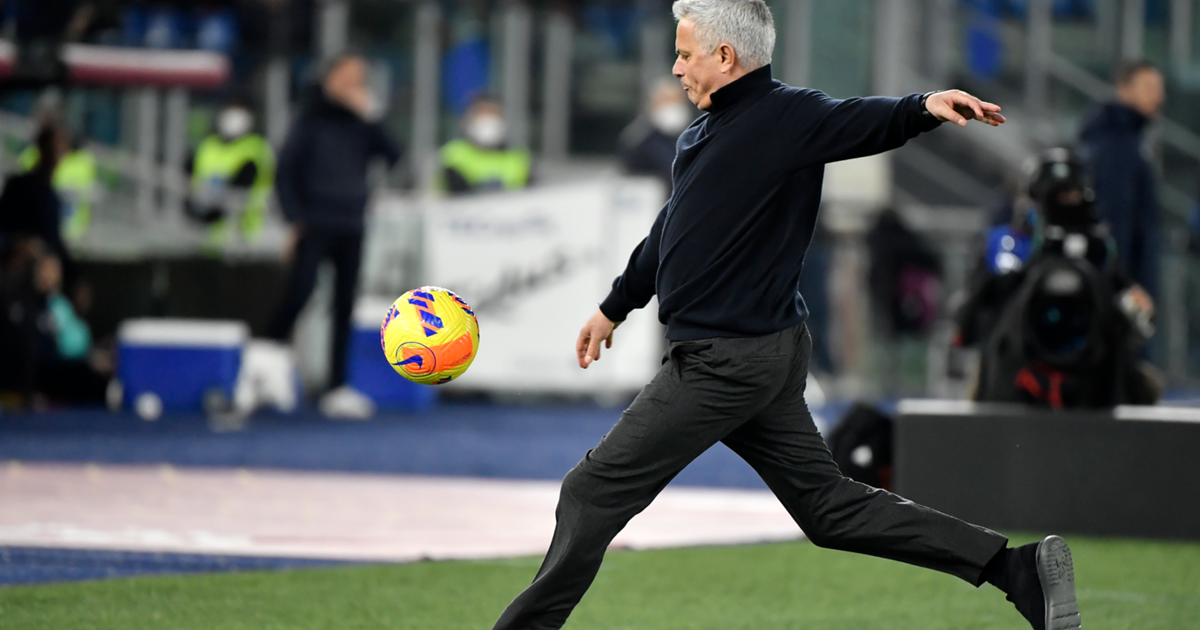 Jose Mourinho is one of the best managers of the last two decades. He has won titles at FC Porto, Chelsea, Real Madrid, Inter Milan, Manchester United and AS Roma. 

The whole world knows Jose Mourinho the football manager. 

However, Jose Mourinho the football player, is a much lesser-known story. 
Jose Mourinho is undoubtedly one of the greatest football managers the world has ever seen. But was Jose Mourinho a player before becoming the top manager he is?
The Portuguese international has a unique character and strong track record accompanied by his self-confidence.
Jose Mourinho has led numerous elite teams to national and European honours with his managerial tactics. Some of the teams he has coached include; FC Porto, Chelsea, Real Madrid, Inter Milan and Manchester United.
Mourinho, the current manager of AS Roma, led the Italian side to win the UEFA Europa Conference League last season.
During his managerial career, Jose Mourinho has won numerous individual awards, such as the Onze d'Or Coach of the Year and FIFA World Coach of the Year.
Unlike many top managers who were professional footballers, Jose Mourinho's playing career is rarely under discussion. And that often leads to the question, was Jose Mourinho a player?
Jurgen Klopp once asked journalists to name the position Jose Mourinho played during a press conference ahead of the Liverpool Vs Tottenham Hotspurs clash. And the journalists had to google because Mourinho, the football player, is unknown to many.
The truth is Jose Mourinho was a football player, but his playing days were obscure.
Which Teams Did Jose Mourinho Play For? 
Jose Mourinho's father, Jose Manuel Mourinho Felix, popularly known as Felix Mourinho, was a professional footballer.
Young Jose Mourinho wanted to follow in his father's footsteps and become a professional footballer. He joined the Belenenses youth team, where he played at the different youth levels until turning professional.
Jose Mourinho, who played as a midfielder, left his childhood club and joined Rio Ave in 1980. The Portuguese international played for Rio Ave's reserve team before his father joined as the team's manager in 1981.
Mourinho made his debut for Rio Ave in a 2-1 extra-time win while his father was the manager. During a final league match against Sporting CP, one of Ave's defenders suffered an injury, and Felix Mourinho asked his son to warm up so as to replace the defender. 
However, Rio Ave Club President Jose Maria Pinha overruled the decision by Felix Mourinho to use his son as a substitute fearing the threat of nepotism. And the incident saw father and son leave the club at the end of the season. 
Jose Mourinho and his father joined Belenenses, where his father became the first team manager. Mourinho spent the majority of his time with the reserve team and made his debut for the senior team in a 17-0 win over Vila Franca do Campo. 
He came on as a substitute in the second half when his team was 8-0 up. The Portuguese international managed to score a hat trick before the final whistle.
Felix Mourinho later returned to Rio Ave while his son continued to play in the lower levels of the Portuguese football system. 
Jose Mourinho played for Sesimbra between 1983 and 1985 then joined Comercio e Industria where he retired from football at the age of 23. 
Jose Mourinho chose to become a football manager at a younger age because he felt he lacked the pace and power needed to be a professional footballer. 
How Did Jose Mourinho Become A Football Manager?
Immediately after giving up on playing football, Jose Mourinho's mother enrolled him in a business school. However, Mourinho dropped out on his first day and preferred to focus on a sport. 
He attended the Technical University of Lisbon where he studied sports science. Afterwards, Jose Mourinho became a school coach. 
The Portuguese international then became a youth team coach at Vitória de Setúbal in the early 1990s. He then became the assistant manager of Estrela da Amadora before joining Ovarense as a scout. 
Jose Mourinho got the opportunity to work as Bobby Robson's translator when Bobby was appointed as the new manager of Sporting CP in 1992. Bobby needed a local coach to work as his interpreter because he didn't know how to speak Portuguese. 
Mourinho began discussing tactics and coaching with Robson in his interpreting role. And when Sporting CP sacked Bobby in December 1993, Jose Mourinho moved with him to Porto, where he became the assistant manager. 
Bobby and Mourinho helped the club dominate Portuguese football before they joined FC Barcelona in 1996. Jose Mourinho remained at Camp Nou as Bobby joined other clubs.
By 2000, Jose Mourinho was ready to be a manager on his own. The first team he managed was Benfica where he resigned after nine months when the team elected a new president. 
Mourinho joined Unaia de Leiria and later FC Porto where he won the Champions League and became a prominent manager.