Malkia Strikers lose to Serbian Champions Red Star in friendly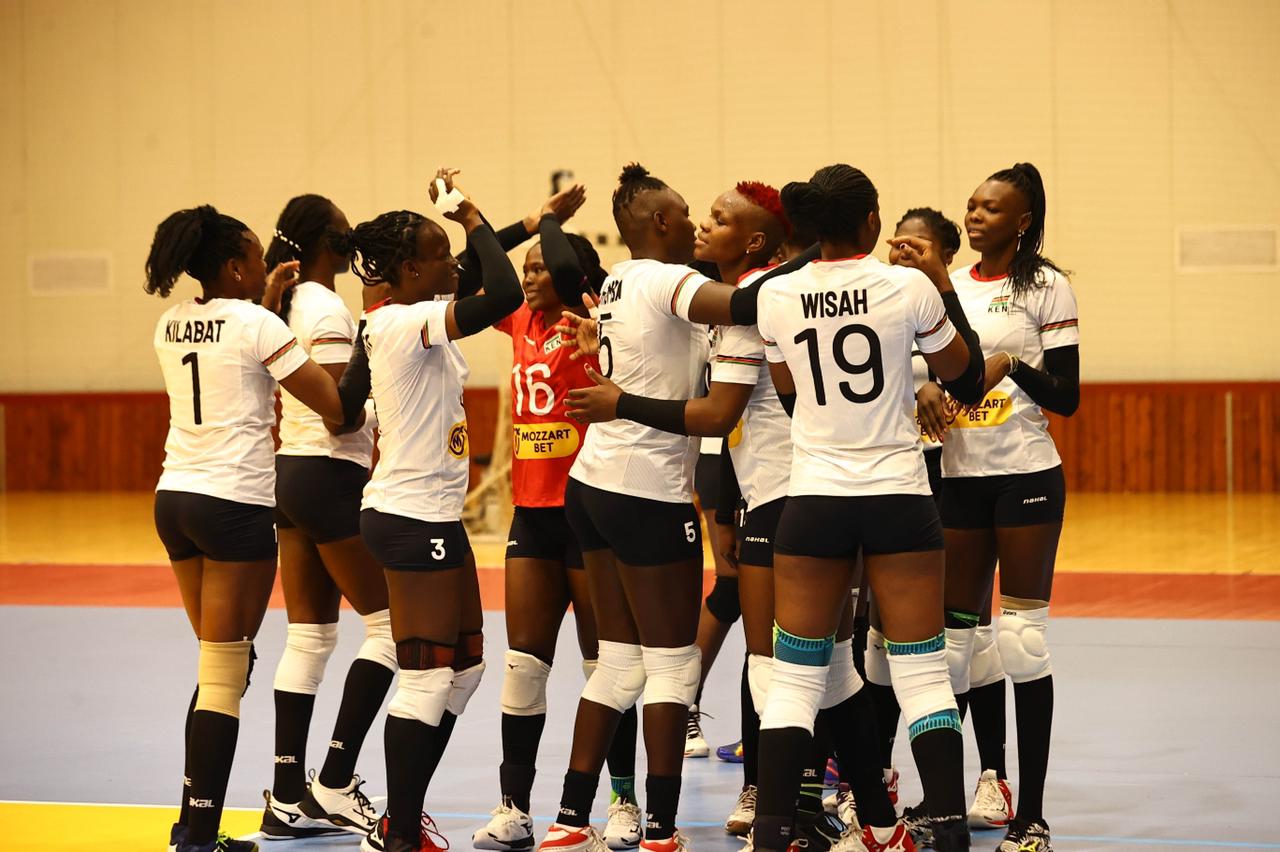 Malkia Strikers lost by straight sets
This is the first of two friendly matches in Serbia
The team will play the second string Serbian national team
Malkia Strikers suffered a straight sets loss to Serbian national league champions Red Star, in the first of their two friendly matches in their five-day training camp in Belgrade.
The Kenyan national team lost in sets of 25- 19, 25- 19 and 25-17.
"We did our best but there are definitely some areas we need massive improvement on, but that is exactly why we have such matches. These help us to improve and I am looking forward to a better performance in our second match," coach Paul Bitok said.
The Brazilian head of the technical team Luizomar de Moura also shared similar sentiments.
"We will definitely work to improve the weaknesses we have seen and I am happy with the effort shown by the players," he stated.
Malkia start brightly against Red Star
Kenya went up 4-2 and stretched the advantage to 7-4 before leading 8-5 at the first technical timeout but Moura's charges had not been perfect so far, losing three points on service to that point.
The score was again level at 12 points before the Serbian side could lose their first service, gifting Malkia a crucial point.
Red Star took the lead at 17-18 and it was Moura's turn to have a talk with the record African champions who had found themselves trailing after some poor decision making moments on the court.
It was quite evident that the Serbian champions were not having Kenya have it easy but they ultimately rallied to win the set 25-19.
In the second set, Malkia took the lead again at 4-2 but Pavlicevic's charges leveled the score at four, five and six points before assuming lead at 7-6, leaving Malkia to do the chasing as they trailed 8-7.
Moura felt the need to make changes, introducing Gladys Ekaru for Chebet as Kenya held on to their two-point advantage at 16-14.
Red Star on a roll to win the set 
There was, however, little that the side could do to stop Red Star who continued to feast on Kenya's mistakes leading 22-17, 23-17 to see Kenya frustrated and unable to recover as they lost 25-19.
For the third set, Veronica Adhiambo was started in place of Murambi in the only change Moura made in the starting lineup for the set
Kenya drew first blood but Red Star scored back-to-back to lead 2-1 and 3-2 before Kenya assumed lead at 4-3. The tables, however, quickly turned and Kenya found themselves trailing 6-4 and 8-5.
The difference was stretched to four at 13-9 and Kenya needed to receive better to salvage the set. The Serbian, however, capitalised on poor communication on Kenya's part to take the biggest lead in the match at 16-10.
The six-point difference remained at 21-15, despite the Kenyans having earlier cut the deficit to three at 18-15 only to wither and lose 25-17.