Foreign Russia WNBA players leaving leagues despite good pay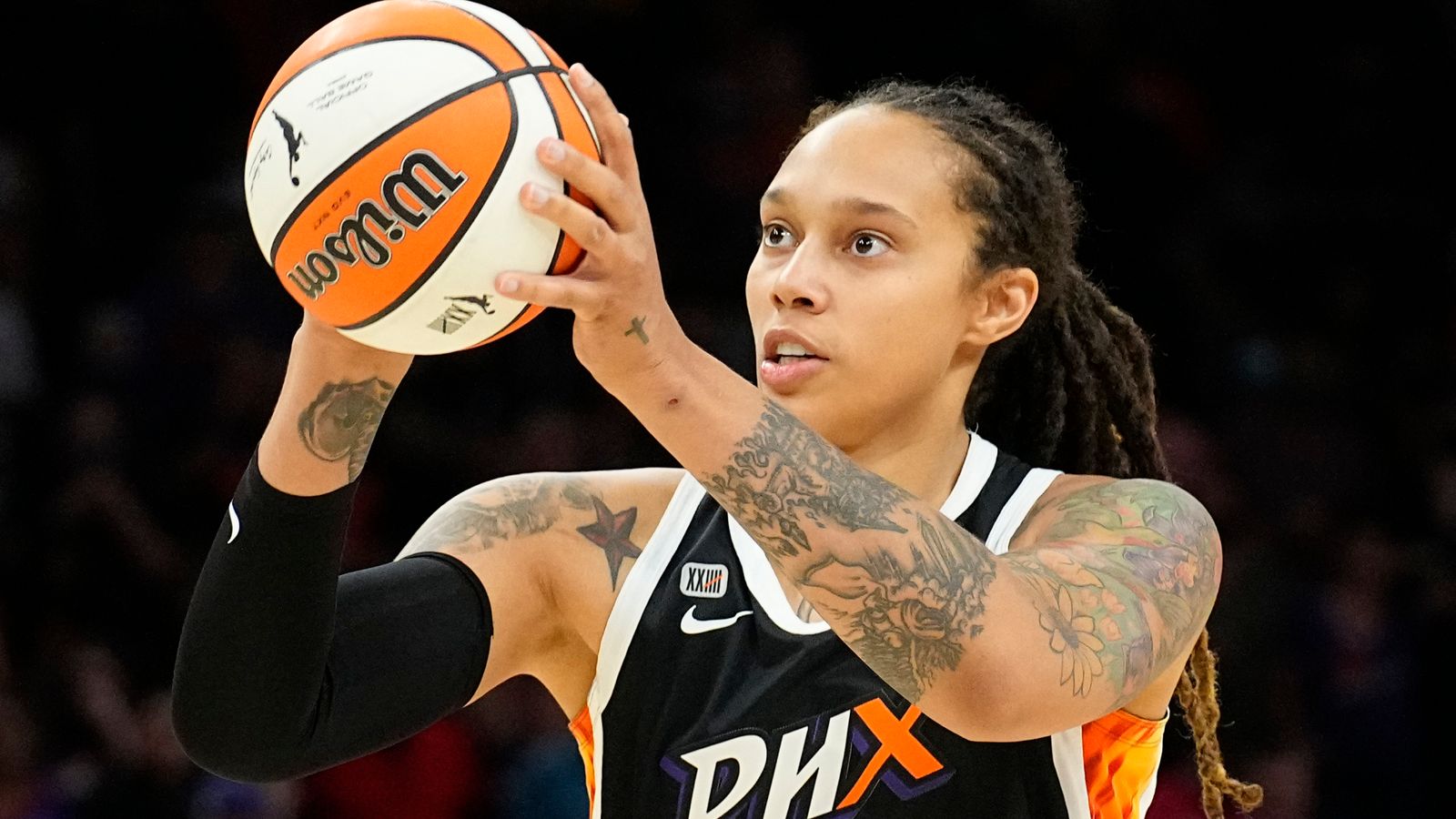 Top Russia WNBA players are leaving the league this offseason
It follows Brittney Griner's imprisonment and Russia's invasion of Ukraine
Most US players in the Russian league earn nearly four times their base pay in the US
The top Russia WNBA players are leaving the league this offseason due to Brittney Griner's high-profile legal troubles and the country's invasion of Ukraine.
The invasion began on the morning of February 2.4. Then, Putin announced a special military operation for the "denazification and demilitarisation" of Ukraine.
His speech was all about strengthening his false narrative equating Ukraine with Nazism. At this time, Griner was in detention incognito – people learnt of her arrest weeks later.
The Office of the United Nations High Commissioner for Human Rights (OHCHR) says there are 5,827 civilian deaths in Ukraine since February.  Among them are 375 kids.
Another 8,421 persons are maimed or hurt to a larger extent. This adds to the turmoil of Russia WNBA which depends on foreign players.
WHY WAS WNBA PLAYER IN RUSSIA?
Russia was the favoured off-season destination for WNBA players to participate for the past few decades. That's due to the large earnings of over $1 million.
This is nearly four times the base salary of top WNBA players. Further, the resources and amenities supplied by the Russian clubs are way better.
Breanna Stewart, Griner's partner on the Russian club that paid the duo millions, said that her time in Russia has been amazing. She noted that things were okay until the invasion and Griner's jailing.
She believes people are more interested in experiencing new cultures than they are in saving money.
WHAT'S GOING ON WITH BRITTNEY GRINER IN RUSSIA?
Griner was arrested on February 17 at Moscow's Sheremetyevo airport with vape cartridges carrying hashish oil in her luggage. She says that she was prescribed medical cannabis in the United States to ease pain from longstanding injuries.
Cannabis use, whether for medical or recreational purposes, is prohibited in Russia.
As she hurried to catch her flight to Russia, Griner said she packed her vape cartridges by accident and pled guilty to the charges.
At the time of sentencing on August 4, Judge Anna Sotnikova stated that she determined that Griner knowingly broke the law. The judge also fined Griner one million roubles, which is equivalent to approximately $16,700 on top of nine years in prison.
Her legal team filed an appeal against the sentence. Partner at Rybalkin Gortsunyan Dyakin and Partners law firm Maria Blagovolina confirmed to Reuters that they filed an appeal but said no more about it.
Exactly how soon an appeal could be heard was unclear.
IS BRITTNEY GRINER STILL IN RUSSIA?
Griner is currently serving her nine years prison term in Russia. A while back, the US government proposed a prisoner swap in quiet diplomacy.
Washington proposed exchanging Russian arms trafficker Viktor Bout for Griner and ex-Marine Paul Whelan, another American jailed in Russia.
Whelan, a multi-national citizen with passports from the United States, Britain, Canada, and Ireland, was convicted of spying in 2020 and given a 16-year prison term. He, however, says all of this is untrue.
Back to Russia WNBA, Stewart All-Stars like Jonquel Jones and Courtney Vandersloot have already made millions playing in Russia. With the chaos now, they decided to spend the offseason somewhere else.
These three teammates of Griner's were also on the Russian squad from Ekaterinburg. Legends like DeLisha Milton Jones and Diana Taurasi in their lineup dominated Europe for nearly two decades.
They won five EuroLeague titles in the past eight seasons. A dozen WNBA athletes made the trip to Russia for the 2017-2018 winter season, and none of them is returning this season.
In the wake of the World Cup, Stewart will join Fenerbahçe of Turkey. In comparison to their earnings in Russia, top players might make a few hundred thousand dollars by playing in Turkey.
Like Stewart, Vandersloot decided against returning to Russia and instead will represent Hungary, where she became a citizen in 2016.
The 33-year-old guard has nice memories of the Russian people but said a lot would have to change before playing there again.
Jones will join Stewart in Turkey to play for Mersin. Given a political shift and Griner's return to the United States, Jones says she would consider returning to Russia.
Young WNBA players are likewise concerned about the Griner scenario. But, those who play in the United States no longer feel the need to travel to Russia.
Meesseman, a star for the Belgium national team and the Chicago Sky, previously played in Russia alongside Sky teammates Stewart, Jones, and Vandersloot.
For the offseason, she, too, will be visiting Turkey.
Due to the Russia WNBA effect, the US is working to improve the offseason situation for players who choose to remain in their home countries.
At the WNBA Finals, Commissioner Cathy Engelbert stated that top players could make as much as $700,000 between their base salary, marketing agreements, and award bonuses this season.
Even though only a handful of players might earn that much, only a dozen have signed league marketing agreements so far this summer.