At 59, life gifted Michael Jackson $1.8bn and more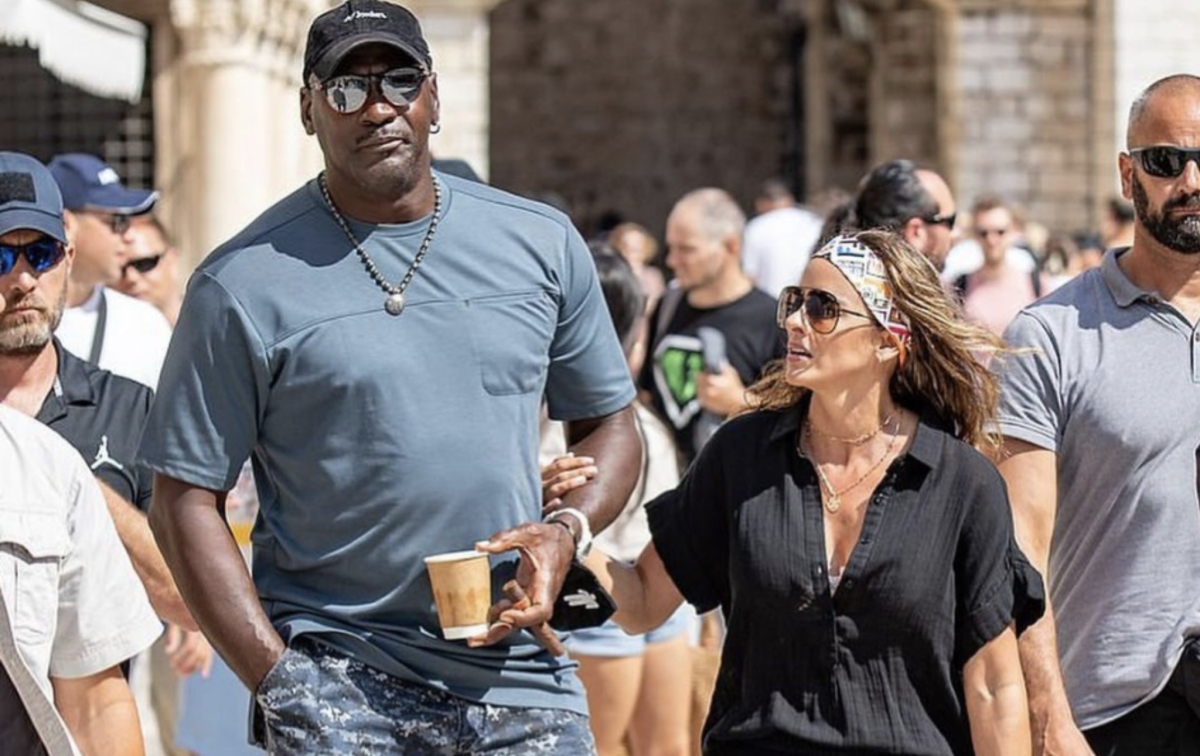 Michael Jackson married twice
He has five children from both his marriages
He retired twice before taking the final bow in 2003
Whenever Yvette Prieto a 43-year-old American Cuban model steps out in public, you just wonder how old is Michael Jordan?
For those lost this far, let me bring you up to speed. Prieto is the NBA legend's second wife. They married in 2013 following his divorce from his first wife Juanita Vanoy.
The former Chicago Bulls MVP married Juanita in 1989 and spent 17 years with her. The ex-couple got three children together but when things took a southern turn, the billionaire businessman found solace in Prieto.
The divorce in 2006 went down as the most expensive settlement in the annals of history. It isn't much of a deal given his immense wealth.
With the former model, the union bore him twins who stay away from the glam because they are still young. Many say that the greatest NBA player of all time is lucky which often leads to the question; how old is Michael Jordan?
He is now 59 years old, shy of a year into another decade of his life.
HOW OLD WAS MJ WHEN HE FULLY RETIRED?
Jordan was 40 years old when he played his last game for the Bulls in 2003. His coach begged him to come back in, and the opposition coach made sure he got the chance to score one last basket before retiring.
Like his final game, Jordan's last attempt at the free throw line was successful. Even though it wasn't in the arena of his choice, one of the NBA's all-time greats played his final game in front of a passionate and devoted crowd.
Nearly everyone in the arena, including the coaches and the other players, applauded him. They stood to give Jordan a long-standing ovation after his final minute on the floor.
He played 28 minutes and scored 15 points as the Washington Wizards lost to the Philadelphia 76ers. After leaving for good, he smiled broadly at the throng and waved goodbye.
The 76ers' Eric Snow fouled Jordan in the backcourt for no purpose other than to send him to the line. This was the legend's final two points, making it appear as if it were all part of a carefully orchestrated script.
Jordan would have liked to end his career on a high note by making the playoffs. But the Wizards never found their footing during his two years in Washington and finished 37-45 both times.
However, that was only a side note on this emotional evening, the last time basketball fans saw one of the greatest players of all time compete in the sport.
By the end of his career, Jordan had scored 32,292 points. This was good for third place all-time in NBA scoring behind Kareem Abdul-Jabbar and Karl Malone. His final career average of 30.12 is better than Wilt Chamberlain's 30.07 by 0.03.
HOW OLD WAS MICHAEL JORDAN WHEN HE RETIRED IN 1998?
How old is Michael Jordan? Or, how old was he in 1998 when he retired for the second time? First, he is now 59 years old.
Secondly, he was only 35 years old in 1998. This was the second time he was retiring, his first time being in 1993 when he left but returned in 1995 and played for the Bulls.
His father's murder demotivated him to play basketball. It was around this time that his addiction to gambling rocked his spirit thereby stirring controversy.
Then, in 1998, he again announced retirement. He sustained an injury just before the start of the 1998-1999 NBA season got.
He couldn't play that year because he had to get surgery on a finger he had cut. No one knew at the time why he really stepped off the court until later.
In 2003, age was a factor plus he always wanted to shift focus to his other businesses besides playing basketball.
HOW RICH IS JORDAN?
Another interesting topic besides how old is Michael Jordan is his net worth. Astonishingly, he has the highest estimated net worth among NBA players at US$1.7 billion, per Forbes.
His basketball career netted him $90 million in salary. He then generated an additional $1.8 billion (before taxes) via endorsement deals with companies like Nike, Gatorade, and Hanes.
Although he had a gambling addiction, he is one of the lucky ones to come off it with such a wealth portfolio.