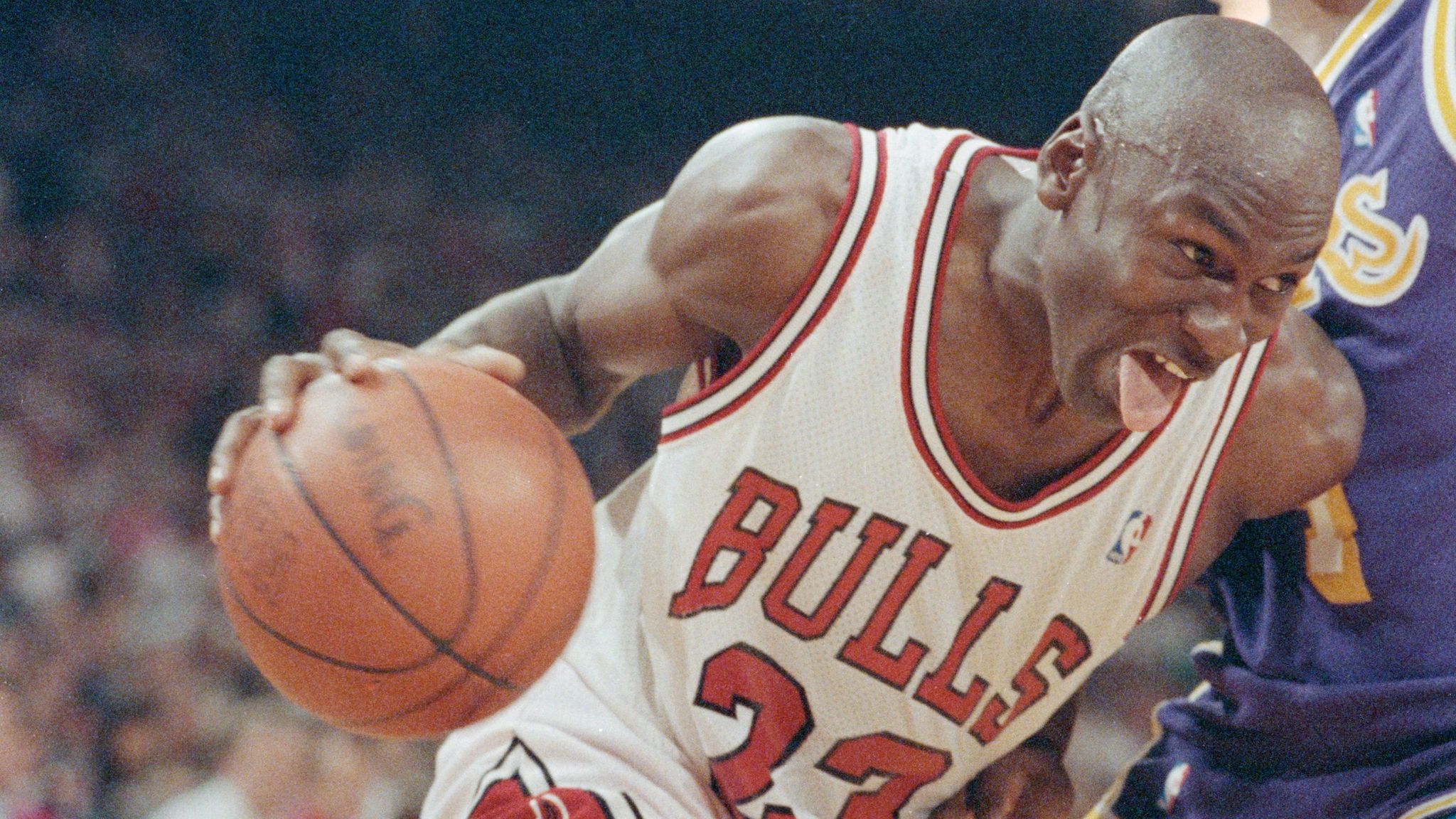 Michael Jordan: Biography
Michael Jeffrey Jordan who goes by the initials 'MJ' is an American businessman and former professional basketball player.
He was born on 17th February 1963 in Brooklyn, New York, United States. His parents are James R. Jordan Sr. and Deloris Jordan.
Michael is the principal owner and chairman of the Charlotte Hornets of the National Basketball Association and 23XI Racing in the NASCAR cup series.
He won six championships with the Chicago Bulls after playing 15 seasons in the NBA.
He is termed as the greatest basketball player of all time and was integral in popularising the NBA worldwide in the 1980s and 1990s.
Jordan joined the Bulls in the year 1984 as the third overall draft pick and quickly emerged as a league star.
It is reported that Jordan is the richest former professional athlete in the world.
He made a huge impact on the viewership of NBA finals.
"He appeared in the four highest-rated NBA Finals of all time, with viewership peaking at 29 million per game in 1998. When he left the Chicago Bulls for good in his second retirement, Finals viewership plunged 45%."
Some of the awards that Jordan secured in his career include the NBA Most Valuable Player Award, Best NBA Player ESPY Award, and NBA Defensive Player of the Year Award among many others.
Michael Jordan: Net worth
An icon of talent like Jeffrey Jordan is undoubtedly worth a huge amount of income. According to Forbes, being the richest former professional athlete in the world, Jordan's estimated net worth is $ 2.1 billion as of 2020.
He reportedly made less than $100 million while a player in the NBA, but has been a three-comma club member since 2014.
He is ranked at the first position in the Forbes Magazine List of World's 100 Richest Athletes.
Michael Jordan: Salary
Jordan was the first NBA player to sign a contract worth over $20 million which actually exceeded $30 million in a season between 1996 and 1997, a record he had for 15 years.
He debuted in the NBA with a $550,000 base salary. For comparison, Los Angeles Lakers point guard Magic Johnson's $2.5 million salaries earned him the title of the highest-paid player
"In total, Jordan earned $94 million before taxes during 13 seasons with the Chicago Bulls and two years with the Washington Wizards, plus the $4 million the Bulls paid him when he sat out the 1993-94 NBA season to play minor league baseball."
Michael Jordan: Endorsements
Michael Jordan has been involved as an influencer for big brands. He has pitched for giant industries namely; Coca-Cola 'Treehouse' in 1988, McDonald's, Wheaties, Chevrolet and Ultra Star Hair products in 1988.
According to Forbes, he is still in partnership with Nike, Hanes Fashion Underwear, Gatorade and Upper Deck.
He reportedly earned an estimate of $1.7 billion (pre-tax) off the court from the above brands.
"Nike has always been Jordan's biggest backer. His initial five-year Nike deal signed in 1984 was worth $500,000 annually (about $1.2 million in today's dollars), plus royalties"
Michael Jordan: Business Ventures
Apart from being the principal owner of Charlotte Hornets, Jordan also pursues business in other fields like the hospitality industry where he owns multiple restaurants.
He is also involved in a car dealership. Another business that he takes part in is the Nike deal that is mentioned above.
"While the Hornets are by far Jordan's biggest investment, he's individually participated in funding rounds for Sportradar, a Switzerland-based sports data provider; headphone brand Muzik; Gigster, a San Francisco-based marketplace for freelance tech talent; and aXiomatic. Jordan joined fellow NBA Hall of Famer Magic Johnson in 2018 as an investor in aXiomatic, which is the parent company of esports squad Team Liquid, recently valued at $320 million."
Michael Jordan: Foundation and Charity Work
The basketball icon has a foundation dubbed The James R. Jordan Foundation, whose mission is to provide a pathway out of poverty by empowering youth to achieve their full potential.
It creates networks of support for families and communities, motivating youth and ensuring high-quality academic opportunities for youth in under-served communities.
He is also involved with various charities, including the Boys' and Girls' Clubs of America, UNCF/College Fund, Special Olympics, and other charitable organizations that support children and families.
Michael Jordan: Family
Michael married Juanita Vanoy from 1989 to 2006 and later got another wife, Yvette Prieto, in 2013.
He has five children namely; Jasmine M. Jordan, Jeffrey Michael Jordan, Marcus Jordan, Ysabel Jordan and Victoria Jordan.
Michael Jordan: Assets and Lifestyle
Jordan owns two homes in North Carolina where the NBA team he owns, the Charlotte Hornets, is based, and one in Jupiter, Florida.
Jordan lists his Highland Park, Illinois estate for $14.9 million. 1700 Point Lane is privatized by evergreen trees and a forest preserve.
He also has $80 million worth Yacht, a $ 15 million Golf Course and a Jewelry collection.
His cars are a true epitome of a flashy life. They include; Chevrolet Corvette, Porsche 930 Turbo Cabriolet, Toyota Land Cruiser J80 among others.
Michael Jordan: Social Media Followers
Michael has 21.6 million followers on Instagram and 4.1 million on Twitter, a good number for such an iconic influencer.