Eric Cantona journey from football to a film star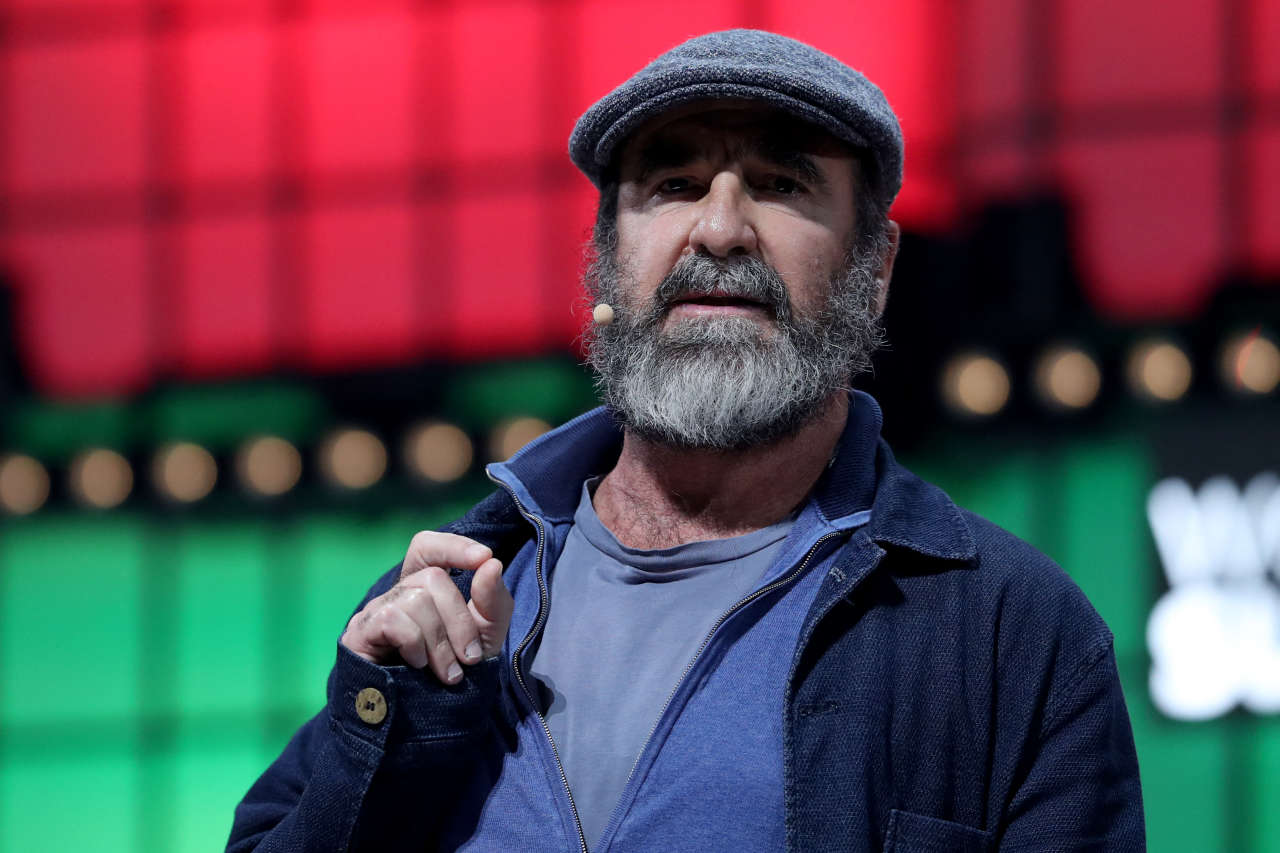 Eric Cantona is one of the most iconic footballers to ever play in the Premier League. 

Cantona played for several French teams before moving to England, where he played for Leeds United and Manchester United. 

The Frenchman retired prematurely from football at the age of 30 and then dived into the film world. 
Eric Cantona journey from football to the film industry, where he is now an actor, director as well as a producer, is quite amazing. 
Eric Cantona is undoubtedly one of the greatest footballers to ever play in the English Premier League. The Frenchman had a short spell with Leeds United before joining Manchester United in 1992. 
Cantona, nicknamed by Manchester United fans King Eric, was known for turning up his collar – a trademark look. 
He was a world-class forward who combined creativity and technical skills with amazing goalscoring ability and power. Eric was a large, hard-working, physically strong and tenacious player.
The France international was also renowned for his excellent first touch, vision, playmaking skills, passing and quick thinking. 
By the Cantona retired from football in 1997, the former player had won numerous titles with the teams he played for. He had also won individual awards, including the Onze d'Or in 1996. 
Eric Cantona's Football Career 
SO Caillolais
Eric Cantona journey in the football world started at SO Caillolais, a local team in France. Cantona initially followed in his father's footsteps and started as a goalkeeper.
However, as his creative instincts began to show, he switched to a forward role. By the time Cantona left SO Caillolais in 1981, he had made over 200 appearances. 
Auxerre 
Eric Cantona's first professional club was Auxerre. He spent two years with the youth team before making his debut for the senior team on November 5, 1983. 
His football career was put on hold in 1984 as he carried out national service. The Frenchman later returned to Auxerre and scored his first goal for the club in a 2-0 win over Rouen on May 14, 1985. 
Auxerre sent Eric on loan to Martigues, where he spent one season before returning to his parent club. Auxerre then sold Cantona to Marseille in 1988 for a French record fee (FF22m). 
Marseille And Nimes 
During his time with Marseille, Eric Cantona was sent on loan to Bordeaux and Montpellier, respectively. He made 11 appearances for Bordeaux, scoring six goals and 33 appearances for Montpellier, where he scored ten goals. 
Cantona left Marseille in 1991 and joined Nimes. At Nimes, he made 16 appearances and scored twice before moving to Leeds United. 
Leeds United 
Eric Cantona journey continued in the English Premier League, where he played for Leeds United in 1992. The Frenchman had spent the previous season on loan at Leeds United from Nimes. 
During his time with Leeds, including on loan, Eric Cantona scored nine goals in 28 appearances.
Manchester United 
The news of Eric Cantona securing a move to Manchester United on November 26, 1992, was met with hostility from the Leeds fans. 
The Frenchman joined the Red Devils for one million euros. Cantona illuminated Old Trafford as the fans went wild every time he touched the ball in his first games. 
He wore the iconic Number 7 shirt and is one of the players who played a significant role in the revival of Manchester United as a footballing force in the 1990s. 
Cantona went on to achieve great success with the Red Devils winning four Premier League titles, two FA Cups and three FA Charity Shields. 
The Frenchman retired from professional football in 1997. Inside United magazine voted Cantona as Manchester United's greatest ever player in 2003. 
Eric Cantona's Filmography 
Eric Cantona journey in the film industry has been a success. The 56-year-old began appearing in television films before he retired from football. 
Cantona's acting career began in 1995 when he landed a role in the French film Happiness is in the Field, released in 1995. He played the role of a rugby player in the film. 
Since 1998, Eric Cantona has featured in over 25 films such as The Children of Marshland (1999), It's Our Life! (2003) and Inhuman Resources (2020). 
The legendary footballer was among the crew in Sir Alex Ferguson's documentary released in 2021 – Never Give In. 
Cantona has also featured in several other documentaries such as Manchester United: The Official History 1878-2002, Looking for Athens (2013) and Looking for Rio (2014). 
Apart from being an actor, Cantona is also a producer. The Frenchman was the executive producer of the film Looking for Eric (2009).