Qatar World Cup fans exempted from prosecution of this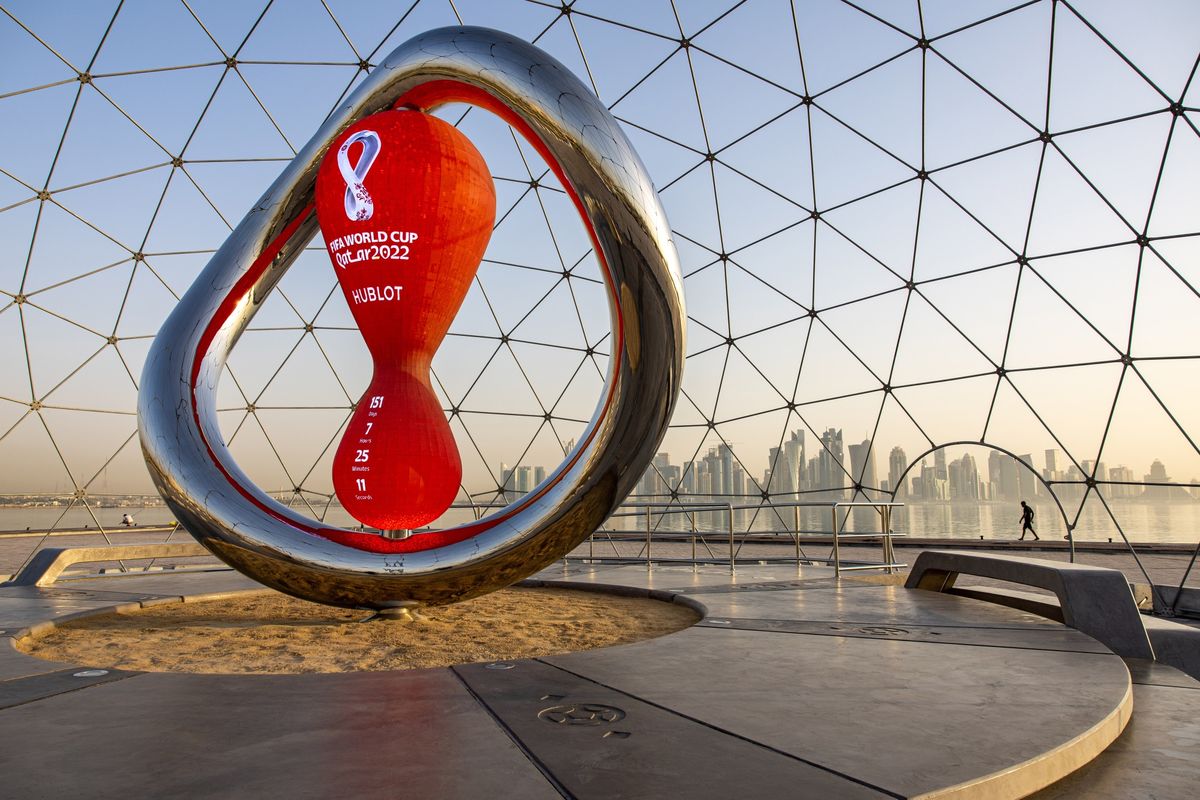 World Cup spectators who commit minor offences won't be prosecuted
Qatar wants to demonstrate flexibility for relatively minor infringements
Many embassies have warned supporters to toe the line
A diplomat and a person familiar with Qatari briefings to foreign police reveal that Qatar World Cup fans who commit minor offences like public intoxication will be exempt from prosecution.
Organizers have reportedly warned ambassadors and police from qualified countries that they plan to demonstrate flexibility for relatively minor infringements during the competition, which begins on November 20.
The signals are a reflection of the fine line that Qatar, a small Arab state, must adhere to the same puritanical school of Sunni Islam. It is a principle shared with Saudi Arabia to accommodate the boisterous exuberance of more than a million visiting football fans while still respecting religious traditions.
According to Reuters, many embassies have warned supporters they fear penalties for behaviour that would be acceptable elsewhere. The organizers have not publicly explained their strategy to the police.
U.S. envoy Morgan Cassell reminded viewers of a YouTube video that while in Qatar, American fans must remember they are subject to local rules.
Expression is stifled, homos3xuality is punishable by death, and extramarital s3xual activity is prohibited by Qatari law.
Some behaviours that would be tolerated elsewhere, such as public displays of affection or wearing revealing attire, can result in a prison sentence of up to six months for those who are convicted of public intoxication.
Qatari law stipulates an arrest may be made for public insults or arguments. Criminal prosecution is also possible for activities like protesting, religious proselytizing, advocating atheism, and criticizing the government of Qatar or the religion of Islam.
It trickles down to what you post on social media as well. Beer will be sold near stadiums a few hours before kickoff. However, organizers plan to loosen Qatar's strict restrictions banning the public sale of alcohol.
Qualified police from European countries gracing the Qatar World Cup 2022 and some embassies in Doha have been informed informally to expect leniency in the enforcement of other rules.
These include those pertaining to public intoxication and unrest. Rather than resting or fining people for minor infractions, police will just go up to them and urge them to stop.
In public, if you take your shirt off, you will be asked to put it back on. Some degree of tolerance exists, the diplomat intimated.
According to the source briefed on briefings from Qatar, several European countries are deploying officers to the country.
Despite denials from Qatari officials, the Gold Commander, Qatar's World Cup security commander, will have broad powers to punish those who break the law during the event.
Decisions, including how to treat "acts in contravention of the requirements of the laws in force in the country," are under the commander's purview, in consultation with authorities.
World Cup organizers briefed ambassadors a few months ago, and they reportedly assured them that police would take stronger action when the safety of people or property is threatened.
Those who use flares or fireworks that could cause damage will be fined and have their "Hayya card," which allows them entry to Qatar and entrance to stadiums, revoked.
The same goes for those who get into a brawl, even if no one is seriously hurt. The procedure for expelling fans who turn in their Hayya cards isn't clear though.
Being the smallest country to host the World Cup and the first in the Middle East, Qatar faces a number of challenges. Not the least of which is ensuring the safety of the spectators.
The Gulf Arab state, which is home to fewer than three million inhabitants, will face an unprecedented task in accommodating an inflow of 1.2 million supporters.
A source familiar with the preparations for security at the World Cup cites that each qualifying nation has been invited to send at least four police officers to be present in Qatar throughout the tournament.
In order to best assist their Qatari counterparts, they will be stationed in and around Doha at a Ministry of Interior command centre.
They'll enforce the law however they see appropriate. Chief Constable Mark Roberts of the Cheshire Police, in charge of soccer policing in the United Kingdom, added that it is their responsibility to advise their partners on how to best interact with fans.