Who are Barcelona's biggest transfer flops?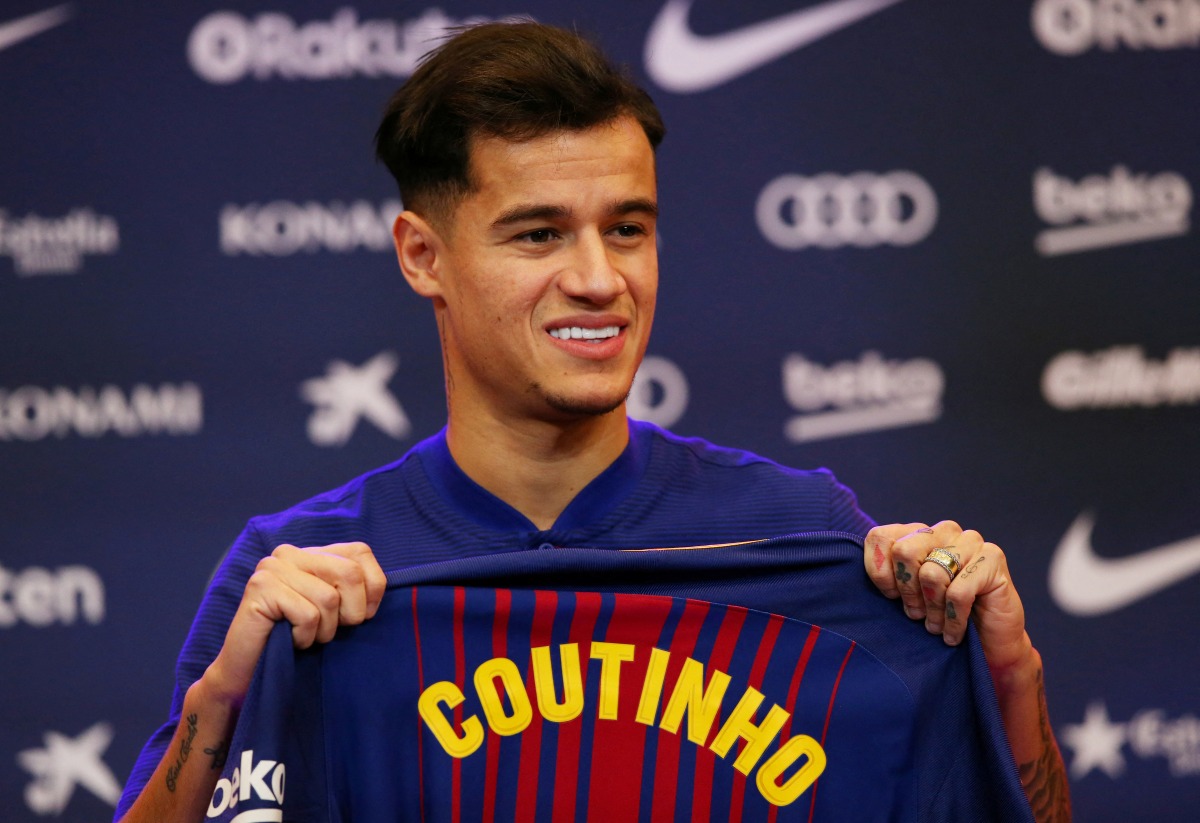 Barcelona is a big spender in the transfer market, but no one expected the club would spend much this summer

But Despite their financial problems, the club has been able to sign top players

However, Over the years, there have been players at the club who ended up being big flops
Barcelona has a way of winning big on the transfer markets. However we have seen this players turn into biggest transfer flops at the club.
Barcelona has been able to sign players like Robert Lewandowski, Andreas Christensen, Raphinha, and Jules Kounde, even though it appears the club does not have more finances.
Consequently, Barca manager Xavi Hernandez has a spectacular team at his fingertips. However, it is uncertain whether all of the club's summer signings will be registered to play in domestic leagues, so it is still too early to tell how the team will fare in those competitions.
In recent times, Barcelona has shown no hesitation when it comes to spending its money. However, over the years, some extremely promising acquisitions have turned out to be total and utter failures.
In light of Barcelona's most recent spending binge, we look at the club'sbiggest transfer flops.
Emerson Royal- £12.6 m- 2021
Royal proved to be one of the biggest transfer flops at Barcelona. Royal moved to Camp Nou from Real Betis on July 1, 2018, for a transfer fee of £12.6 million. This move resulted from Barca's urgent need to raise funds during the summer of 2017.
Within two months, he was on the move, having been transferred to Tottenham for a profit of nearly £10 million.
The career of Royal at Barcelona only lasted for a total of three games.
Alex Song – £17.1m – 2012
During Song's time with Barcelona, the awkward situation in which he mistook Carles Puyol for serenading him to help claim the La Liga trophy rather than cancer survivor Eric Abidal is likely to be the one that stands out most in people's minds.
On the field, the national team player from Cameroon never really meshed with Barcelona's approach to the game, and it was commonly believed that the team performed worse when he was a member. After only two seasons, he decided to move on to West Ham.
Antoine Griezmann – £108m – 2019
Griezmann moved on the wing at Barcelona, even though he had made his name at Atletico Madrid. He was never able to adapt to this position truly.
After investing nine figures in a player, it might have been prudent to cater the game plan to the player's particular skill set.
The Frenchman was ultimately loaned back to Atletico Madrid. There, he has been much more productive, and he made the decision to return there.
Philippe Coutinho- £121.5 m – 2018
The amount of money Barca spent to get Coutinho from Liverpool was so high. According to their most recent financial statements, the club still owed the Reds money for the transfer fee associated with Coutinho.
Barcelona were interested in signing the Brazilian was not a secret after seeing how well he played at Anfield.
Martin Braithwaite- £16.2 -2020
When Barcelona came knocking in February of 2020, we think even Braithwaite was slightly shocked by the situation. After all, it was only a few short months ago that he was participating in the English Championship with Middlesbrough.
Since then, the Danish forwards have netted just five goals in the La Liga competition. In light of the recent acquisitions of players such as Lewandowski, Pierre-Emerick Aubameyang, and Ferran Torres by Barcelona, the club is eager to get rid of Braithwaite in order to reduce their enormous pay cost.
It should come as no surprise that the player is eager to get each and every euro he is owed under his present deal, which remains in effect until 2024.
Andre Gomes – £33.3m – 2016
Gomes, one of the biggest transfer flops was not even able to make it to 50 La Liga appearances for Barcelona before moving on to Everton after his debut season, during which he was voted the worst player in La Liga.
Ousmane Dembele – £112.5m – 2017
After suffering a hamstring injury in his first game in La Liga, Dembele's career with Barcelona got off to the worst possible start. The injury sidelined him for four months.
In all sincerity, he has not returned to the form he displayed prior to receiving that blow.
After a poor performance over four years, La Blaugrana had the opportunity to sever connections with the winger when his contract was up at the end of the previous season.
Instead, even though their financial situation is a complete wreck, they have recently re-signed him to a lucrative new deal.
There is no chance of Barcelona recouping the 112.5 million euros they handed over to Borussia Dortmund in 2017. Despite this, the rules of Dembele's new contract provide that they must now divide any transfer fee they receive fifty-fifty with the player.