Who will be the last player in NBA to wear number 6 jersey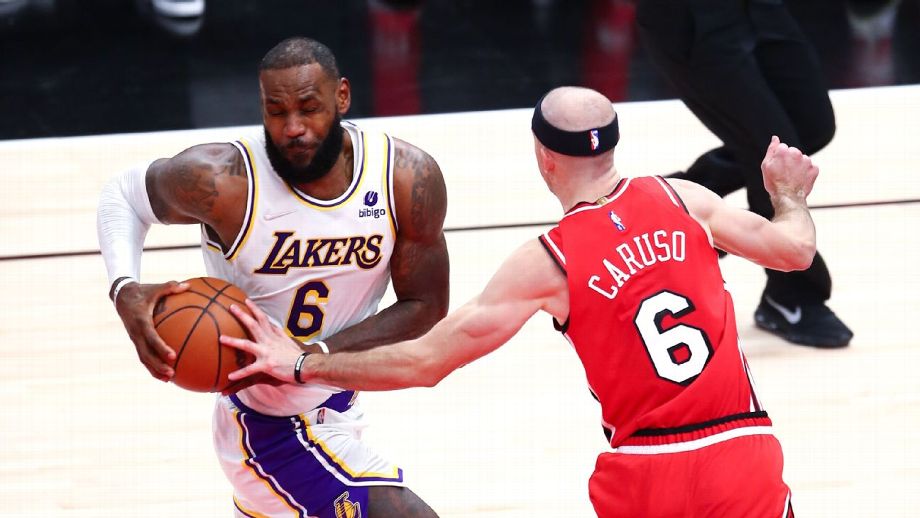 NBA icon Bill Russell passed on last month at the age of 88 and the league has decided to honor him
Bill Rusell wore the iconic number 6 jersey during his times as an NBA player
In response to his death, the league has decided to retire the number 6 jersey leaguewide
The National Basketball Association (NBA) has announced that they are going to retire the number 6 jersey in all teams.
The league announced last week that Bill Russell's iconic number 6 will become the first jersey number retired leaguewide. Russell died last month at age 88, and was the NBA's winningest superstar, a pioneering Black coach and a powerful advocate for civil rights.
Current players wearing No. 6 will be allowed to continue, which raises this week's primary mailbag question: Which of the 14 players listed as No. 6 on their current rosters might eventually be the last player with the number?
This week's mailbag also tackles the value of having the No. 1 pick on a rookie contract and the impact of the NBA hypothetically changing the so-called "Stepien rule" requiring teams to have a draft pick in alternating future years.
Current NBA rosters show 14 players listed as having uniform No. 6, including Oklahoma City Thunder rookie Jaylin Williams. Of them, I'm least certain about Moses Brown, who wore No. 6 for the Cleveland Cavaliers last year before signing with the LA Clippers as a free agent. Bryn Forbes is also listed as a duplicate No. 6 after signing with the Minnesota Timberwolves, but I'd default to Jordan McLaughlin keeping his uniform.
For the veterans, we can use the career longevity estimates from the DARKO projection system as a starting point for who might be in the league the longest. DARKO's projections go out 12 years from last season, through the 2033-34 season. Here are the current No. 6s ranked by their odds of playing that long.
Although it's possible a veteran player like Alex Caruso or Kristaps Porzingis could end up outlasting their younger No. 6 peers, these projections give us three realistic contenders for the honor.
Keon Johnson was one of the league's youngest players last season, turning 20 in March — a month after he was traded by the LA Clippers to the Portland Trail Blazers. The Clippers moving on from a first-round pick so quickly was surprising, and Johnson struggled on the court, shooting just 35% from the field. But he played well, as the Blazers won the NBA summer league championship, and youth is on his side.
Kenyon Martin Jr. has two years of experience at age 21, during which he's established himself as a quality energizer off the bench for the Houston Rockets. Martin shot 53% from the field last year, has hit a decent number of 3s and can defend multiple positions. The big question with Martin is how much his skills can compensate when his athleticism declines.
The safest choice is surely New York Knicks guard Quentin Grimes, who's a couple years older than fellow 2021 first-round pick Johnson (he turned 22 in May) but was more productive as a rookie and almost too good for summer league. Grimes' 3-and-D skill set lends itself to a long career. He's my pick to be the last current No. 6 playing.