Leylah Fernandez's emotional message as US Open 2022 starts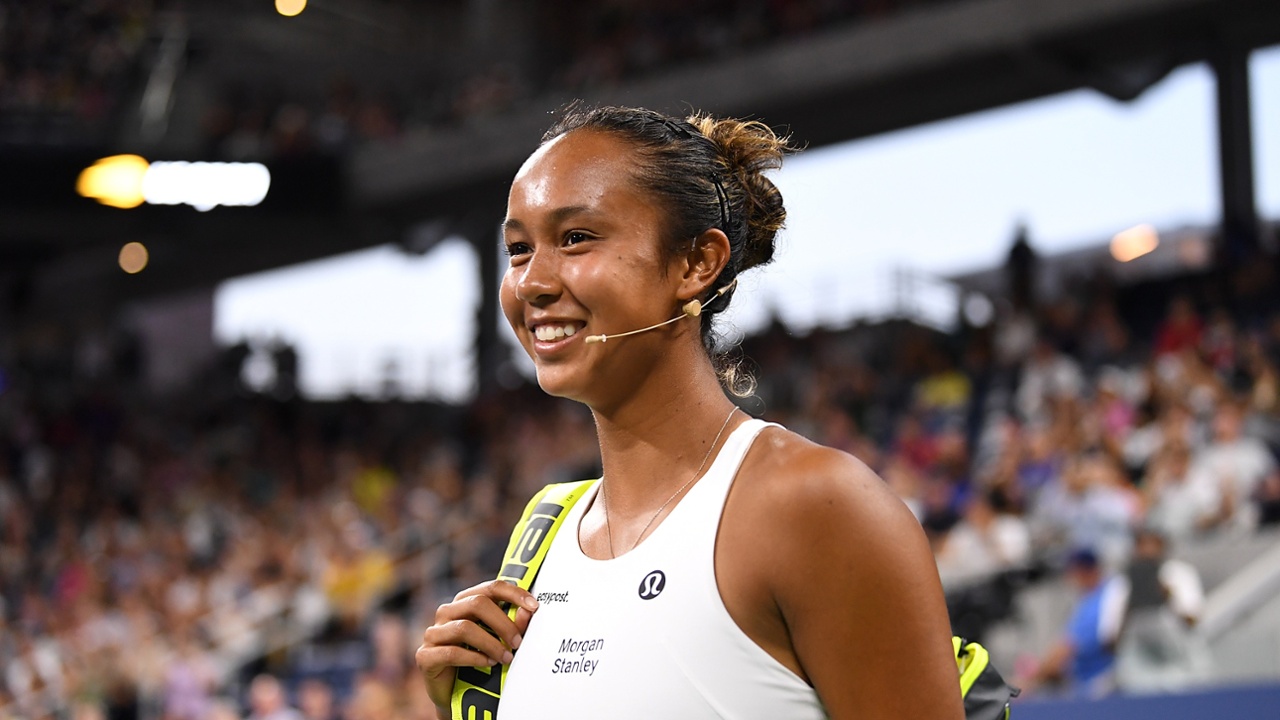 Leylah Fernandez is determined to win a Grand Slam
She is ready to apply the lessons learnt since losing the US Open 2021
She missed Wimbledon due to a foot injury
Canadian tennis sensation Leylah Fernandez is determined to win a Grand Slam as she returns to the 2022 US Open in New York.
While Fernandez appreciates her journey to the 2021 US Open finals, she is past it now.
The 19-year-old teen on Friday declared that she was ready to apply the lessons learnt since then. Despite being the No. 14 seed at the US Open, this is only Fernandez's third tournament back since her run to the quarterfinals at Roland Garros this year.
Despite missing Wimbledon due to a foot injury, she claims to be pleased with the last year as a whole.
In a message she posted on her Instagram at the start of the tournament, she says the determination is still there.
"What a whirlwind it has been. With tears of joy, heartbreak, determination, discipline, and growth, I wouldn't change a second. If I could tell the 18-year-old girl last year sitting in her hotel room full of excitement to play tennis, that her life was about to change, she would have never expected this year," she says.
One thing she is graceful in is her sponsors. Fernandez says the endless support means the world to her, and she remains eternally grateful for this.
She thanked her team for working hard to make her better and for the patience they exude.
"And lastly to my family – who would I be without you all? You have taught me to be the woman I am today. My heart is full of gratitude for each and every one."
Going forward, she is going to take it one match at a time and enjoy myself herself at Flushing Meadows. She hopes her stay there will be two full two weeks.
A year ago, in New York City, Fernandez and Emma Raducanu's intertwined Cinderella storylines enchanted viewers all around the world. Before losing in the final to Raducanu, Fernandez defeated a "who's-who" of Grand Slam champions.
She toppled the top 10 players, including Naomi Osaka, Angelique Kerber, Elina Svitolina, and Aryna Sabalenka.
The experiences she gained on her separate runs changed her forever. They have a lot to talk about whenever she runs Raducanu in the locker room beside the 2021 finals.
She admits that they are both the same in their mentality. She says though New York happened, it was a lot of fun, but are at the moment so occupied with the ongoing competition.
They are focused on training but are pleased to see each other and relieved to be progressing so well. They always hope for the best for each other.
On the bottom side of the women's draw, Fernandez meets France's Oceane Dodin in Round 1. She might face opponents like Estonia's No. 2 seed Anett Kontaveit or the unseeded Serena Williams in the fourth round.
The trajectory of Fernandez's life traces back to his father, Jorge Fernandez, who was born and raised in Ecuador. Without his dad, she wouldn't be as successful as she is today.
Her father always encouraged her, telling her she could accomplish everything she set her mind to. If you don't limit yourself, you can achieve anything in life, she says.