Djokovic's absence at US Open 'saddens' Rafael Nadal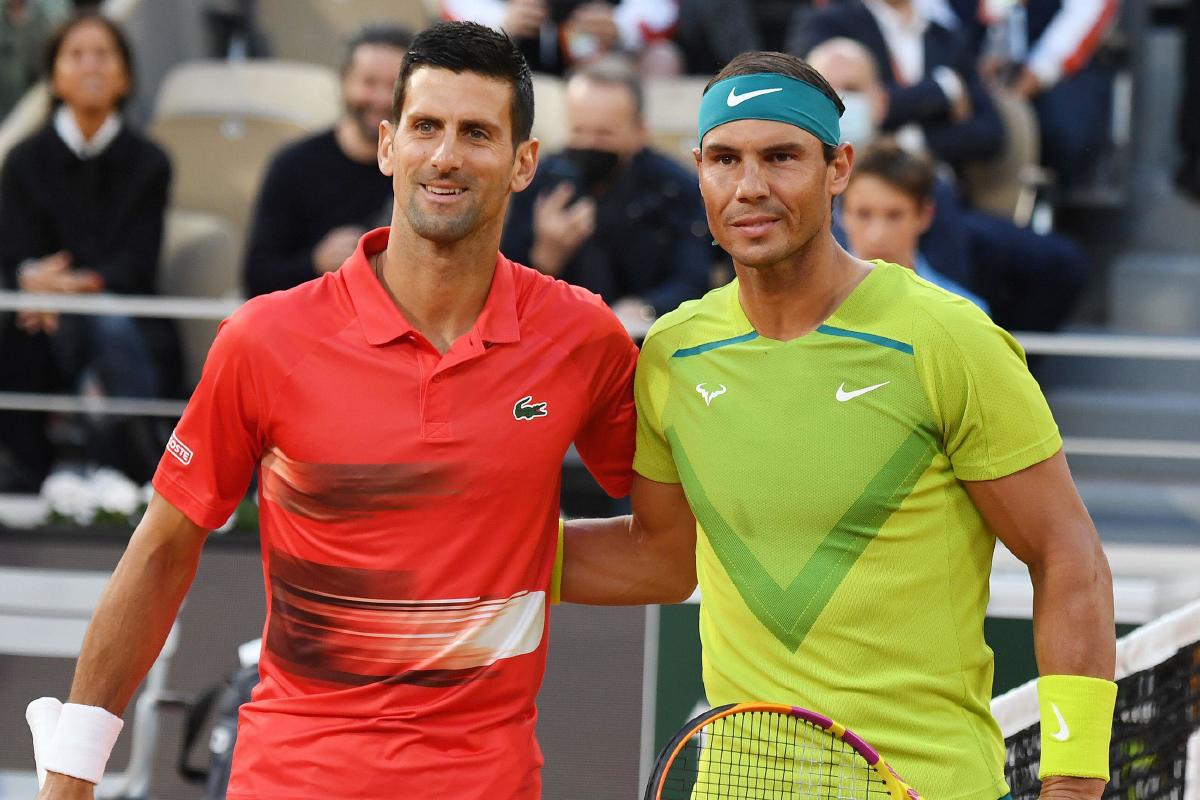 Novak Djokovic will not play at the US Open

He is unvaccinated against Covid-19

Rafael Nadal says this is sad
 Rafael Nadal lamented the loss of his great opponent Novak Djokovic from the U.S. Open.
He says Djokovic's absence at Flushing Meadows a major blow to the hard court Grand Slam's reputation.
After winning Wimbledon and bringing his total number of major singles titles to 21, his stand against COVID-19 vaccine cost him another trial to bag another Grand Slam.
On Thursday, he said that he will be unable to attend the year's final Grand Slam tournament in New York City because he did not have the necessary immunization documentation to enter the United States.
Nadal, who has won 22 Grand Slam singles titles, told reporters on Friday, it was extremely terrible news from a personal standpoint.
When the finest players in the world are sidelined from a tournament due to injury or other circumstances, it's a major disappointment, he maintains.
He notes that it's clear that Djokovic's absence from the Grand Slam draw is a major loss.
"Without a doubt, Novak is one of the most important players of the last 20 years, the history of our sport. In a personal way I feel sorry for him that he's not able to travel here," Reuters notes.
Djokovic was also barred from participating in the Australian Open at the year's outset. He was deported from Melbourne due to concerns about his immunization status.
Nadal said it was frustrating for everyone involved since fans and players alike want the greatest players to be in the running for major titles.
The 36-year-old, who injuries for the past two seasons have hampered him, says tennis is bigger than anyone.
"But on the other hand, I repeat what I said plenty of times: the sport in some ways is bigger than any player," he says.
Daniil Medvedev, the current world No.1 expressed his displeasure with the fact that his defence of his U.S. Open crown at Flushing Meadows will have to begin without Djokovic.
The lanky Russian denied Djokovic a calendar Grand Slam in straight sets on Arthur Ashe Stadium last year, en route to winning his maiden major title. It was one of the greatest upsets in sports history.
On the eve of Monday's start of the U.S. Open main draw, Medvedev expressed his desire to have his opponent compete on the same court.
Medvedev said that it would be great to see how Djokovic's rivalry with Nadal would play out at the year's last Grand Slam.
With Djokovic missing out, the Russian feels unfortunate that the Serbian is missing out. His presence, he notes, would make for a fantastic tennis tale.
He is quick to note that the rules by the US are there for a reason and it's understandable.
Although Medvedev has had inconsistent performances lately, he still made it to the US Open. He won at Los Cabos but was eliminated in the first round in Montreal. He played well enough in Cincinnati to go to the semifinals.
After losing a five-set epic to Nadal at the Australian Open final, his desire to win a second major trophy is stronger than ever. The tall, influential Russian stated his intention to try "something major" while in New York.
The world No.1 says his efforts are paying off, and he enjoys a good rapport with his co-workers.