Top five iconic goal celebrations in 2022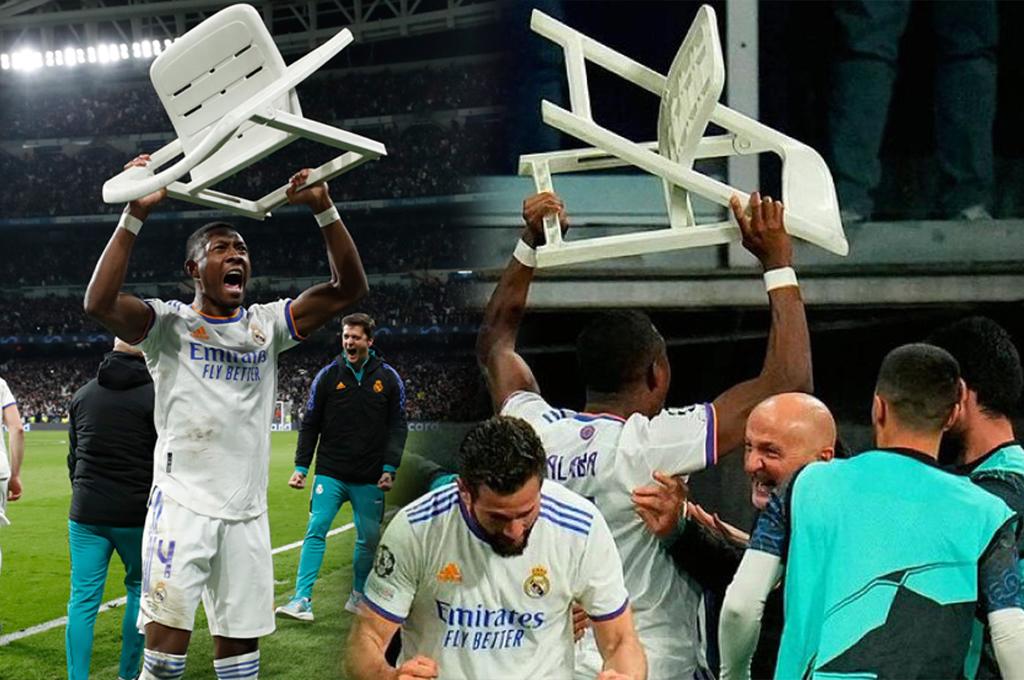 The ultimate objective of football players on the pitch is to score goals. Every goal brings excitement to football players and the fans. 

Goal celebrations are a big part of football matches. Some football players practise goal celebrations on the training ground. 

Some footballers are known for certain goal celebrations. Several players have come with iconic goal celebrations this year. 
Football is a low-scoring game, and that is why players run in celebrations after finding the back of the net. The excitement that comes after scoring a goal sometimes leads to bizarre and hilarious celebrations. 
Some players do celebrations that they have been practising at the training ground and are well choreographed. Over the years, we have seen goal celebrations that overshadow the goal itself. 
Football stars like Cristiano Ronaldo and Kylian Mbappe are known for specific celebrations after scoring a goal. 
In 2022, there have been several iconic goal celebrations. This article will look at the top five iconic goal celebrations in 2022. 
1. Chloe Kelly vs Germany 
Chloe Kelly scored the goal that helped England win the Women's Euro 2022 on July 31. She gave an iconic goal celebration by taking off her shirt as she ran toward the England fans.
Kelly celebrated in a sports bra as she expressed pure joy. It was an empowering moment for female footballers worldwide. 
Kelly taking off her shirt was much like Brandi Chastain, former USA footballer, after scoring the winning goal in the 1999 World Cup final. 
2. David Alaba vs Paris Saint-Germain 
Real Madrid surprised many football fans at the UEFA Champions League last season. The Los Blancos faced tough teams before winning the UEFA Champions League trophy in late May. 
Real Madrid played the most exciting match against Paris Saint-Germain at the Santiago Bernabeu. Real Madrid lost 2-0 to the Parisians in the first leg of the round of 16. However, they pulled a comeback in the second leg and proceeded to the quarter-finals with a 3-1 victory. 
That night, David Alaba was not on the score sheet at the Santiago Bernabeu. However, that did not stop him from pulling one of the most iconic goal celebrations of 2022. 
Alaba celebrated Karim Benzema's third goal by lifting a white chair in his hands. The celebration by Alaba that night caught the attention of many football fans.
3. Erling Haaland vs West Ham
Erling Haaland is undoubtedly one of the best strikers in the world. The Norwegian forward joined Manchester City from Borussia Dortmund this summer transfer window. 
Haaland scored two goals on his Premier League debut on August 7. He celebrated his first goal for the Cytizens by sitting down in the Lotus position, a celebration he used to perform in the Bundesliga while playing for Borussia Dortmund. 
The Lotus position helps someone find 'zen' within oneself in yoga. Haaland does the goal celebration to show his calmness in front of the goal before firing a shot. 
4. Pierre-Emerick Aubameyang vs Real Madrid
Pierre-Emerick Aubameyang is famous for his somersault celebration, which he often performs after scoring a goal. However, the FC Barcelona forward gave a different celebration on March 21 after scoring a brace against Real Madrid. 
Aubameyang ran to the sideline, picked a tiny orange ball then closed his eyes before touching his forehead. The Gabon international said the celebration was a tribute to Dragon Ball Z. He told Barca Universal that you could ask for a wish with that ball, as he had asked to score and win the game. 
5. Cristiano Ronaldo vs Arsenal 
Cristiano Ronaldo is undoubtedly one of the greatest footballers the world has ever seen. The Manchester United forward is known for his goalscoring ability. 
Ronaldo is an internet icon for his signature goal celebration, which is dubbed 'siu'. Cristiano Ronaldo often performs the 'siu' celebration after scoring a goal. School children, professional footballers and athletes have mimicked Cristiano Ronaldo's signature goal celebration. 
However, the Portuguese forward gave a different celebration on April 2023 after scoring against Arsenal. He celebrated his 100th Premier League goal by pointing towards the sky.
The celebration was in honour of his late son, who died in childbirth on April 18. Cristiano Ronaldo's goal celebration that evening was a touching moment for football fans worldwide.