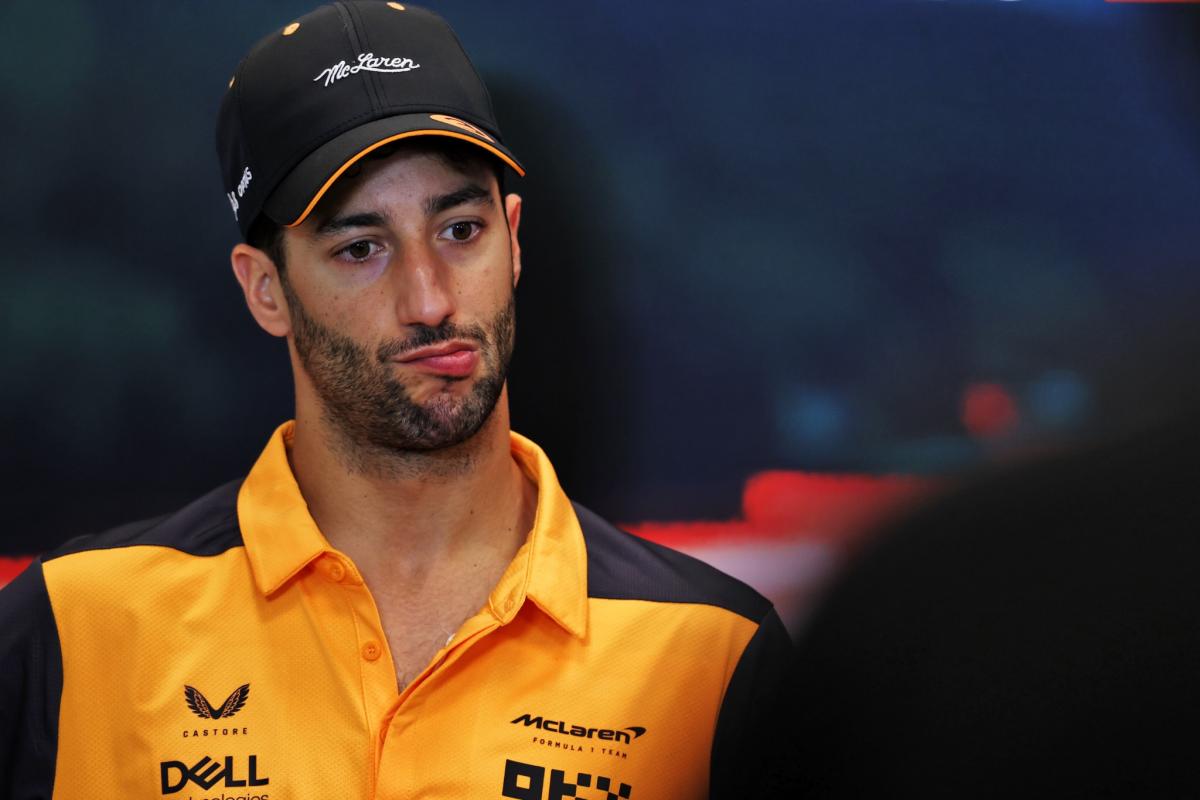 Guenther Steiner has reportedly contacted Daniel Ricciardo for a move to Haas in 2023

Ricciardo, who currently races for McLaren, is likely to be offloaded by the team at the end of the season

The Australian Racer has had a difficult season at Formula One
According to sources, the Haas team principal Guenther Steiner has contacted Daniel Ricciardo for a seat in the team for 2023
Over the past month, his life has been entirely turned upside down. The departure of Sebastian Vettel from Aston Martin was the first domino to fall in a chain reaction that unfolded across the sport.
McLaren has remained silent on the matter, as has Ricciardo. However, everyone in the world agrees that he has been informed that the team will no longer want his services. After the current season comes to a close.
What does the future hold for the McLaren driver in Formula 1?
During his tenure at Red Bul, Ricciardo earned a reputation as a daredevil and late-braking driver. This helped him finish third in the Drivers rankings. This earned him the position of P3 in the rankings.
Ricciardo has had difficulty competing in Formula 1, even though his smile is permanent and would never let you know.
The Australian driver has been on the hunt for a result once more. He has been hoping it could eventually revitalise his McLaren career.
 The 33-year-old has never been one to back down from a challenge, especially if he believes it will serve him better in the long run. 
 Ricciardo was given the opportunity to be the main guy in a team as a result of the Alpine offer that was presented to him. In addition, h would receive a substantial pay raise as a result of the offer.
Daniel Ricciardo Chose McLaren over Alpine in 2021
When he found himself in a dilemma on whether to stay at Alpine or go to McLaren, he undoubtedly had taken Alpine's then-unknown future in the sport into account. He believed that the moment was perfect for leaving. He ultimately decided to go to McLaren.
And now, as he contemplates his next move, a new team has presented itself as a possible suitor for his services.
On paper, Ricciardo moving back to  Alpine appeared to be the safest and most intelligent choice; nevertheless, for someone whose career has been characterised by adventurous moves, might a move to Haas be more appealing?
According to ESPN, Guenther Steiner called Daniel Ricciardo before the Hungarian Grand Prix to discuss the possibility of Ricciardo assuming Mick Schumacher's place after the German's current contract expires in November.
It is unknown to what extent Daniel Ricciardo was responsive to this call, but some promising aspects exist.
To begin, he would be joining a squad that is showing signs of improvement. This year, McLaren has had some setbacks in their development, and while this may be an isolated incident. Haas appears to be in much better form compared to where they were at this time last year.
A fifth-place finish in the season's first race demonstrated that the Haas car is fast. And that aspect of the car may appeal to the McLaren driver more than anything else.