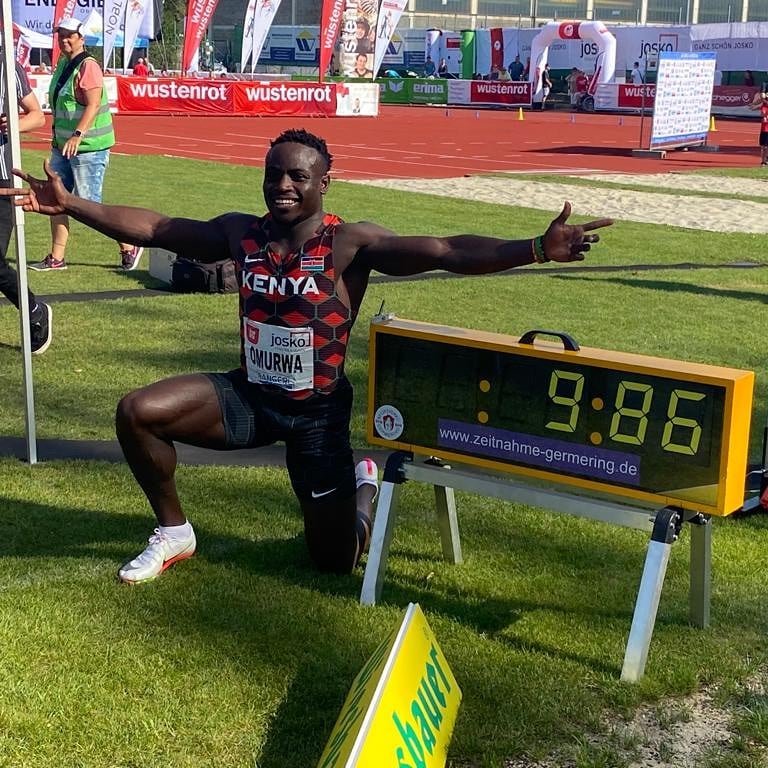 In Kenya's Rift Valley you find a lot of athletes from different countries training
International runners frequently visit Africa for training purposes due to its high altitude
Ethiopia joins the list as a harboring ground for training for athletes drawn from all over the world
African runners have, over the years, conquered the world athletic stage.
In Kenya's Rift Valley, for example, you find a lot of athletes from different countries training. That's why it is commonly known as the home of champions.
Generally, international runners frequently visit Africa for training purposes due to its high altitude. Ethiopia joins the list as a harbouring ground for training for athletes drawn from all over the world.
One thing, though, there are names that remain precious in the athletics world.
WHO IS THE BEST AFRICAN RUNNER?
Great African runners remain etched in African athletics history. They are the people who keep inspiring generations to dream big and work for it.
ELIUD KIPCHOGE
He is a two-time Olympic gold medalist in the men's marathon but
is known
for the INEOS challenge. He is the only marathoner in the world to ever run a marathon in under two hours.
Kipchoge made history in the INEOS challenge by clocking 1:59:40. After this, he coined the popular phrase "ho human is limited".
KIPCHOGE KEINO
Kipchoge Keino was the pioneer of the Kenyan reputation in running. Keino won two Olympic gold medals, set multiple world records, and became an international African runners icon.
His two victories came in the 1,500- and 3,000-meter events at the 1968 Olympic Games in Mexico and Munich, respectively (1972). In 1975, he decided to call it quits.
KENENISA BEKELE
Bekele is universally regarded as one of the best runners of all time. The 39-year-old great holds the world records in the 5000 and 10,000 meters and has won three Olympic gold medals.
HAILE GEBRSELASSIE
He is the third-fastest marathon runner in history. In his 25 years of running, Gebrselassie accomplished a great deal a lot.
He would walk 20 kilometers to and from school. Every day, he would frantically grab his books and dash to school. He didn't know at the time that it was preparing him for life later.
In 1992, he made his first trip outside of the country when he surprised many in Seoul, South Korea. Two Olympic gold medals were his crowning achievement until he retired in 2015.
DIBABA SISTERS
The story of the Dibaba Sisters and Ethiopia's success in international athletic competitions is not new.
Rather than being an outlier, this is why the Dibaba sisters are so extraordinary. Anna, Melat Genzebe, Tirunesh, Ejegayehu, and their cousin Derartu Tulu are as ubiquitous as the names of elite Ethiopian long-distance athletes.
PAUL TERGAT
A Kenyan distance runner who held the marathon world record from 2003 to 2007, Paul Tergat is a household name.
Tergat has an impressive resume, having placed second at the world championships twice and winning silver medals at the Olympic Games twice (in Atlanta and Sydney).
DAVID RUDISHA
He has won the title twice as a two-time winner of the 800m world championship (2011 and 2015). He is pleased with his ten-year career and the fact that he has won two Olympic gold medals (in 2012 and 2016).
Rudisha is one of the best African runners in history.
SAID AOUITA
The Moroccan man with the five records is an unquestionable master in the eighties of 800 meters and 5,000 meters.
FAITH KIPYEGON
The lovely 1500 Olympic champion Faith Kipyegon has come a long way in her quest to break records. Kipyegon started running competitively when she was a teenager.
She was born in the Bomet highlands in 1994. She's a mother to a little girl who's now four years old.
FERDINAND OMANYALA
Ferdinand Omanyala is a Kenyan sprinter who competes in the 100m and 200-meter dashes.  He holds the record of Africa's holder of the 100m sprint and the world's eighth-fastest man.
ARE AFRICANS GENETICALLY BETTER RUNNERS?
There is a genetic advantage for African runners over white runners. It's been found that blacks, in comparison to whites, excel at sports that need quick bursts of energy.
Athletes from Africa have a superb level of endurance, especially those from Kenya and Ethiopia.
WHY KENYAN RUNNERS ARE SO FAST?
Kenyans and Ethiopians have a rapid genetic makeup and benefit from similar environmental and cultural factors.
Perhaps their superiority in competitive long-distance races stems from their genetic make-up and the way their bodies' general body engineering.