Mo Farah story of success as an illegal immigrant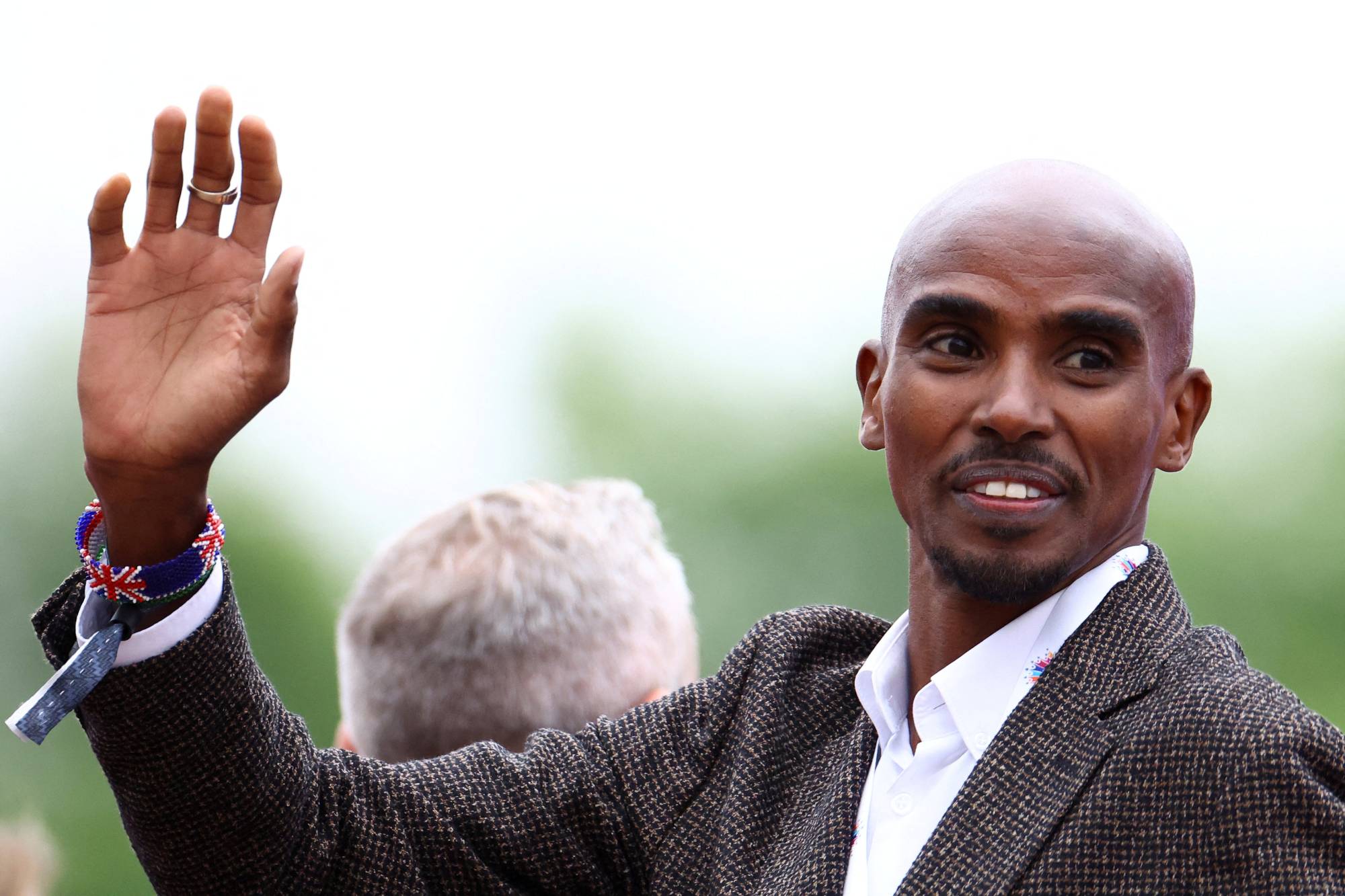 The British runner disclosed this in a 2022 documentary, The Real Mo Farah
He arrived in London when he was 9 years old
He never went to school for two years
Mo Farah story doesn't end with his accolades as Britain's decorated long-distance athlete, with 10 gold medals in the global championship.
Neither doesn't it end with the fact that he is Britain's most celebrated track athlete ever! It ends with his story as an illegal immigrant who rose to the UK echelons of athletics and remains unbeaten.
His childhood wasn't easy at all. It remains a stark reminder that life changes for the better when you believe.
IS THE MO FARAH STORY TRUE?
The British runner disclosed in a 2022 documentary, The Real Mo Farah he illegally immigrated to the UK as a child. He had to work as a domestic servant for sustenance.
The Olympic athlete also told BBC that the people who brought him over from Djibouti are the ones who gave him the name Mohamed Farah.
He is originally from Somalia and was born Hussein Abdi Kahin, but he had to change his name to conceal his identity.
He claims that a woman he had never met brought him all the way from Somalia to London when he was nine. His job was taking care of his host family, which tormented him for years.
Mo Farah story going by the Red Bull Studios and BBC-produced documentary set the record straight about his parents. There were claims that his parents flew with him to the USk seeking asylum.
However, he says that his mother and two brothers live on their family farm in the independent state of Somaliland. They never flew to London for asylum purposes.
WHO BROUGHT MO FARAH TO THE UK?
A 'stranger', a woman, took the long-distance runner to the UK. Mo Farah story has it that when he was just four years old, his father, Abdi, was murdered by a stray gunshot during civil unrest in Somalia.
Sir Mo claims he was between the ages of eight and nine when he left his Somalia home and was sent to live with relatives in Djibouti. After that, he was taken to the United Kingdom by a woman whose identity he did not know and who was not related to him.
She instructed him to introduce himself as Mohamed. According to Mo, she was carrying around a forged identification under the name "Mohamed Farah" and his photograph.
After landing in Britain, the woman led him to her apartment in Hounslow, West London. She promptly made off with a scrap of paper containing the contact information for his distant relatives.
She tore it up and threw the pieces away. It made him realize that he was in deep trouble, he recalls. He remarks that he had to do something to help out in the house for him to eat.
That meant taking care of the kids and staying quiet lest he said something that would upset her host. This was far from the enthusiastic prospect of moving to Europe to live with relatives that he had earlier while in Somalia.
The stranger woman kept him out of school for a while, but he later joined Feltham Community College when he 11 in Grade 7. His turnaround came when he informed his PE teacher Alan Watkinson how he ended up in Britain.
Watkinson says Farah took a lot of interest in sports as if running away from something. Then, he told his teacher his real name and his tribulations.
The physical education instructor coordinated with social services to find another Somali family to take him in. But he still missed his family in Somalia, but he was better off with this new family.
Farah became famous as an athlete and was invited to represent English schools in a race in Latvia when he was just 14 years old. However, he was unable to attend due to a lack of proper documentation.
Watkinson assisted him in applying for British citizenship in July of 2000, and he was eventually accepted as 'Mohamed Farah'.
WILL MO FARAH LOSE HIS CITIZENSHIP?
After Mo Farah story, there are questions if he will lose his citizenship. A person's British citizenship can be revoked in accordance with the law if it was obtained dishonestly.
The Home Office, according to BBC News, will not challenge his citizenship. It says that youngsters are not culpable when citizenship is earned through fraud.