Best football documentaries to watch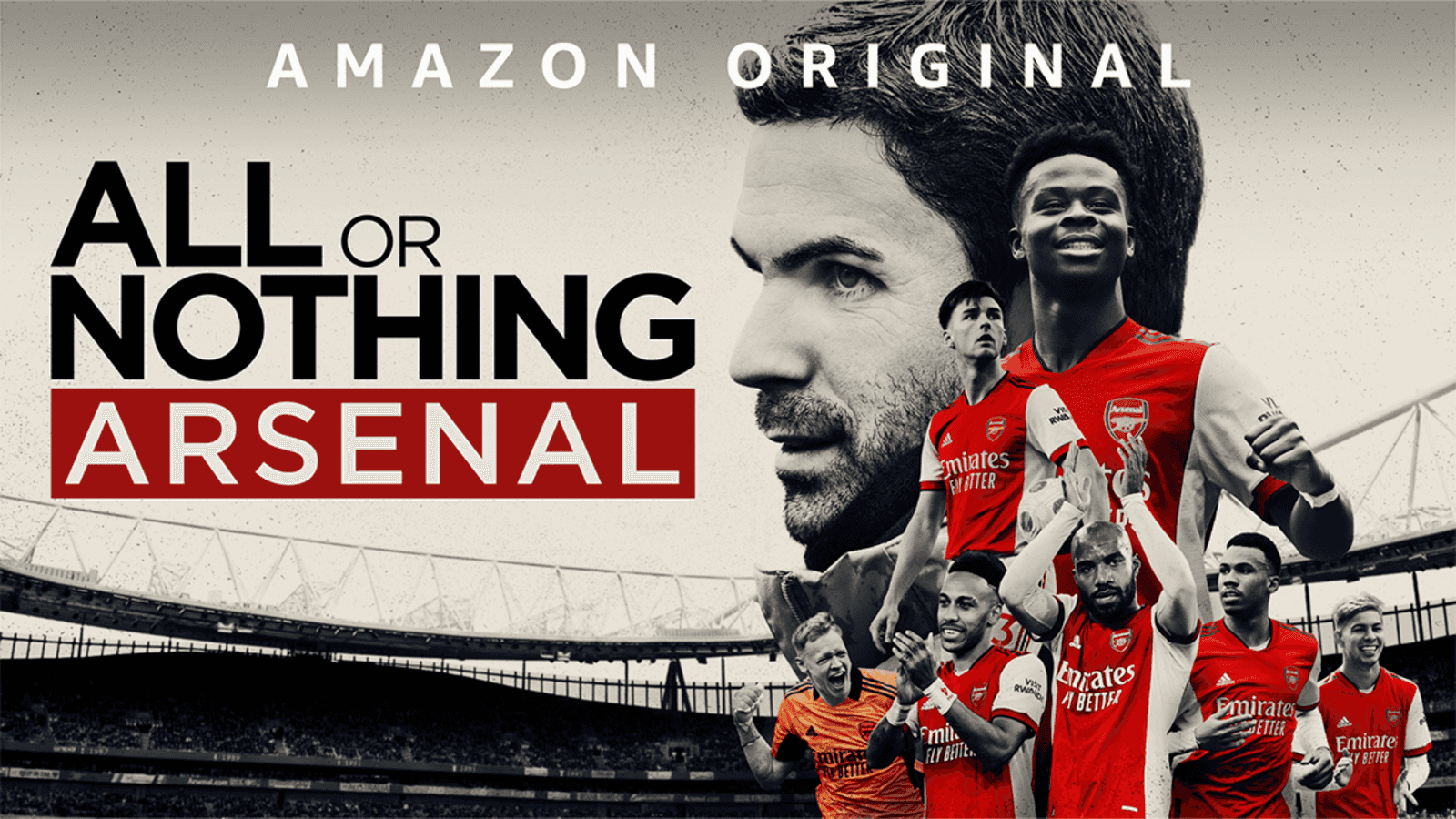 There is so little football to watch during the off-season, but fans want football every evening or on weekends

But there are intriguing football documentaries that football fans may watch before actual football returns

These documentaries will show you the fantastic game from many angles
The off-season may be packed with frequent transfer rumours and little football to watch, but fans don't have to wait until the new season to see some excitement. Football is always available to watch, although not live.
If you're tired of reading about clubs all over the globe, here are some soccer documentaries to watch this summer.
 Next Goal wins
Next Goal Wins a heartwarming story about an underdog. The show talks about the American Samoa football squad, which is widely regarded as the world's weakest international team, and its efforts to rise from the bottom of the global standings.
The video takes place particularly in the initial qualifying rounds for the 2014 FIFA World Cup when the squad had not won the tournament in 17 years. During this time, the team had only scored two goals and conceded 229.
What follows is a story that is as nearly a fairy tale as it gets. It's entertaining, compelling, and demonstrates that life isn't all about prizes and online polls.
Becoming Zlatan Ibrahimovic
 This documentary follows Zlatan Ibrahimovic from his childhood in Malmo to his expensive signing to Ajax and finally to Turin, where his celebrity status skyrocketed.
It concentrates on a few critical campaigns in Malmo and Amsterdam, looking deeper into who Ibrahimovic was before and what he has now become.
Amateur footage combines modern high-definition content to create a one-hour, thirty-six-minute masterwork.
The Class of '92
This documentary follows six of Man United's most notable graduates from the 1992 youth squad, who progressed through the ranks to win a historic treble in 1999.
It's a friendly and intelligent look at six Manchester United players: David Beckham, Gary Neville, Nicky Butt,  Paul Scholes, Ryan Giggs, and Phil Neville, 
It's an engrossing documentary about a soccer fairy tale that will captivate any football fan, not just United fans. Every player gets their area, along with stories and oddities you may not know.
Inside Borussia Dortmund
This four-part documentary is divided into four parts, and it gives you a tour of Borussia Dortmund and looks back on the 2018-19 season.
However, unlike many other films, this series is not limited to a single season. It also features the club's history and much more.
Instead of focusing on individual players and managers, Inside Borussia Dortmund focuses on the club's history.
There are several interviews with people throughout history, including current Liverpool manager Jurgen Klopp, who tell some incredible tales and recollect their favourite memories.
Sunderland 'Til I Die
Sunderland is currently not Premier League, nor are they climbing the football ladder like Nottingham Forest. Nonetheless, the show is entertaining to watch. During the club's 2018-2019 season.
The documentary was intended to cover their ascension from the Championship to the Premier League.
However, what happened next was quite the reverse. Everything that might have gone wrong did.
Instead of everyone coming together to bring the club back into the spotlight, it featured everyone leaving: an executive, the owner, two managers, and numerous players.
The land of milk and honey never materialised, and the club was relegated to League One,
Football's Most Dangerous Rivalry
Rangers and Celtic are not among the top clubs, but when the Old Firm derby pits them against one other, the football world leans back and pays attention.
It is among the most celebrated and heated rivalries in sports. Celtic and Rangers have a lengthy history of feuding with one another. These contests are about more than just three match points.
VICE examines the tensions of political, national and religious identities that have defined this rivalry. They talk to fans of both clubs.
I Believe In Miracles
I Believe In Miracles is an evergreen documentary, but as of now would be an excellent time to watch it, given Nottingham Forest has waited so long to return to the English top tier.
It honours great football coach Brian Clough and his contributions to the club.
 The performance is packed with recollections recounted by Forest legends like  Ian Bowyer, Martin O'Neill, and Viv Anderson. It's all about miraculous triumph, and by the end, you'll be longing for the 1970s.
All or Nothing: Arsenal
Arsenal's behind-the-scenes programme on Amazon Prime is comparable to programmes done with Juventus, Man City and Tottenham Hotspur.
The multi-part film chronicles the club during the 2021/22 season, beginning with Mikel Arteta under pressure at work and ending with Pierre-Emerick Aubameyang being relieved of his captaincy role and leaving.
The series, which is narrated by Oscar winner Daniel Kaluuya, is scheduled to be released on August 4. Given Arsenal's erratic chances with Champions League qualification and how it ended, it should make for compelling watching.