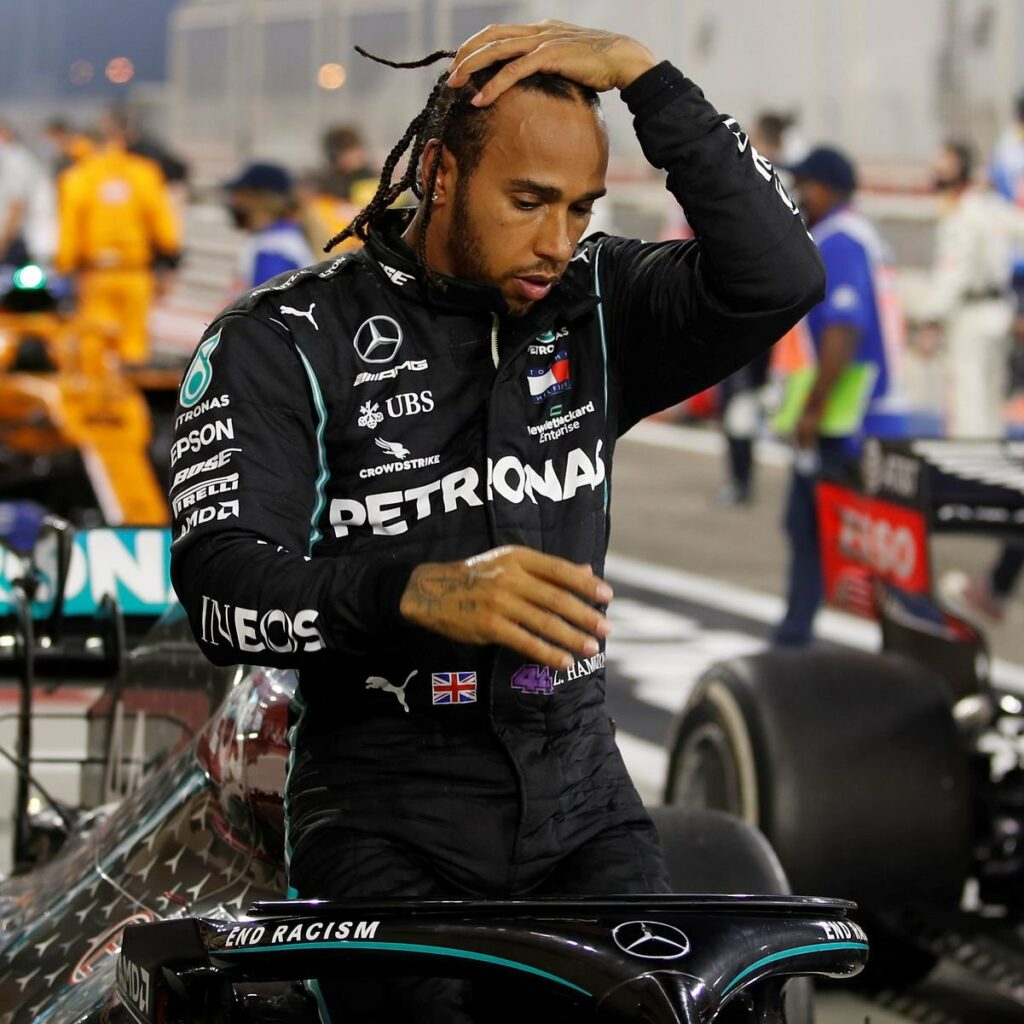 Lewis Hamilton admits that Sebastian Vettel's retirement hasn't changed his stand
He is focused on bettering his career now
He also admits that he will be the oldest on the grind
Mercedes driver Lewis Hamilton admits that Sebastian Vettel's retirement at the end of 2022 season has in no way given him thought to call in time as well.
He says that he will be the oldest in Formula One but it doesn't bother him. In addition, Hamilton issued a warning to the teams that are now setting the pace, Ferrari and Red Bull.
He said that staying on the grind is solely because his main objective is to restore Mercedes back to winning.
"I am thinking about how I can improve this car, what the next step is we need to get this team winning again, what is the road map to winning another world championship," he stated.
Speaking post a spirited French GP race, the seven-time F1 champion dropped a hint that he is in for it beyond 2022 season. His contract, which pays him £40 million a year, is set to expire at the end of 2023, which is near the time he was anticipated to retire after reaching 39.
Speaking figuratively, he said that his car's tank still has a lot of fuel left to race.
"I still feel fresh and as though I have got plenty of fuel left in the tank," said the Briton. Hamilton is currently 106 points behind Max Verstappen of Redbull in the standings.
Sebastian Vettel retirement 2022 came as a major surprise after announcing that he is calling in time in Formula 1 after the 2022 season.
Vettel went on to win four world championships in a row for Red Bull between 2010 and 2013 after making his debut in 2007. The first of these titles distinguished him from being the sport's youngest champion.
The 35-year-old German driver spent the last six seasons with Ferrari after joining the Italian team in 2015.
Vettel is currently third on the list of all-time Grand Prix winners with 53 victories, trailing only Lewis Hamilton and Michael Schumacher. The shocker of Sebastian Vettel retirement 2022 is largely for personal development. He wants to spend more time with his family and reflect on his life. But, it was not an easy decision to make.
The Aston Martin explained it all on Thursday in an Instagram session ahead of his Hungarian GP.
"The decision to retire has been a difficult one for me to take, and I have spent a lot of time thinking about it," he said.
"At the end of the year I want to take some more time to reflect on what I will focus on next; it is very clear to me that, being a father, I want to spend more time with my family."
In the latter parts of his career, Vettel became well-known for his activism despite his plan to retire at the season-ending Abu Dhabi Grand Prix in November. This will be his 300th race overall.
Besides the unseen twist that is Vettel retirement 2022, he will be remembered for his outspoken nature. Earlier in the year 2022, he was the first driver to proclaim that he would not race in Russia in response to the country's invasion of Ukraine.