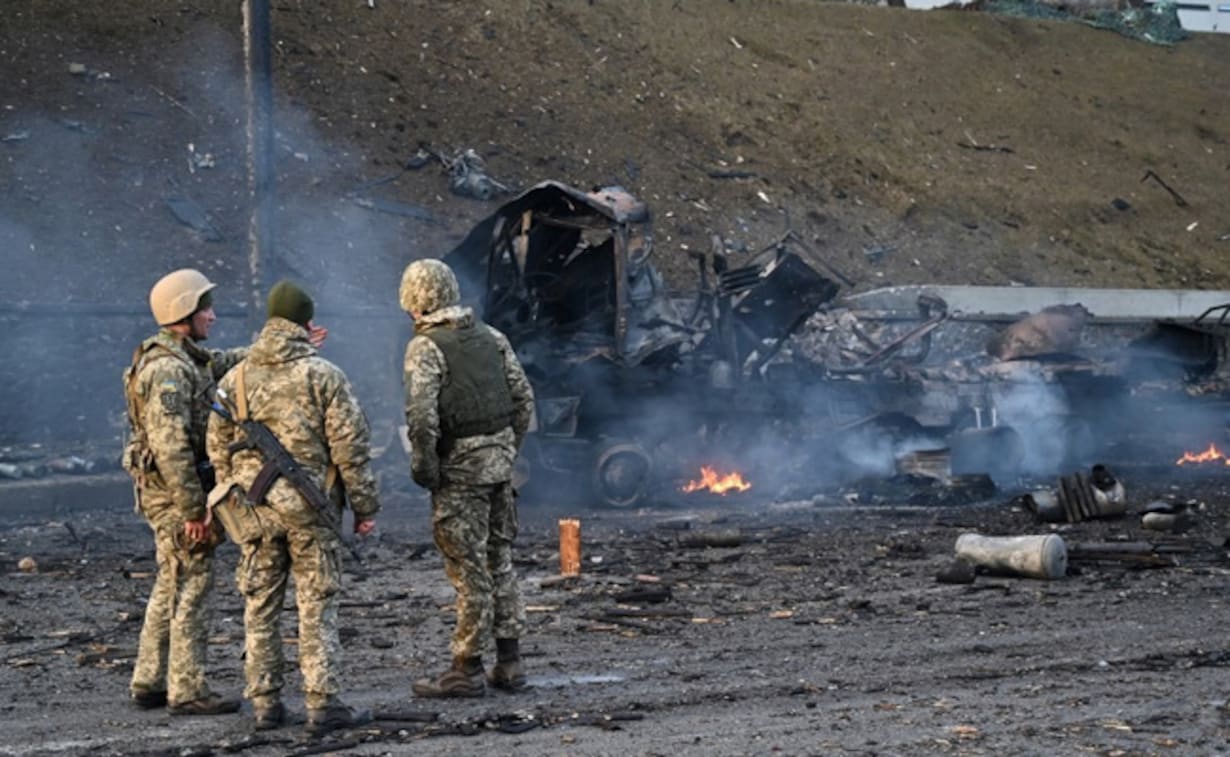 The international sporting world pulls out from Russia amid the country's invasion of Ukraine.
Sports and events that have pulled out from Russia
Following Russia's invasion of Ukraine, The World of Sports is pulling away from Russia, renouncing sponsorships, refusing to play games, and canceling tournaments.
Russian President Vladimir Putin initiated a military operation in Ukraine on Thursday, with attacks reported in Kharkiv, Kyiv, and Odesa since then.
At least 57 Ukrainians were killed on the first day of the invasion, according to The Times of England.
Following the condemnation of Russia and Putin by world leaders, sports teams and organizations, as well as athletes from all over the world, are attempting to distance themselves from the country and its leader.
Sports and events that have pulled out from Russia
1.The Champions League
The Champions League final has been moved from St. Petersburg to Paris. The 2022 Champions League final has been rescheduled from Saint Petersburg, Russia, due to the country's invasion of Ukraine, according to European football's governing body, UEFA.
As a result of Russia's military activity, the European club showpiece has been rescheduled until May 28.
The decision to switch venues was first reported on Thursday by Rob Harris of the Associated Press, but it has now been confirmed.
2. The  F1  Russian Grand pix
The race, which was scheduled to take place in Sochi in September, was canceled on Friday as a result of Russia's invasion of Ukraine.
Sebastian Vettel, a four-time world champion, has already stated that if the race went ahead, he would not attend.
"The FIA Formula 1 World Championship visits countries all over the world with a positive vision to unite people, bringing nations together," F1 said.
"We are watching the developments in Ukraine with sadness and shock and hope for a swift and peaceful resolution to the present situation.
"On Thursday evening Formula 1, the FIA, and the teams discussed the position of our sport, and the conclusion is, including the view of all relevant stakeholders, that it is impossible to hold the Russian Grand Prix in the current circumstances."
3. Latvia- based Dinamo Riga Hockey team
Dinamo Riga, a Latvian hockey team, has left Russia's Kontinental Hockey League due to Russia's invasion of Ukraine.
Dinamo Riga, which has been a member of the KHL since its inception in 2008-09, was one of five teams from outside Russia in the 24-team league at the start of the season.
"The decision to withdraw from KHL has been made, thus expressing a clear position of the club management," said Juris Savickis, chairman of Dinamo Riga's supervisory board.
"In such a military and humanitarian crisis, we do not see any opportunity for cooperation with the Kontinental Hockey League."
Skiing-(FIS)
(Reuters) – TOKYO, Feb 25 (Reuters) – The International Ski Federation (FIS) said on Friday that five World Cup skiing events scheduled for Russia had been canceled or rescheduled due to the country's invasion of Ukraine.
"FIS has decided that in the interest of the safety of all participants and to maintain the integrity of the World Cup, that all remaining World Cup events scheduled to take place in Russia between now and the end of the 2021-22 season will be canceled or moved to another location," it said in a statement.
"Participants are already on-site at the two World Cup events that were planned for this weekend (Ski Cross and Aerials) and FIS is working closely with the involved stakeholders to ensure their quick return back home."
The Ski Cross World Cup and the Aerials World Cup were scheduled to take place in Sunny Valley and Yaroslavl, Russia, during the weekend.
Russia was also set to hold two Ski Jumping World Cup events in Nizhny Tagil and Chaikovsky in March, as well as a Cross Country World Cup in Tyumen, however, none of these events will take place.
According to news agency Kyodo, the Japanese Ski Association said on Friday that it will withdraw its squad from a ski cross World Cup tournament in Russia.
World Cup qualifying play offs
FIFA has ordered Russia to play matches without its flag and anthem at neutral venues, warning the country could be excluded from competitions if the situation in Ukraine does not improve.
As pressure mounts on UEFA to expel Russian teams from international competitions following the invasion of Ukraine, the Czech Republic and Sweden have joined Poland in refusing to play Russia in next month's World Cup play-offs.
On March 24, the Poles will face Russia in Path B of the European play-offs in Moscow, with the winner facing Sweden or the Czech Republic for a spot in the Qatar event later this year.
6. Barcelona Basket ball team
The Barcelona basketball team will not travel to Russia to compete in the Euroleague against Saint Petersburg Zenit. After Russia's invasion and bombardment of Ukraine in the last few hours, the culé team declared in an official statement that they are canceling their trip.
Shackle 04 has removed a Russian oil giant from it's shirts
A German soccer club removed a Russian oil giant from its shirts.
Since 2007, Gazprom has been Schalke 04's major jersey sponsor. The Bundesliga team changed that on Thursday.
"In view of the events, development and escalation of the past few days, FC Schalke 04 has decided to remove the lettering of its main sponsor – "GAZPROM" – from the jerseys," a club statement read.
"Instead, 'Schalke 04' will be on the chest of the Royal Blues."
Manchester United has also ditched a Russian sponsor
Manchester United's sponsorship arrangement with Russian carrier Aeroflot will be terminated, according to Kieren Maguire, a soccer finance expert at the at the University of Liverpool