'I bring excitement and skill'- Djed Spence to Tottenham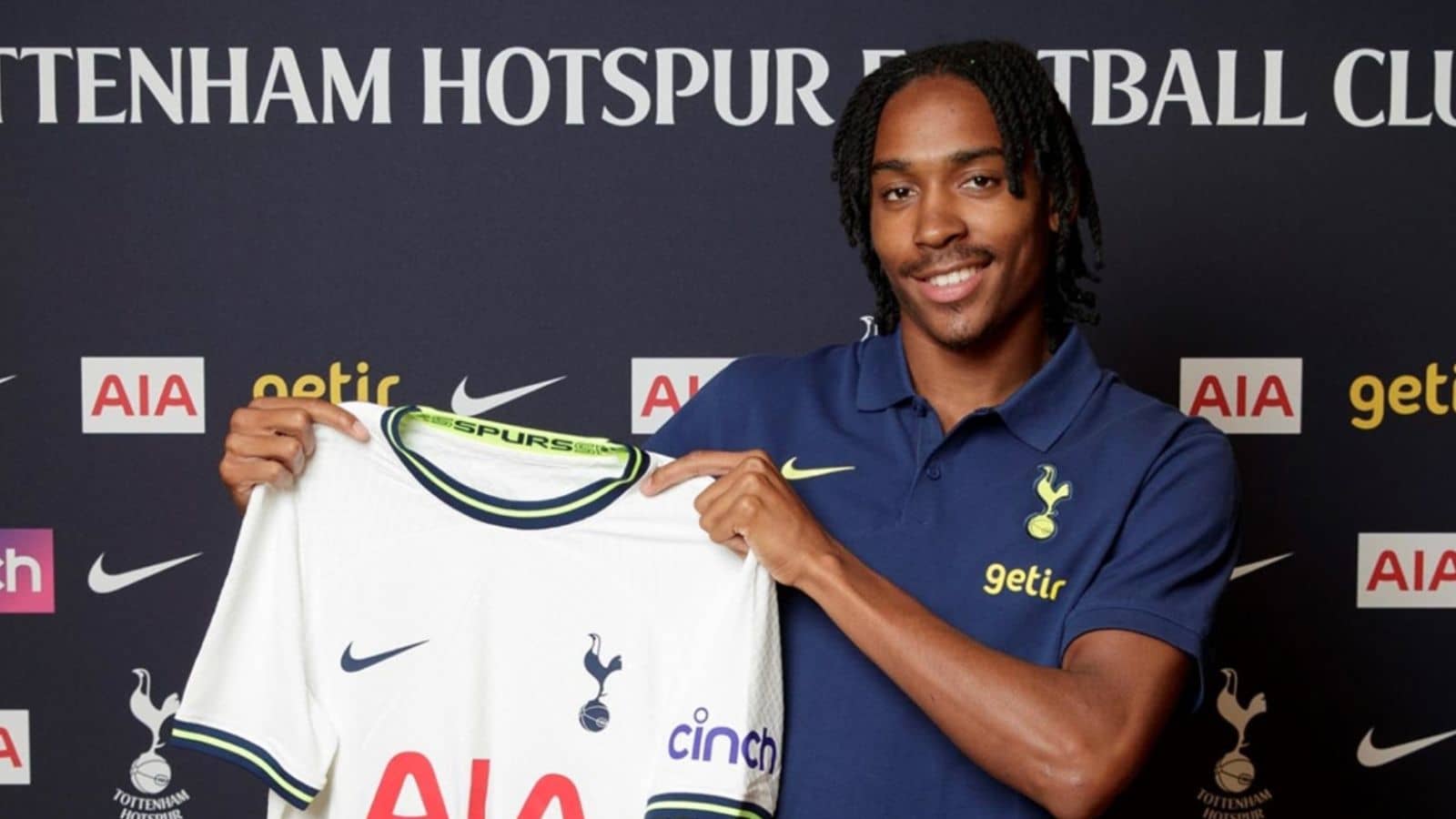 Tottenham has signed Djed Spence from Middlesborough on a five-year deal

The English man has promised to bring skill and excitement to Tottenham

Spence is the sixth season signing for Spurs this summer
Djed Spence has moved from Middlesbrough to Tottenham in a deal that could be valued up to £20 million for five years.
Spurs agreed to a deal requiring them to pay a preliminary £12.5 million, with a further £7.5 million coming in success add-ons. Spence has promised to bring "excitement, skill, and speed" to the team after becoming the sixth recruit for the club.
"To be in the Premier League and a big club like Tottenham is a dream come true.," he told Spurs TV. "I bring excitement, skill, and speed. I just want to excite the fans and play well. Spence added
Spence's move to the Spurs marks the culmination of a spectacular ascent to fame for the young player, and he has now provided his new fans with insight into what they may anticipate from him.
Spence has appeared 46 times on the pitch while playing for Nottingham Forest on loan during the previous campaign. 
Spence, however, is the club's sixth important season acquisition, following the signings of Ivan Perisic, Fraser Forster, Yves Bissouma, and Richarlison, in addition to Clement Lenglet. The latter is on loan from the club.
Since Antonio Conte's team clinched a spot in the Champions League on the final day of the 2021-22 season, Tottenham has taken a different approach during the transfer window.
The club has moved quickly to put together a squad capable of competing on numerous fronts for the following season.
About Djed Spence
Born in London, Spence went through the Fulham youth system before switching to Middlesbrough in 2018. However, his tenure on Teesside was hampered by the club's inconsistency in terms of its managerial personnel.
Boro brought in Spence during the time that Tony Pulis was in charge, but the ex-Tottenham centre-back, Jonathan Woodgate, who would be fired after just one season in the summer of 2020, was the one who gave him his first consistent run in the lineup. Spence's time with Boro was short-lived, as a new manager would replace Pulis.
Next, boss Neil Warnock frequently used the versatile defender during the 2020/21 season, but at the end of that season, he allowed him to leave and make a temporary signing with Forest.
Because of his strong play at City Ground, Spence was called up to the England U21 team in May, just as he was helping his loan club advance through the Championship play-offs.
Premier League teams began to show interest in him during the FA finals, with Arsenal and Tottenham among the top clubs rumoured to be keen then. Chelsea was also rumoured to be interested in signing him during this time.
Considering his age, there is obviously a great deal of opportunity for improvement; yet, it must be noted that the loan spell could not have worked out any better than it did.
Consequently, he was also selected to play for England's Under-21 team.
Spence will begin the 2022–2023 season as a player for a club in the Premier League, which was initially only some guidance for his professional future.