How Lisandro Martinez arrival will affect Maguire and Varane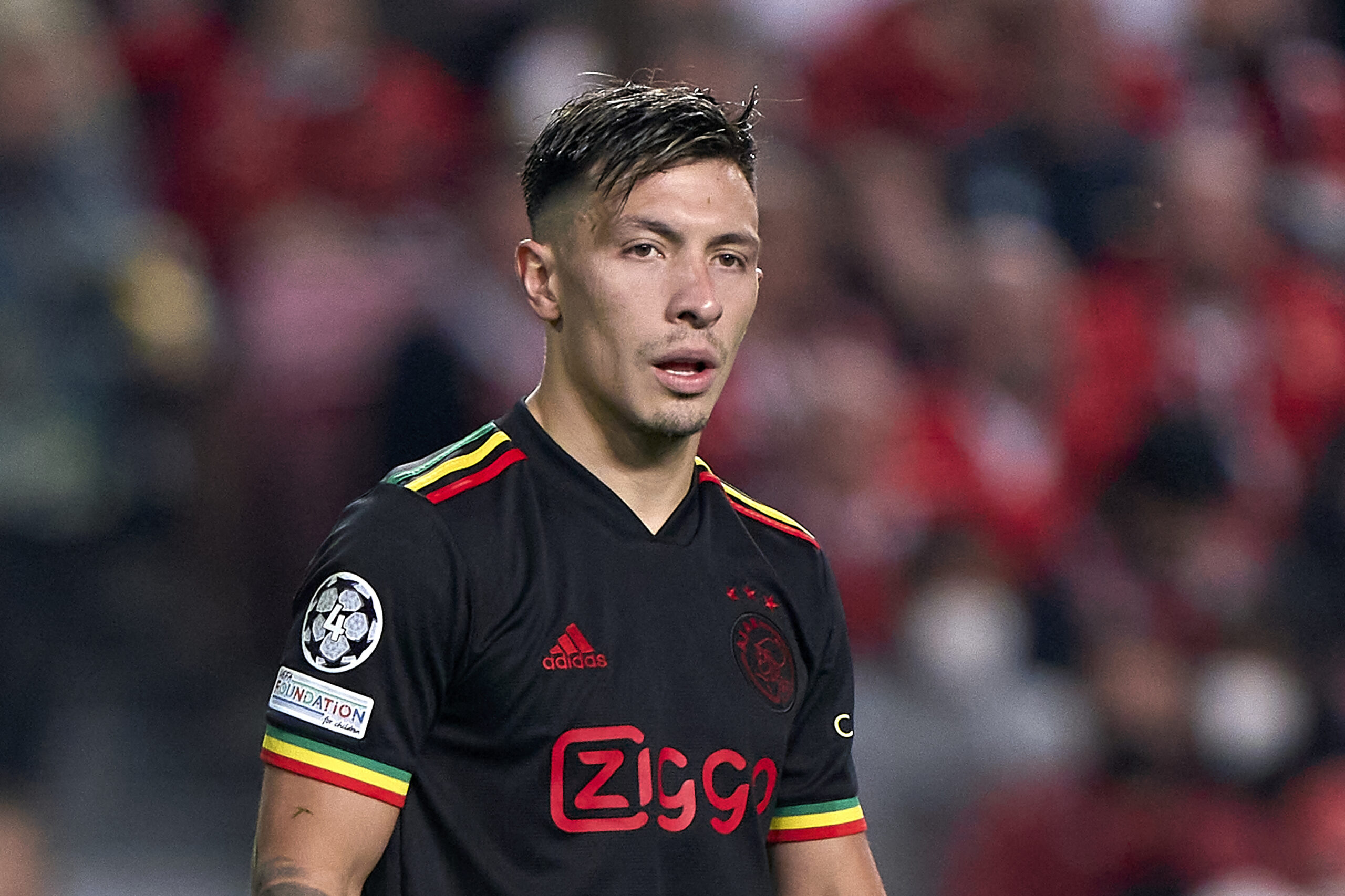 Manchester United came to an agreement with Ajax concerning Lisandro Martinez

Martinez was also desired by Arsenal, but it appears that United has won the battle for his services

Meanwhile, It has been made clear to Maguire that he will continue to serve as captain
Manchester United and Ajax agreed upon a deal worth $53 million. This opens the door for the 24-year-old Lisandro Martinez to reunite with Erik ten Hag, his former coach at Old Trafford.
As a result of Martinez's clubmate Jurrien Timber's decision to remain at Ajax, United's primary defensive target became Martinez.
United was able to stave off interest for the Argentine player from Arsenal, whose Mikel Arteta had seemed to have the upper hand in pursuing his signature.
But after Ten Hag declared that he was interested, Martinez made it abundantly evident that Old Trafford was the location he most desired to call home.
Here are some of the reasons why Manchester United was so determined to get him, as well as what his signing implies for individuals such as Varane and Maguire
Does Manchester United require his services?
When taking into account the various possibilities that Ten Hag already possessed, it didn't appear that a centre-back should be a high priority for the team.
Central defenders currently playing for the club include players brought in by former managers, including Jose Mourinho and Ole Gunnar Solskjaer.
Nevertheless, during a transfer meeting with the football director John Murtough in May, Ten Hag made it quite apparent that he desired to reinforce the core of his defensive unit.
Other potential candidates included Pau Torres and Timber, who play for Villarreal.
Martinez might not be not your normal centre-back in terms of his height, coming in at just under 5 foot 9 inches, but he has plenty of company when it comes to other players who share his short stature.
Renowned Italy internationals Fabio Cannavaro and Franco Baresi were roughly the same height, although fellow countryman and Barcelona star Javier Mascherano was even shorter. Both men were known for their accomplishments in the sport of soccer.
These three players are considered among the best central defenders the game has ever seen. Manchester United will have no qualms about signing Martinez if he proves to be even somewhat as successful as these other players.
Martinez's strengths include:
Martinez is still good in the air given his height, but his significant assets are his tenacity in the fight and his technically skilled play on the field, which will allow Manchester United to play out from the back more often.
Ten Hag's plans will include a significant emphasis on patient build-up from the defensive position, and his transfer strategy this summer will seek to acquire players compatible with his style.
The fact that Ten Hag wants Martinez to play centre-back is the primary motivation for Ten Hag's decision to sign Martinez.
However, the adaptability of his game cannot be overlooked, as it has the potential to be an asset at a time when United is striving to operate with a smaller group.
In addition to playing defensive midfield, he is also capable of playing left back.
Martinez made it evident that he would want to transfer to Old Trafford immediately as United confirmed their interest.
Arsenal believed they were in the lead for the 24-year-old, but Martinez made it known that his preference move would be to Te Hag's side.
Martinez's link with Ten Hag proved to be the most significant draw. The allure of United may still be powerful, despite the team's lack of performance post-Ferguson, but it was Martinez's relationship with Ten Hag that seemed to be the main attraction.
And why on earth not? He is already familiar with the capabilities of the new manager, having worked under him at Ajax, where they won two Eredivisie championships and the Dutch cup.
How will the arrival of Martinez affect Maguire and Varane?
It has been made clear to  Harry Maguire that he will continue to serve as captain. Therefore it is reasonable to believe that he will continue to play an important role.
However, the impending arrival of Martinez may finally allow him to make the switch to the right side of the team's defence. This would be beneficial for Manchester United. 
In the match against Melbourne Victory, Ten Hag's ambitions for Maguire were hinted at by the fact that he played on the right side of the field while Lindelof played on the left.
Varane, underwhelmed in his debut season at Old Trafford, does not appear to have a bright future due to this development.
If Ten Hag decides to switch things up with their formation, there is also the chance of Maguire playing in the midst of a three-person unit.
On the other hand, Lindelof seems to be on his way back up since there are no current intentions to move the Swedish defender.