Four positions Paulo Dybala can play for Roma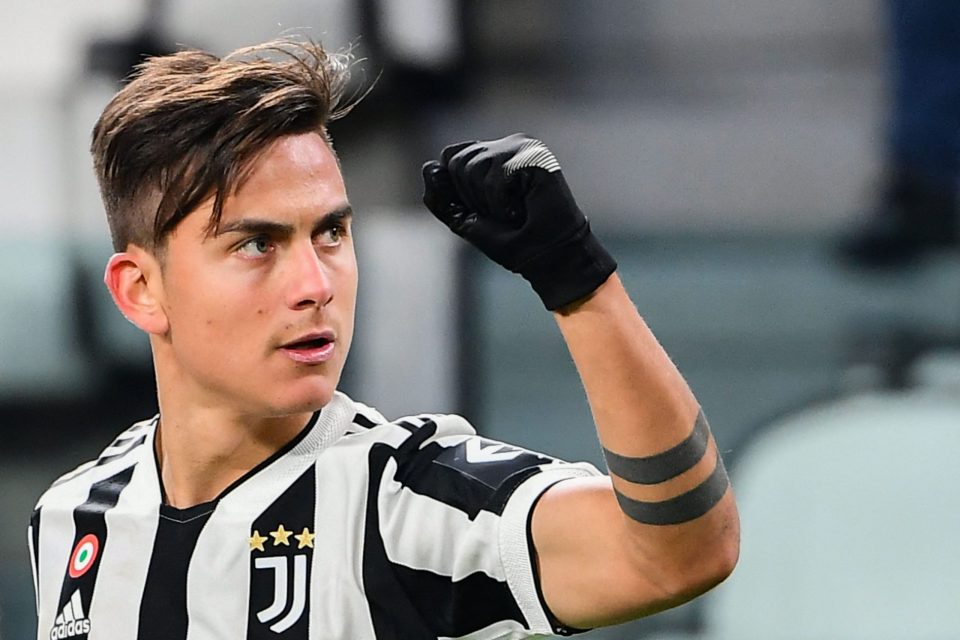 Roma signed Paulo Dybala from Juventus on a three-year deal

The Argentina international appears to be a good signing for Mourinho's side

The acquisition of Paulo Dybala is a significant message that the club is committed to its vision

Dybala is capable of playing in different four formations for Roma
Since his arrival at AS Roma in 2021, Jose Mourinho has brought new life to the club previously in decline. He created a winning mindset in Rome, which the club lacked for many years.
In his first season as manager, the Portuguese strategist guided the team to sixth-place finish overall and won a trophy in Europe to cap off an impressive debut.
Several players flourished under his tutelage during the previous season, including Lorenzo Pellegrini and Tammy Abraham, and as a result, hopes for the forthcoming season have significantly increased.
The acquisition of Paulo Dybala is a significant message that the club is committed to its vision.
We look at four different possible formations Roma may play with Paulo Dybala in it.
Right-winger
When we look at the AS Roma team, one area that stands out as having significant room for improvement is the wings.
Since Henrikh Mkhitaryan left the club, there have been a few high-quality players available to choose from in that position. 
The signing of Paulo Dybala might be interpreted as evidence that Jose Mourinho is working to bolster the wing department of the team.
Especially for the Argentina National Team, he has had experience playing on the right wing on multiple occasions.
While Messi operates more in the middle of the field for La Albiceleste, Dybala is frequently located on the right side of the field.
On the other hand, Dybala would rather play a complementary role in the middle of the field, much like Thomas Muller does.
However, the circumstances at Roma may force him to make a compromise and play on the right wing instead.
Alongside Tammy Abraham as a partner
The ascent of Tammy Abraham during the previous campaign was one of the most notable positives for AS Roma.
Under Mourinho's tutelage, he appeared to be a different animal and posed a significant danger when attacking.
The arrival of Paulo Dybala may be a blessing in disguise for Abraham and encourage him to perform to the best of his abilities up top.
As we head into Jose Mourinho's second season, he may put Paulo Abraham and Dybala together up front.
During his tenure with the Old Lady, the Argentine forward has fulfilled a duty not dissimilar to this one. At various points, he was spotted playing alongside CR7 and Morata, and more recently, he was seen playing alongside Dusan Vlahovic.
In a comparable pattern, Mourinho attempted the same thing with Eldor Shomurodov and Abraham, but he was unsuccessful in achieving the desired outcomes.
This season may turn out quite different now that the left-footed Argentine has joined the team.
Number 10
Regarding Dybala's ideal position, the number 10 spot is a good fit for Argentine player because of their similar playing styles.
It was a factor in him winning the Most Valuable Player award for Serie A in the 2019/20 season. Dybala can play a role that allows him a lot of opportunities to display his creativity in attack, and it's one that he enjoys playing.
Based game, even though the traditional role of the number 10 is gradually disappearing from modern football.
Particularly with Mourinho, who has always had a soft spot in his heart for the role of the number 10 during his entire career.
Both at Real Madrid and Chelsea, where he also played, he utilised Mesut Ozil and Eden Hazard in ways that were not dissimilar to one another.
Pellegrini spent time there during the last campaign, but given Dybala's pedigree, Mourinho may decide to move Pellegrini to the centre of the field this time.
His preference is to play the number 10 position, and in this role, he has shown his most tremendous success to this point.
False number 9
The position of false 9 is one of the most undervalued in world football. Playing in the middle of the field and developing in the attack is possible with a false 9 in a formation.
An example would be Paulo Dybala, who is not a proper striker but rather a creative outlet with the potential to be an exceptional false nine player for any side.
To bring more equilibrium to Roma's current midfield. Mourinho might take into consideration playing the Argentine in a different position.
Since Dybala will play the false nine roles, Lorenzo Pellegrini and Nicola Zaniolo won't have to adjust their natural attacking tendencies. They can operate together as a unit to construct an attack thanks to Dybala's presence.