How LeBron James built $850m net worth in 16 years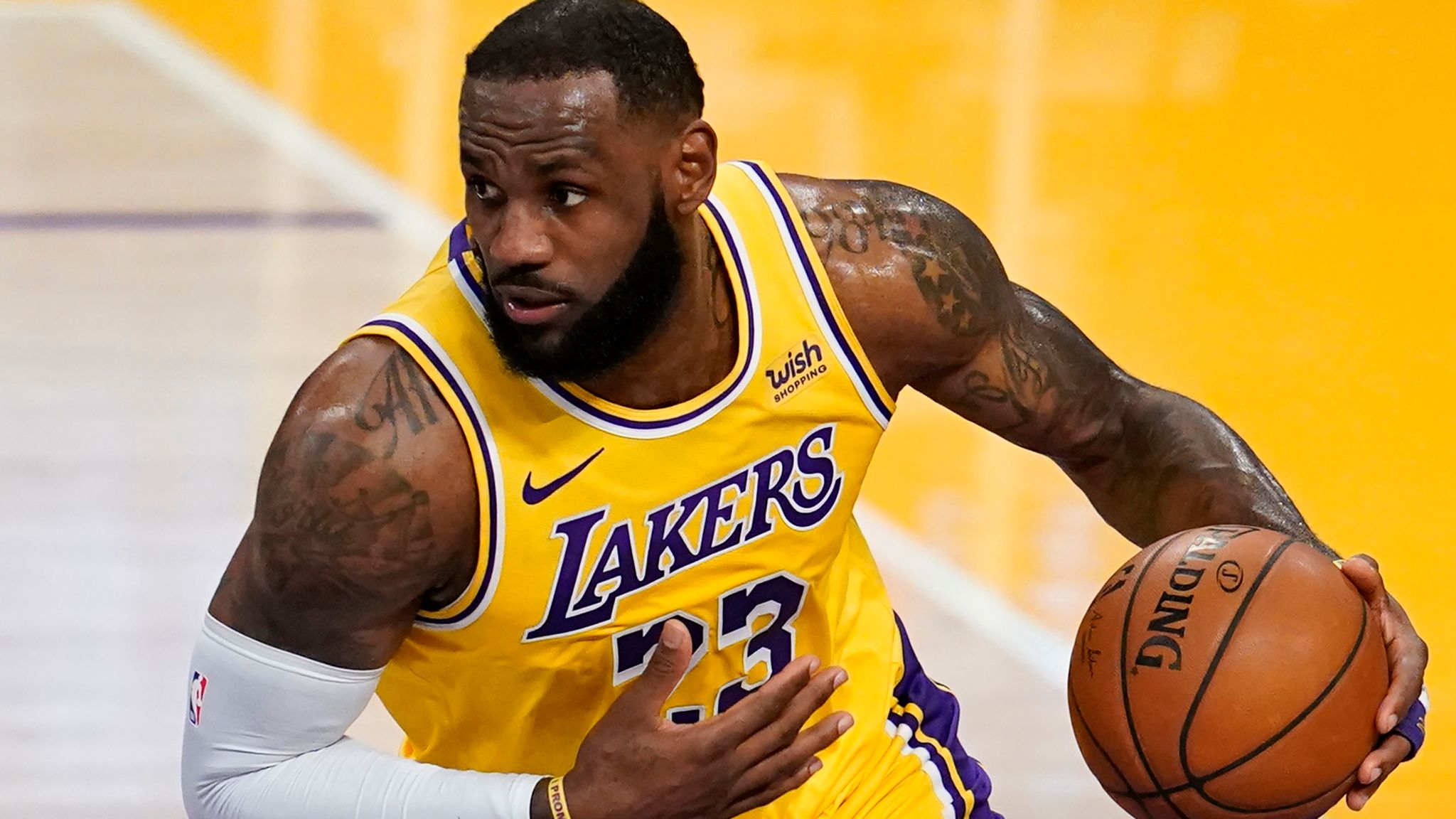 LeBron James' affluence courtesy of basketball was a far-fetched dream that he harbored when he was in high school.
Agile, talented and calculating he was that he quickly became the right pick for the lenses.
At 18 – in senior high school – he caught the lenses of ESPN broadcast and life changed forever.
James got into NBA through Cleveland Cavaliers in 2003. 'King James' as he is christened had too many expectations to shatter and he never believed he would.
But then, he gave it his all, and 18 years down the line, he has surprised himself more than his fans.
He's built an impeccable career on the court. James lives up to a prophecy by Sports Illustrated dubbed 'The Chosen One'.
In 2014, he spoke of his ambition towards becoming a billionaire. It was all captured in a GQ cover story and the plain truth is that he is more than halfway there.
But, how is his fortune spanning from basketball to mega investments and philanthropy? Here is what you should know.
How LeBron James Built An Empire
For 16 years, James accumulated a net worth of an estimated $850 million according to a Forbes report in 2021.
As of 2018, his net worth stood at nearly $500 million.
A huge chunk of this is from his sponsorship deals, endorsements, and salaries. His businesses also plow back good profits to add to his portfolio.
For a big basketball talent like LeBron, a huge salary is expected. He earns an estimated salary of $39.22 million per month.
In 2020, his annual earning is estimated to be $88.2 million. He was reportedly earning 4.76 percent more than in 2019 and 2020.
Why Does LeBron James Make More Money Off The Court?
Surprisingly, LeBron earns more from endorsements and his other businesses than he earns from the court.
This is despite the fact that he is a top-earning player in NBA and has remained so in the last 16 years.
Forbes says his endorsement from global sportswear firm Nike pays him more than his annual salary. The endorsement deal with the sportswear firm spans more in two or three factors.
For instance, his first Nike deal over a decade back was $100 million, a figure that has ballooned since then. This figure included royalties and bonuses for a straight seven years.
In contrast, his pay for over four years while playing for his first club Cleveland Carriers was $18.8 million.
The huge difference in his off-court earnings and what his player salary looks like tells of a beautiful tale of opulence.
LeBron James' Endorsements
For the better part of the decade, James' Nike signature shoe emerged as a top seller among NBA players. It is, however, yet to surpass Michael Jordan's sales. Jordan remains a best seller of all time.
Besides the giant sportswear, James also has a lifetime endorsement signed in 2015 according to Carter, his business manager. He says that this endorsement will pay at least $1 billion.
He, however, did not disclose which brand endorsed the Ohio-born NBA star.
Further, James pitched at least 15 brands in his pro career life which pushed his endorsement revenue to nearly $600 million by end of 2020.
Where Does LeBron James Invest?
It is no secret that James is a man of means beyond the court with lucrative investment deals.
He has a sizeable equity stake in beats Electronics and is a major beneficiary of $3 billion cash-out by Apple in 2014.
He holds yet another stake at Fenway Sports Group since 2011. Through Fenway, he acquired a minority stake at Liverpool, a soccer club owned by the group.
In turn, FSG gave him exclusive marketing rights which have seen the club's revenue rise to $1.9 billion from $552 million in 2011.
If you have heard of the fast-growing Blaze Pizza franchise, James is behind it. He invested in it pushing the total stake to $25 million from just $1 million.
He shunned a straight $15 million guarantee prize by McDonald and opted for the then-upcoming pizza franchise.
Besides, Blaze Pizza pays him for an endorsement and earns as a franchise owner in Chicago and South Florida.
He also has a production company, SpringHill Entertainment besides investing in other entertainment companies.
Does LeBron James Give Back To Society?
It is a fair question to ask of a man worth millions of dollars. And the answer to this question is that he gives back to the community through his foundation I Promise.
The foundation launched in 2011 runs different school-based programs that support at least 1,300 Akron public school students.
They get mandatory college scholarships as long as they keep the end of their bargain.