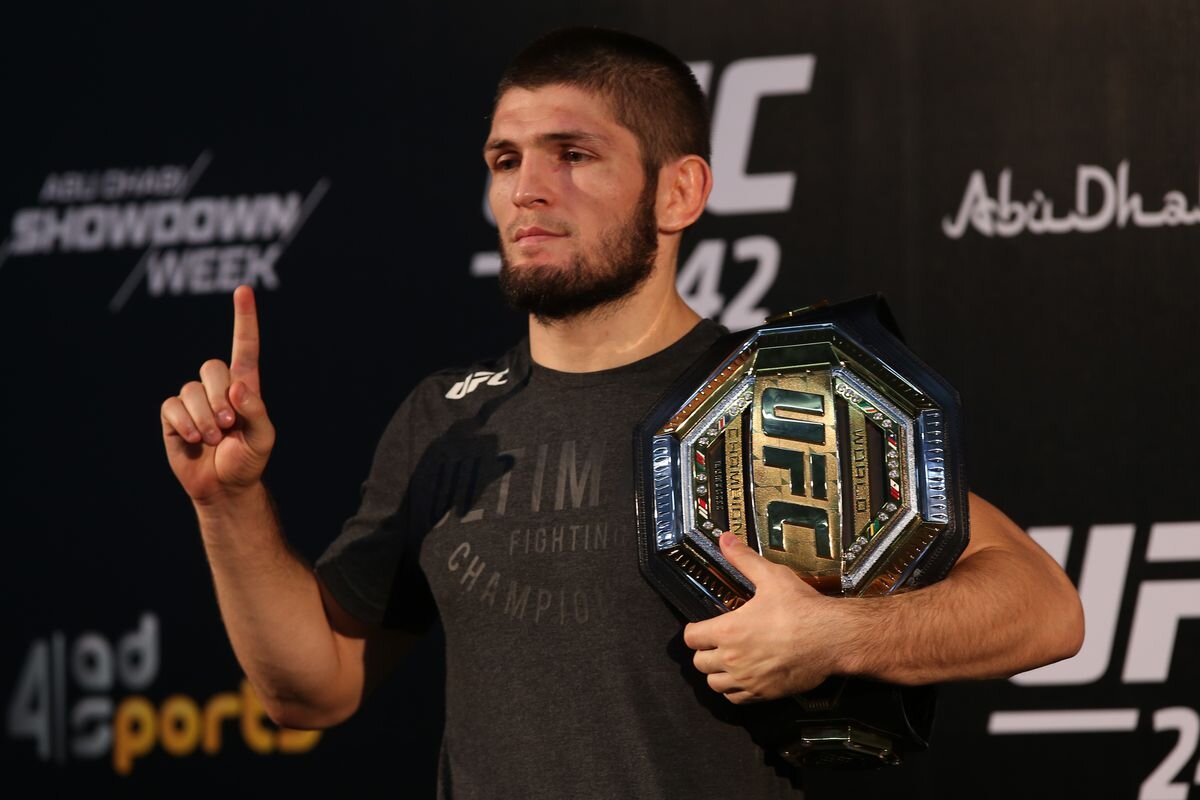 The popularity of UFC is growing by the day. Because of their bravery, UFC fighters are gaining global recognition
 UFC Fans consider Khabib Nurmagomedov to have played the most remarkable fighting games
 Khabib retired following the death of his father, who was his coach and played a significant role in his career
The UFC craze has turned it into a billion-dollar profits industry in recent years, and numbers are still rising due to its popularity.
The fighters are well-known worldwide for their captivating fight techniques, abilities, and accomplishments.
That is why we have compiled a list of the top undefeated UFC fighters who have proven to be the best through their exceptional efforts and performance.
5 . Jack Shore (Record: 14–0-0)
Jack Shore, also known as Tank, is a Welsh MMA bantamweight fighter in the UFC. Shore was raised in a kickboxing family by his father, who later opened an MMA gym in 2007 and trained Jack since his teenage years.
Jack's fantastic gameplay and numerous efforts have earned him a spot among the skilled and tough undefeated UFC fighters. In 2019, Jack debuted in the Ultimate Fighting Championship against Nohelin Hernandez.
Jack went undefeated in 14 matches, with four knockouts, eight submissions, and two decisions.
In addition, Jack received the Performance of the Night award in his UFC debut. He also successfully defended the CWFC Bantamweight Championship once.
4 Bryce Mitchell (Record: 14–0-0)
Bryce Mitchell is a featherweight fighter in the MMA. He tried basketball and wresting in his early athletic career. Mitchell is ranked number 13 in the UFC featherweight rankings.
Without a doubt, Bryce is one of the undefeated UFC fighters who have always given opponents a run for their money with their exciting game style. Bryce has won all 14 matches by nine submissions and five decisions.
Bryce won the Fight of the Night award against Bobby Moffett and the Performance of the Night award against Matt Sayles.
Bryce also won the Submission of the Year award from five different sites in 2019. Mitchell's successful career earned him a spot on the reality TV show The Ultimate Fighter: Undefeated.
3 Sean Brady (Record: 14-0-0)
Sean Thomas Brady, better known as Sean Brady, is an American MMA welterweight fighter. Brady is currently ranked 14th in the UFC welterweight division due to his outstanding performance and achievements.
Brady is one of the Ultimate Fighting Championship's new undefeated fighters. Sean Brady made his UFC debut in 2019 against Court McGee. Brady went undefeated in 14 matches, with three knockouts, four submissions, and seven decisions.
He won the "Performance of the Night" award for his fight against Christian Aguilera. In August 2020, MMAjunkie named him "Submission of the Month." Com. He twice managed to defend his Cage Fury Fighting Championship.
2 Shamil Gamzatov (Record: 14-0-0)
Shamil Radzhabovich Gamzatov, better known as Shamil Gamzatov, is a Russian MMA Light Heavyweight fighter.
The man is well-known for his incredible and undefeated career. Shamil is one of the undefeated UFC fighters who has served as an example to others.
Shamil is currently ranked first among undefeated champions still competing in the UFC.
Shamil made his UFC debut in 2019 against Klidson Abreu. He has competed in 14 matches and is undefeated with five knockouts, five submissions, and four decisions.
Shamil is also a three-time Abu Dhabi grappling tournament winner and World Grappling Association world champion. Shamil won the European championship in 2013.
1 Khabib Nurmagomedov (Record: 29-0-0)
Khabib Abdulmanapovich Nurmagomedov, also known as Khabib the Eagle, is a retired Russian professional MMA fighter.
His fans consider him to have played his profession's greatest fighting games. Khabib has become one of the best undefeated UFC fighters of all time.
Aside from that, Khabib retired following his father's death, who was his coach and played a significant role in establishing Khabib as the greatest UFC fighter of all time.
Khabib started his career in 2012 and signed to fight in the lightweight division for six games. Khabib Nurmagomedov broke the record for most takedowns in a single fight with Abel Trujillo in 2013, with 21 takedowns.
In addition, during his fight with Conor McGregor in 2018, he placed the record for the highest UFC gates of all time, and Khabib managed to defend his championship title against him.
He is the Ultimate Fighting Championship's undefeated champion with a 29-0-0 record (UFC). Despite his retirement, he was the top pound-for-pound fighter in the UFC on October 26, 2020. Khabib's streak was also the longest active unbeaten run in MMA history.