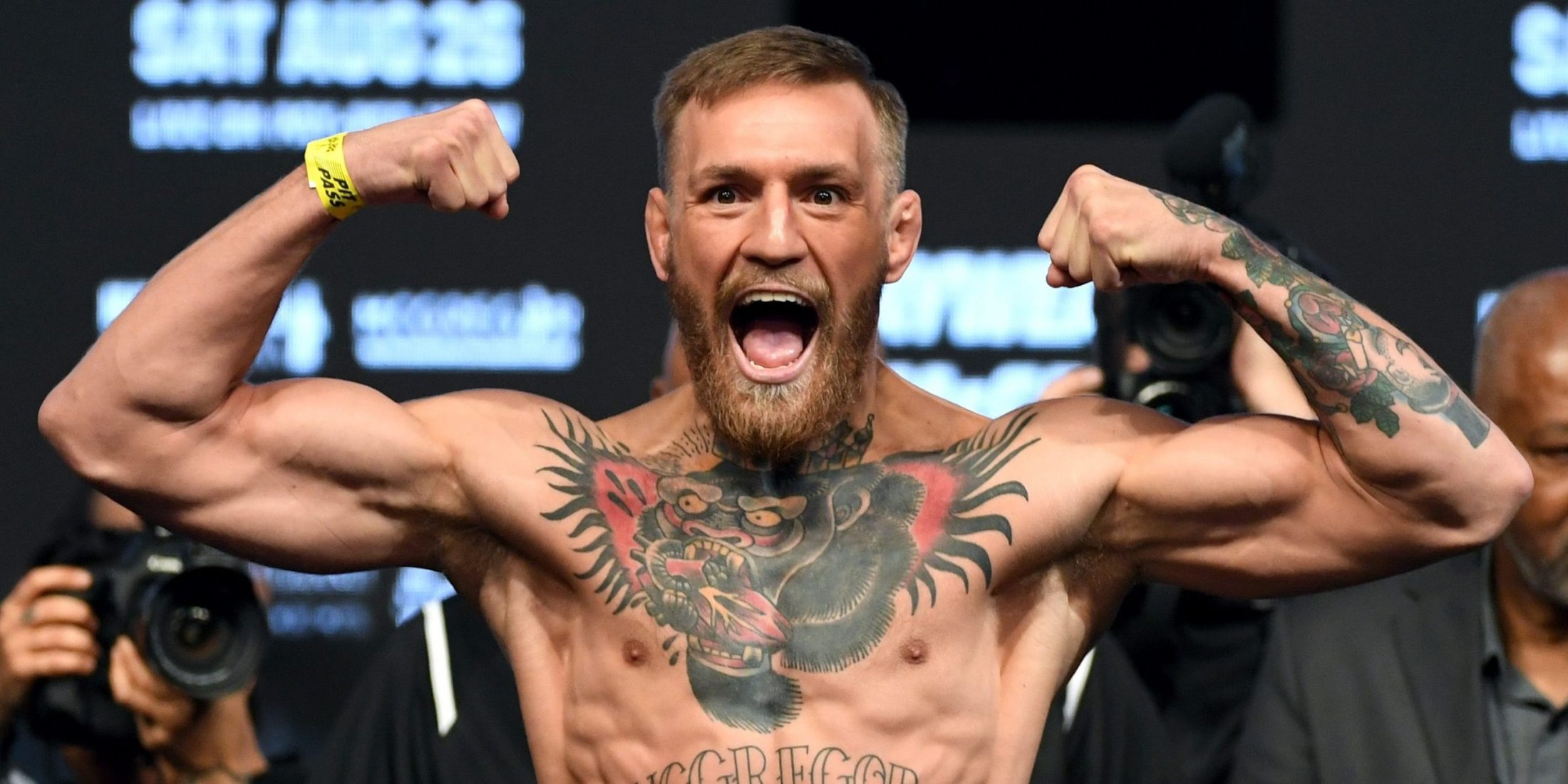 Conor McGregor boxing career is inspiring but riddled by controversy
However, he reminds the public that he is a man with flaws but one with an inspiring story of his life in boxing.
McGregor's first sport was football which he enjoyed but, he took up boxing when he was 12 to defend himself from bullies
But, he ended up courting high-stake controversy; from racism slurs, going physical and homophobic remarks
Conor McGregor boxing career is no different from that of his peers who endlessly courted controversy.
Much as he made headlines for winning many of his matches, he had his controversial moments. However, he reminds the public that he is a man with flaws but one with an inspiring story of his life in boxing.
Amazingly, McGregor's first sport was football which he enjoyed but, he took up boxing when he was 12 to defend himself from bullies.
Since then, he fell in love with the ring and pursued boxing as a professional career. However, the fame, money and power left him with lifetime incidences hard to forget.
Off the ring, McGregor's trademark strategy is to engage in psychological warfare against his opponents. That's why he goes by the moniker "The Notorious."
These are Conor McGregor boxing moments riddled by controversy.
BELLATOR 187 INCIDENT
This remains a deeply controversial incident in Conor McGregor boxing history. The Dublin-born fighter entered the ring in November 2017 to celebrate a knockout by his SBG Ireland teammate Charlie Ward.
Ward had just made his Bellator 187 debut against John Redmond and knocked him out in the first round.
McGregor leapt to the cage to celebrate Ward's win while the fight was still ongoing yet he was not licensed. The referee Marc Goddard still had to verify if the knockout occurred before the bell and to ensure that the cage was locked down for medical staff to assess Redmond's health.
But McGregor charged towards Goddard while simultaneously checking on Redmond's condition and knocking him down as he tried to rise.
McGregor also smacked the commissioner's face when he was stopped by a referee in the ring. This Bellator incident remains a big Connor McGregor boxing controversy.
DRIVING CHARGES
McGregor pled guilty to speeding in Rathcoole, County Dublin, in November 2017. He was fined €400.  The following year, he was charged for speeding in Kill and fined €1,000 and banned from driving for six months.
UFC 223 BUS ATTACK
In April of 2018, McGregor travelled from Dublin to New York City to meet Khabib Nurmagomedov. The latter had fought with Alexander Lobov earlier in the week.
The Irishman and his buddies then attacked the bus carrying Khabib, breaking windows and forcing the cancellation of six fights due to injuries.
RACISM SLUR
Just days before he faced Floyd Mayweather in August 2017, McGregor found himself in deep waters for remarks he made leading up to their fight.
He yelled at Mayweather, "Dance for me, boy," before claiming that he was "half-black from the belly button down."
However, he said that he was not racist, and apologized to anyone who was upset.
NO-SHOW AT UFC 200
Once again, drama clouded the pre-fight presser after Diaz's victory in another Conor McGregor boxing controversy.
He refused to attend the press conference because he preferred to train in Iceland. And he was also grieving the loss of Joao Carvalho, who was killed in a fight with McGregor's teammate Charlie Ward.
He was kicked out of the event after failing to show up for the press conference.
INSULTING SUIT
David August Heil designed McGregor's pinstripe suit for the first press conference with Floyd Mayweather.
On closer scrutiny, however, the stripes were actually made up of sarcastic 'f*** you' comments.
HOMOPHOBIC COMMENTS
McGregor referred to Andre Fili as a "f****t" after his teammate and close buddy Artem Lobov was defeated in October 2017.
He eventually apologized and held out his hands, confessing his error. The Irishman has previously advocated for same-sex marriage.
FAN PHONE SMASHING
Although he didn't fight for long in 2019, Conor McGregor made headlines for all the wrong reasons.
In March, he was caught on camera smashing a fan's phone on the floor in Miami and later imprisoned for assaulting a minor.
However, he and the victim reached an out-of-court settlement in their civil complaint.
PUB BRAWL
After an altercation over a bottle of his Proper 12 whiskey at a Drimnagh bar in April  2019, McGregor was taped hitting a guy in his fifties.
Several fans in Ireland turned their backs on the UFC champion while some pubs refused to serve his whiskey as a result.
BOTTLE FIGHT WITH DIAZ
Even after the rematch date was set, McGregor and Diaz couldn't control their behaviour at the press conference.
The two began hurling bottles at one another, with McGregor following suit with cans of Monster Energy drinks, which are sponsored by the UFC.
In the beginning, McGregor was fined $120,000, but it was reduced to $60,000 and he was also had to perform 50 hours of community service.