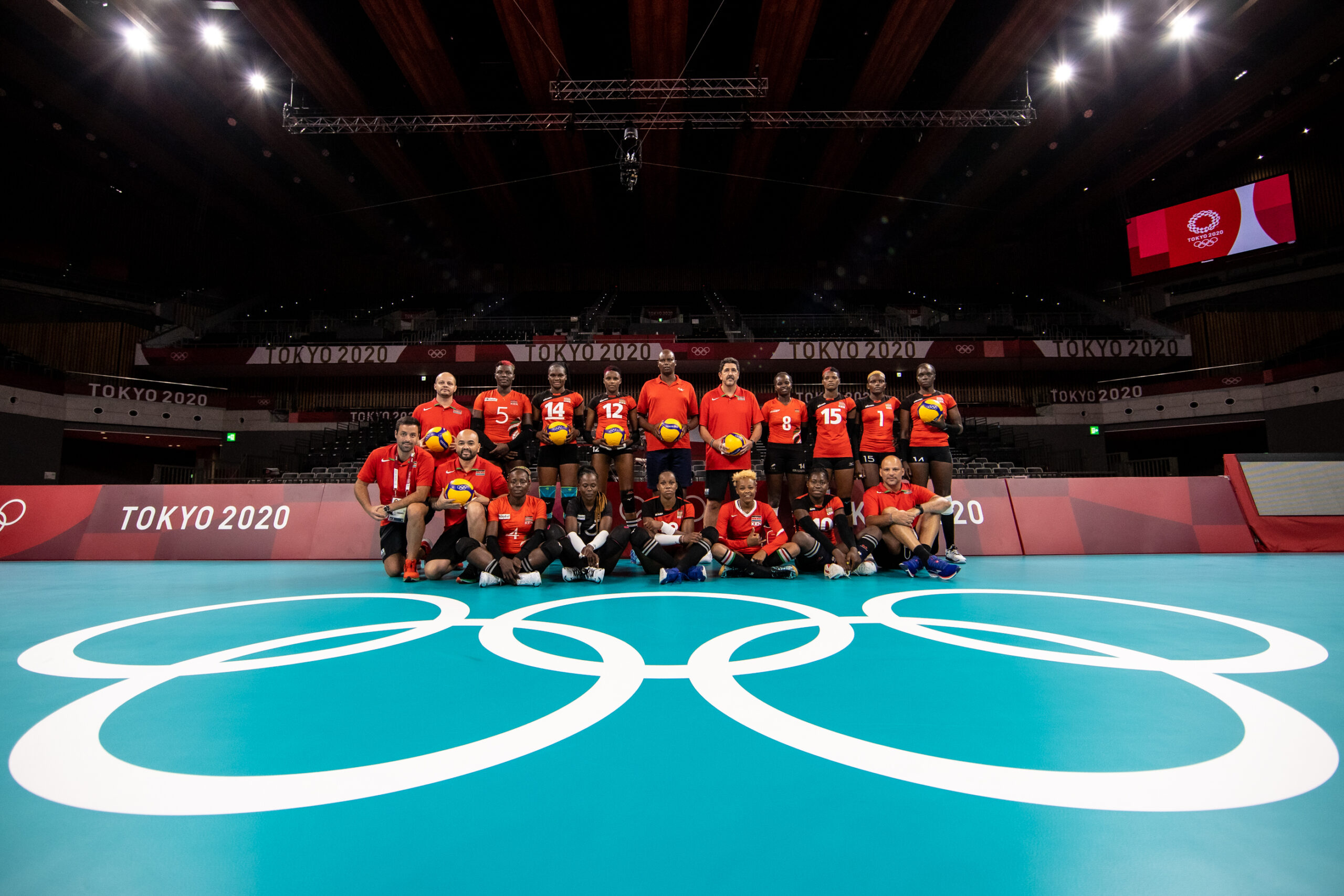 The FIVB has sponsored Malkia Strikers for a one month training camp in Brazil
The team needs Sh46mn leading to the World Championship
They expect to leave for Brazil this weekend
The Kenya Volleyball Federation (KVF) is hoping the government can come to its aid to help the national women's team Malkia Strikers travel to Brazil and Serbia for month-long training camps ahead of the World Championships in September.
Malkia Strikers have landed a sponsorship from the world governing body FIVB for a training camp in Brazil while they have planned for another camp in Serbia, where they will play several build up matches to help them prepare.
However, they are in need of air tickets and allowances for the travelling party with a sum total of Sh46mn needed to cover the three month trip that includes the World Championships in Netherlands.
"We are the only African country chosen by FIVB for this program and we honestly do not want to miss out on this opportunity. We have talked to the government and though we have been told that there is no money yet, we are hopeful that something will come up soon," said Kenya Volleyball Federation vice president Charles Nyaberi.
The team has landed a sponsorship from a local betting firm worth Sh1mn and the money will be used towards purchasing tickets, but the team will have to do without allowances.
That is where they are hoping the government will come on board with head coach Paul Bitok stating it will be difficult to keep the team motivated throughout the three months being away from home but with nothing in their pockets.
"It is very tough having players and coaches away from home for that long and without something to leave with their families behind. I am still hopeful that the government will come through for us and boost our preparations," said the tactician.
The team is scheduled to be trained by Brazilian coaches as well as have friendly matches against top clubs and the national team to help them prepare for the World Championships.
They had been scheduled to be in Brazil before the Tokyo Olympic Games but the camp was cancelled due to fears of COVID-19. The team however had Brazilian coaches working with the locals in Nairobi before they travelled for the Games.
"You saw how much the team improved by having the coaches here. Now if we have the team there, train in their facilities and play against their teams, we will see tremendous improvement. Brazil and Serbia are top ranked nations in volleyball and we stand to gain a lot. That is why this camp is very vital and we ask the government to support us," said the tactician.
For the World Championships, Malkia are drawn in Pool A against hosts Netherlands, Belgium, Italy, fellow African rivals Cameroon and Puerto Rico. The top four teams will advance to the second round and this is what Bitok and his team are targeting.
"I believe if we prepare well and have these friendly matches, we will make history by going into the second round for the first time ever. That is my dream and ambition for the team," Bitok said.