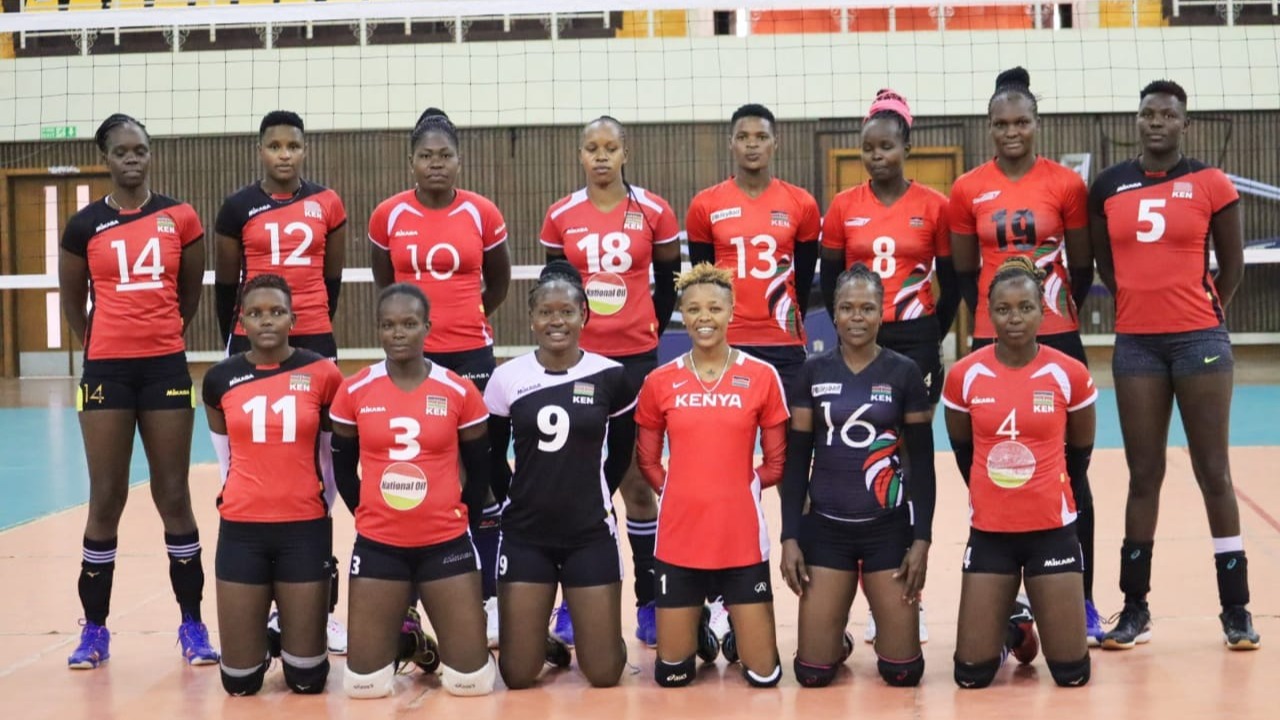 The trip to Brazil was uncertain due to lack of funds
They received a Sh10mn sponsorship to help them travel
National men's basketball team Kenya Morans is also begging for funds
National women's volleyball team Malkia Strikers finally arrived in Brazil on Monday ahead of a month-long training camp to help them prepare for the World Championships set for Netherlands in November.
The team has received sponsorship from world governing body FIVB to train in the South American country and receive technical support from their coaches ahead of the World Champs.
However, the Kenya Volleyball Federation (KVF) could not secure government funding for the team, with the Ministry of Sports saying they had depleted their budgets.
This was until they were bailed out by betting form Mozzart which handed them a Sh10mn sponsorship which would help them offset air tickets and allowances for the travelling team.
"We are very relieved to get this sponsorship because it would have been really bad if we missed out on this opportunity to train in Brazil. You saw how much the team improved after receiving training from the Brazilian coaches," posed coach Paul Bitok.
He added; "We are very confident that this training period will be hugely beneficial for the team even as we target qualifying for the second round of the World Championship."
Captain Mercy Moim was also relieved that the team finally received the green flag to travel after a whole week of uncertainty.
Packing and unpacking 
"Each day we were packing and unpacking because we didn't know whether this trip would be possible. But we are thankful to our sponsors and now we want to go and work hard and ensure we reward them with good performances," she said.
The team will train in Brazil for a month before travelling to Serbia, where they are set for another round of training and friendly matches with their hosts, local clubs as well as the Colombia national team.
After Brazil, they will head to the Netherlands where they will play their group matches against the hosts, African rivals Cameroon, Belgium and Puerto Rico.
A top five finish will guarantee them a place in the second round, a historic feat which the team is eying.
Meanwhile, the national men's basketball team, Kenya Morans has also joined the begging spree to help them honor the second leg of their second round FIBA World Cup Qualifiers in Egypt next month.
The team is set to play its first match on July 1 but are still in the country due to lack of funds.
Just like Malkia, they were told by the Sports Ministry that there was no budget to sponsor their trip to Egypt and they should source for funds from elsewhere.
Sanctions from FIBA
"Missing out on this Championship would mean Kenya would face sanctions from the International Basketball body (FIBA) as players had already been registered and fixtures set."
"It would also mean that the country would face bans from international basketball activities which will be detrimental to the sport in Kenya which had gained tremendous ground in the last four years," a statement from the Morans read.
Kenya played in the first round of qualification matches in February in Dakar, Senegal but lost all their matches against the hosts, DR Congo and Egypt.
The Morans will need to win at least two matches in Alexandria to progress to the final round of qualification.
The team has now started a rally for well wishers to 'adopt a player' with each said to be requiring at least Sh150,000 to travel for the Qualifier.
The national rugby team has also been rallying for funds to help them travel for World Cup qualifiers in France and they are expected to unveil a sponsor on Tuesday.