Bitok impressed with Malkia's training so far in Brazil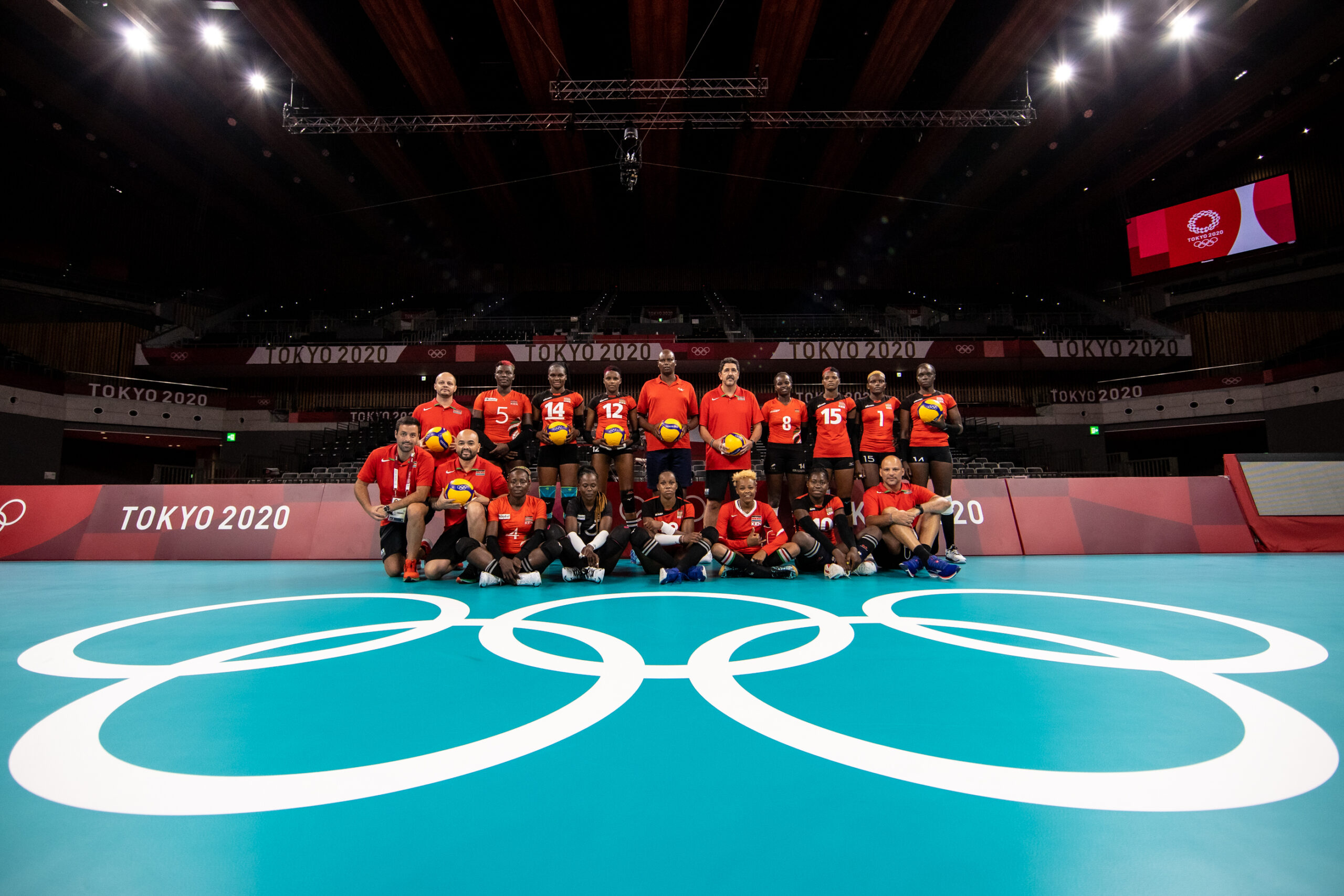 Malkia Strikers are in Brazil for a month-long training camp
They will then travel to Serbia for a Camp
The World Championships start September 23 in Netherlands
Malkia Strikers head coach Paul Bitok says he is impressed with the way the team is shaping up in their Brazil training camp ahead of the World Championships slated to start next month in Netherlands.
Malkia have been in Brazil for the past one month for a training camp sponsored by world governing body FIVB and have played several build up matches as they look to improve and challenge for a good performance at the Worlds.
"So far so good and I am really happy and proud of the work put in by the girls. There has been tremendous improvement in terms of reception especially from left players and liberos. This has been one of our weaknesses for a long time and it is an area we really wanted to work on when we are here in the camp," the coach said.
He added; "We have also made very good strides in attack and service and sharpened to ensure we don't make small mistakes. I have also loved the focus that the players have had especially over the last one week. This was the exact importance of this camp and I am pleased so far."
Malkia win their third friendly match 
Malkia played the latest instalment of friendly matches with a tie against local club Vinhedo VC, winning by straight sets, their third victory in a series of friendly games.
They won the tie in scores of 28-26, 25-13 and 25-23, a performance that greatly encouraged the coach that the team was in the right path.
"In this match we had better coordination and our blocks really worked well. I can see that the momentum is starting to build and we can only get better from here," he said.
Opposite hitter Sharon Chepchumba who is one of Kenya's hottest prospects for the Worlds is equally delighted with the way the team continues to prepare and says they are now a better outfit, ready to do well in the Netherlands.
"It has been a challenging period in training and the matches we have played. We have continued to work harder and perfect the things that have not been working for us. We have improved very well as a team and we have also worked on different positional plays to find the best attack," she said.
Final week of training in Brazil 
Malkia are expected to wrap up their camp in Brazil this coming week and will head out to Serbia for another two weeks of preparations before the final journey to Netherlands.
Malkia are placed in group A where they will take on the hosts, fellow African nation Cameroon, Belgium, Italy and Puerto Rico.
According to coach Bitok, the team targets to progress to the round of 16, for the first time ever in their history. To do so, the Malkia Strikers need to win at least two matches in the group.
"Looking at the preparations we have had and how the players are looking, I believe we have what it takes to progress," said the coach.