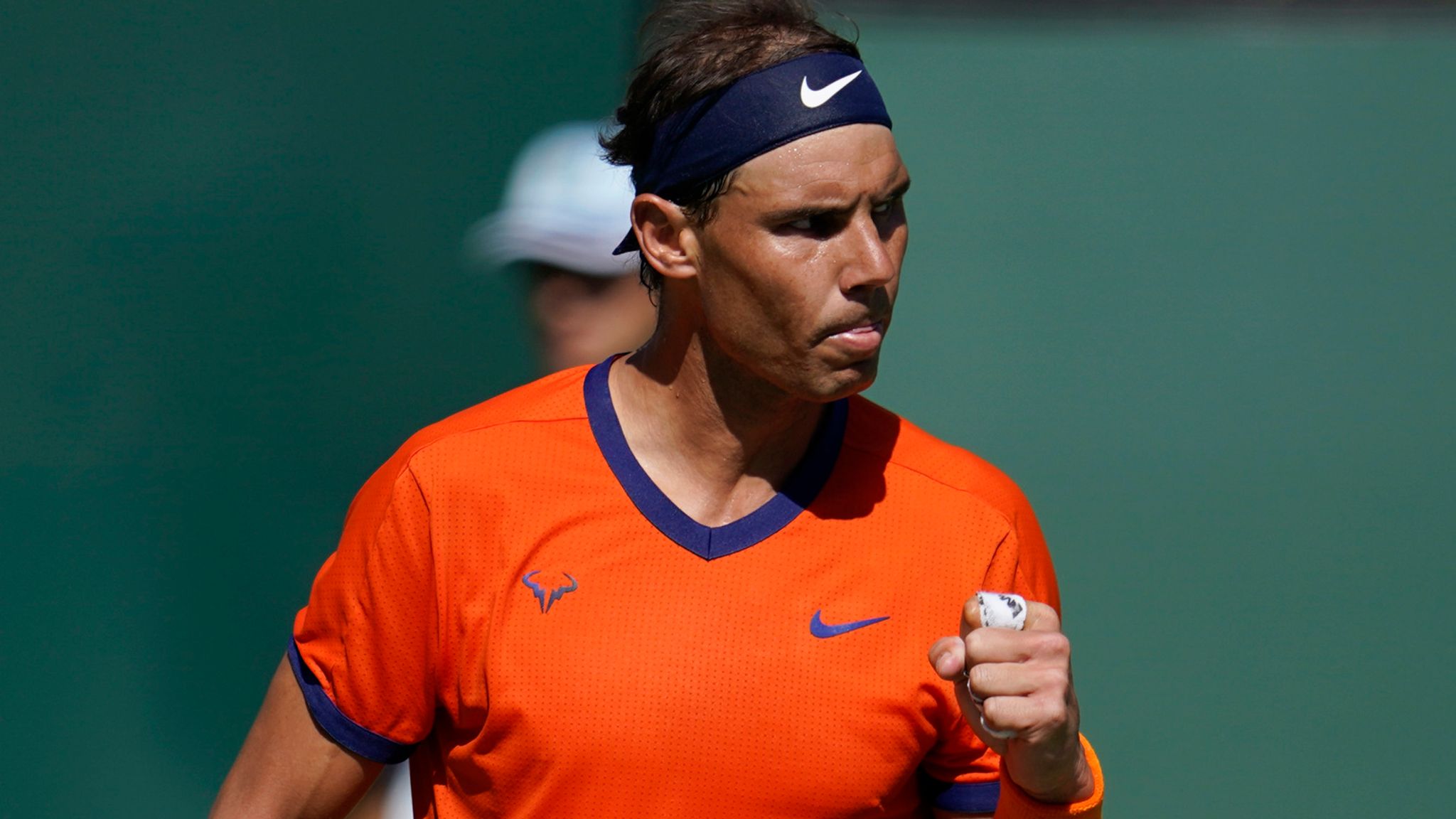 Tennis prides on having some of the most followed players on Instagram
These players have inspired countless tennis fans over the years with their stunning performance
Novak Djokovic, Rafael Nadal, Emma Raducanu, Serena Williams all make it to the list
Tennis prides itself on having players with the most followers on Instagram, courtesy of their remarkable performance on the court.
These players have inspired countless tennis aficionados to pick up a racket. Every tournament from the four Grand Slams on down to the ATP and WTA is a showcase for exceptional skill.
The number of people that follow these people on social media sites shows how charismatic they are. From Serena Williams, who has won a total of 23 Grand Slam titles, to Emma Raducanu, the 19-year-old US Open 2021 champion, the list of the top 10 most popular tennis personalities on Instagram is surely worth a look.
SERENA WILLIAMS (14.4M)
When it comes to sports, Serena is one of the greatest ever. Achieving 23 Grand Slam titles is no mean feat, as anyone who has done so will tell you.
After the world learned that Serena was pregnant when she won her latest slam in Australia, they were surprised. Her physical and mental toughness is quite astounding. It's no surprise that she's at the top of the list.
RAFAEL NADAL (13.9M)
The King of Clay Nadal is a ferocious competitor with a distinct style of play. The southpaw, who has won 20 Grand Slam titles, has a lot more to give.
In addition, his tennis program has already begun creating future superstars. One of the biggest draws to him is his unflappable demeanor and unwavering optimism.
NOVAK DJOKOVIC (10.4M)
Djokovic is a modern-day legend, and he has written his own story. If he can win the 21st Grand Slam championship sooner than the other two that will demonstrate just how significant a player he is.
His Instagram popularity has skyrocketed, especially in the 2021 season, as a result of his superb performance.
ROGER FEDERER (9.1M)
Federer, a tennis legend and one of the most-wealthy athletes in history, has pushed the sport to new heights. Aside from Djokovic and Nadal, Federer is now tied for the most Grand Slam titles in tennis history with 20 titles.
In addition, he is well admired for his entire demeanor, which has resulted in numerous brand endorsement partnerships. Federer is on this list because, well, it's hard to find someone who doesn't like him.
SANIA MIRZA (9M)
Tennis in India has never been the same since Sania Mirza arrived. Sania Mirza, a six-time Grand Slam champion and former world No. 1 in doubles, has a tremendous following on Instagram.
Mirza was India's No. 1 tennis player from 2003 until her retirement from singles in 2013, which is enough to establish her notoriety.
MARIA SHARAPOVA (4.2M)
Maria Sharapova rose to prominence as one of tennis' most talked-about players during the course of her career.
Sharapova was outstanding in everything she accomplished, from her famed rivalry with Serena Williams to her sly responses in Press Conferences.
NAOMI OSAKA (2.8M)
The meteoric rise of the Japanese tennis star has been nothing short of remarkable. Her US Open victory over Serena Williams in 2018 made her overnight fame, but the 2021 season didn't go as well for her.
In the other half of 2021, the stunning diva has been pursued by various businesses and has gained a devoted following on social media.
EMMA RADUCANU (2.3M)
After winning the 2021 US Open, British tennis sensation Emma Raducanu captivated the world.
She entered the tournament ranked 150th in the world, but after battling her way through the qualifying rounds, she emerged victorious, lost just one set in the process. It's clear that her mixed ethnicity played a factor in her becoming a popular face for many corporations.
GENIE BOUCHARD (2.1M)
Bouchard was a well-known face a few years ago due to her stunning appearance and fun personality, so it's no wonder that she still has a large fan base.
Bouchard became the first Canadian to reach the finals at Wimbledon in 2014, and she followed that up with a string of excellent performances. She's been out of action for a long time because of reoccurring injuries, but she's anticipated to return in the near future.
ALEXANDER ZVEREV (1.5M)
Alexander Zverev, the German tennis sensation, has the game and seems to be the next great thing in tennis. He may have recently been in the spotlight for all the wrong reasons, but his Instagram following is soaring.