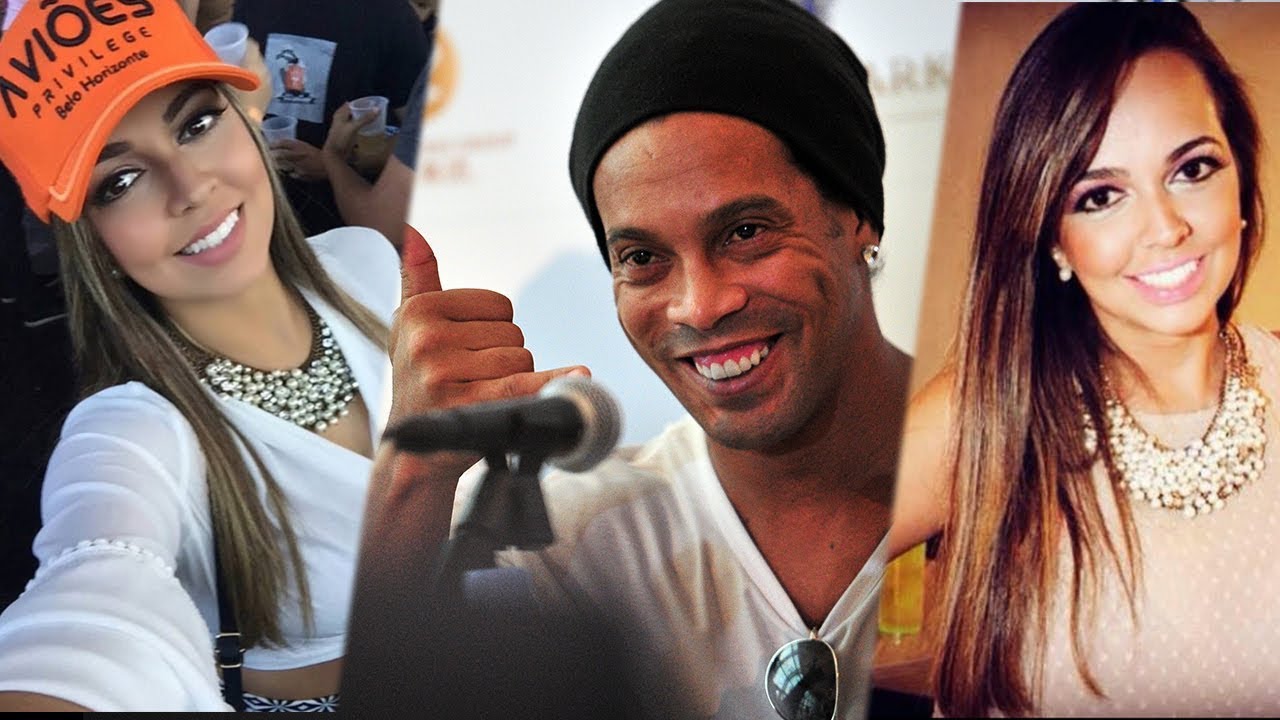 Ronaldinho career completes Brazil's football history
But, he was a party animal and loved fine things in life including two fine women who he said he would marry the same day
His life took a hit after being jailed in Paraguay
Brazil is, and will always remain in the annals of football history, and it is never complete without talking about Ronaldinho career.
Now 42, the former Barcelona midfielder enjoys the status of being the greatest footballer in the world.
He won two FIFA World Player of the Year awards and a Ballon d'Or during his football career.
When it came to the game's technical talents and creative flair as well as the accuracy of his free-kicks, he was a household name.
He was also known for his goal-scoring abilities; he was a global icon for his ability to score and create goals.
But, what's outstanding about Ronaldinho career is his insatiable partying life and emotional controversy that is still the talk of the world.
HOW MANY GOALS HAS RONALDINHO IN HIS CAREER?
For 20 years, Ronaldhino career in football saw him net 205 goals. He started his football career in 1998 at Gremio when he was only 20 years old.
Prior to joining Barcelona in 2003, Ronaldinho spent two years with Paris Saint-Germain. At the end of the 2004–05 La Liga season, he was named FIFA World Player of the Year for the first time.
He helped Barcelona win the 2005–06 UEFA Champions League, their first in 14 years, as well as the La Liga title, giving Ronaldinho his first career double.
He also received the 2005 Ballon d'Or and his second FIFA World Player of the Year award. Ronaldinho became the second player after Diego Maradona in 1983 to get a standing ovation from Real Madrid fans at the Santiago Bernabéu after scoring two magnificent solo goals in the first 2005–06 El Clásico.
HOW DID RONALDINHO CAREER END?
He retired aged 37 – in 2018. But it wasn't until he retired that Ronaldinho's reputation began to fade. In addition to his several monikers, the Brazilian also dabbled in magic.
Nothing went by without the player displaying some remarkable talent. Whether it was an unbelievable stroke of dribbling, an unbelievable pass or a stunning free-kick like the one that defeated England's David Seaman in the 2002 World Cup.
That style of play helped him win numerous championships with both his club and his country.
Despite the fact that he was never the most organized or fastest runner on the field, Ronaldinho was a true football genius. He was unstoppable against defenders because he played as if they didn't exist.
However, he hit rock bottom in 2020 – two years after retiring – when he landed in jail.
Ronaldinho and his brother landed in police custody after visiting Paraguay to open an internet casino and a book under false pretences of being naturalized Paraguayans.
But this is not all; Ronaldinho career has a tall tale of a man who was a party animal in his heyday.
After games, Ronaldinho would hop on his private plane and fly to Cancun, a former team-mate says.
Patricio Rubio, an ex-Queretaro forward who played with the 2002 World Cup winner in Mexico, told Azteca TV in 2020 that he never saw the Brazilian practice on Monday.
Speaking about his partying life, Ronaldinho is on record saying he lived a full life.
"If you wanted me to play until 40 years, you should have banned all night clubs and alcohol institutions, because i am not a Prisoner to anyone, I loved enjoying my youth by going out all night but still coma back and do magic in the field. But this story does not inspire young Footballers, am saying stay away from this life it is simply not a right way to Survive a long career in football."
HOW MANY WIVES DOES RONALDINHO HAVE?
Besides Ronaldinho career, he shocked the world when he announced he was just about to marry two women at the same time.
He said he would marry Priscilla Coelho and Beatriz Souza. Both women were 30 years old then hailing from Belo Horizonte, a city located north of Rio de Janeiro.
Priscilla worked for Royal Caribbean Cruises as a guest relations representative. She would later work for a mining company.
In 2012, Ronaldinho began dating her while playing for Atletico Mineiro in Belo Horizonte.
Beatriz reportedly met Ronaldinho in 2016 and were close enough. Reports indicate they lived in Ronaldinho's mansion in Rio's coat in December 2017.
Each of them got a $1,970 monthly allowance.