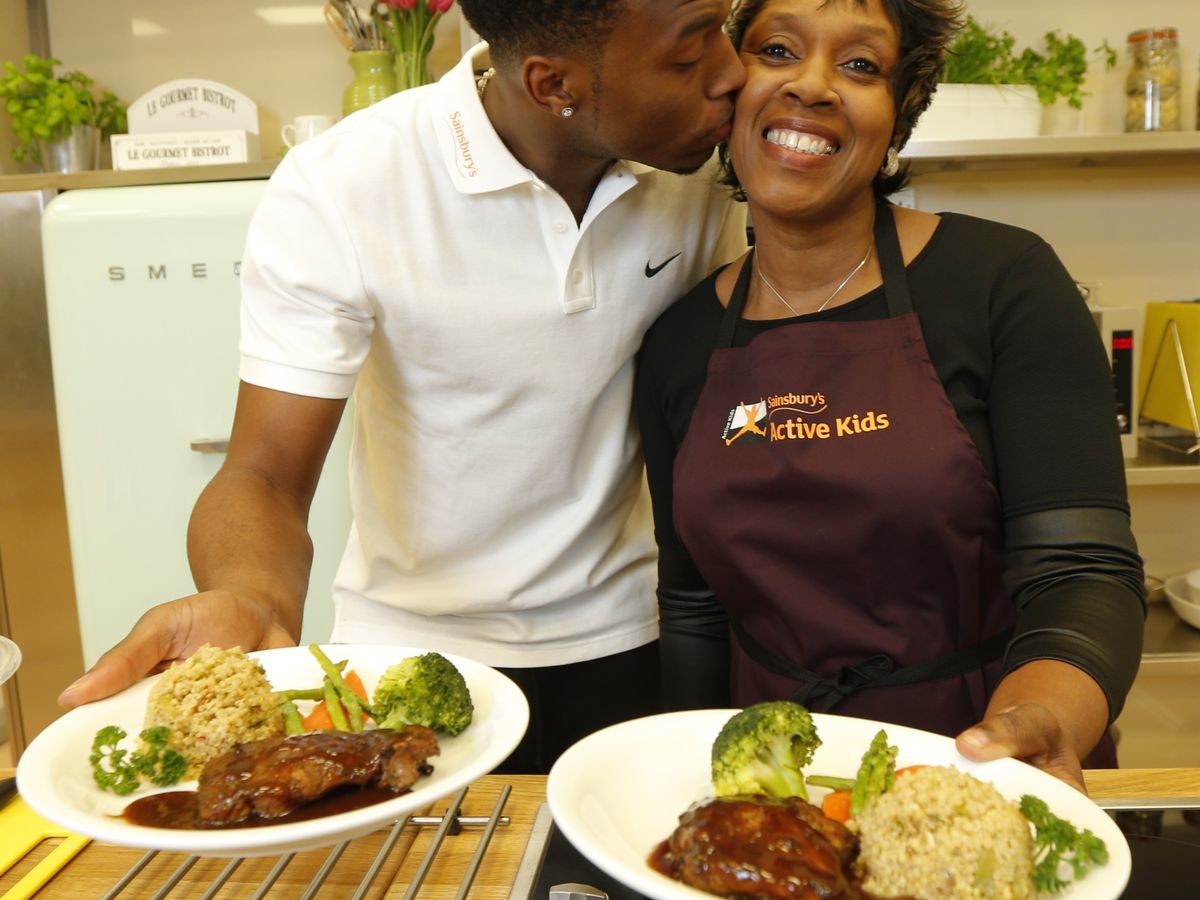 Despite their success, and fame on the pitch as international footballers, their love for their mothers is unparalleled

Cristiano Ronaldo is among them, and he never hides how much he loves his mother Dolores Aveiro

They teach the world that no matter how much wealth you have, a mother's love will always stick with you through all seasons
We see them celebrating their mothers every day despite their success and fame on the pitch as internationally acclaimed footballers.
But, the truth is that a mother's love is comparable to none in the world. However, not many celebrity athletes come out publicly to praise their mothers.
Despite the fame, wealth, and glamour of an illustrious football career in the international league, these footballers always hold their mothers dearly.
So, who are they?
RONALDINHO
The retired Brazilian footballer was the best of his time, and the world never forgets his talent.
But, he would give anything to have his mother Dona Miguelina Elói Assis dos Santos back. She died in 2021 – but she passed on a happy mother knowing her son valued her.
When the 41-year-old won the coveted Ballon d'Or in 2005 she gave it to his mother according to the football world. He said that his mother never gave up on her and always showed him right from wrong
"I gave my Ballon d'Or away to my Mother as a Thanksgiving gift for never giving up on me as a young naughty boy. She gave me directions to success and we were out of poverty because of her persistence and belief in my talent."
CRISTIANO RONALDO
Were it not for Dolores Aveiro – Ronaldo's mother – his football career would be non-existent. She helped the Manchester United star build his illustrious career as a footballer of international repute.
Six years ago, Dolores confessed in a series documentary Senn focusing on Ronaldo that she nearly aborted him.
"He is a child that I wanted to abort. God didn't want that to happen and I was blessed because of that and God didn't punish me. Sometimes Ronaldo makes fun of me and says 'You didn't want me to be born. But now you see that I'm here helping all of you.' And, well, sometimes we have a laugh about that," Irish Mirror quotes her.
POGBA
Paul Pogba is one of the best midfielders in the world. He is an asset for Manchester United.
But, his affection for his brothers is well known, but he also has a deep and abiding love for his mother Yeo Moriba.
One of his confidants told AFP a while back that Pogba only listens to his mother.
"His mother is the only person Paul listens to all the time," he said.
RAHEEM STERLING
Since moving to London when he was five years old from Jamaica, Raheem Sterling has been a prominent figure in the English Premier League.
Liverpool signed him from Queens Park Rangers in 2010 as a teenager. He was honoured with the Golden Boy award in 2014. Manchester City acquired him in a deal worth up to £49 million in July 2015 after a protracted contract dispute, making him the most expensive English player ever purchased.
Today, people cheekily call him "Mummy's boy," and that's exactly what this terrific young footballer is.
 After moving to the United Kingdom with his mother when he was just five years old, his father was shot and killed.
In spite of a difficult childhood, she backed his dreams of becoming a professional football player.
A few years back, Sterling bought his mother Nadine Sterling a 10-bedroomed house outside London.  He said Nadine deserves the best in life.
"If people want to write about my mum's bathroom in her house, all I have to tell you is that 15 years ago, we were cleaning toilets in Stonebridge and getting breakfast out of the vending machine.
"If anybody deserves to be happy, it's my mum. She came to this country with nothing and put herself through school cleaning bathrooms and changing bed sheets, and now she's the director of a nursing home. And her son plays for England," he told Player's Tribune in 2018.
DANIEL STURRIDGE
The Liverpool striker has got nothing but love for his mother Grace. He cares so much about her that he cooks her healthy meals whenever he spends time with her.
Grace says she always cooks together with her 32-year-old son whenever he is available. Photos of them in the kitchen speak of nothing other than mother-son undying love.