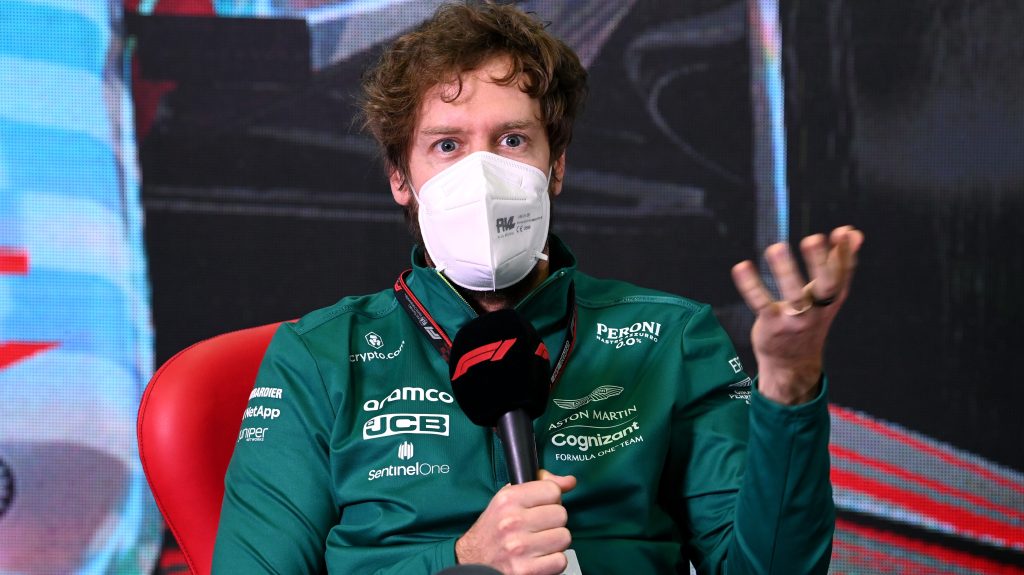 Vettel's vows not to participate in Russian race
CEO of Formula One expected to meet with the team principals to discuss the Russian Grand Prix
Russia's invasion of Ukraine hurting major sports
Formula One driver and former World Champion Sebastian Vettel has stated that he will not race in Russia as a result of the country's unjustified invasion of Ukraine, drawing attention to the fate of the 2022 Russian Grand Prix, according to Racer.
The race has always received some criticism, with critics claiming that races in Russia, Saudi Arabia, Hungary, and Bahrain demonstrate the sport's indifference to human rights violations.
To address some of these issues, Vettel broke ranks and wore bright pride colors for the Hungarian Grand Prix in protest of the country's crackdown on LGBTQ+ rights. But, amid Ukraine's invasion, Vettel claims he's made up his mind.
"I think it's horrible to see what is happening and obviously if you look at the calendar we have a race scheduled in Russia," said Vettel, a four-time Formula 1 champion, according to ESPN.
"For myself, my opinion is I should not go — I will not go," he said in an interview with Racer
"I think when a country is at war it's not correct to race there, that's for sure," Vettel said. "But it's not only what I think, but it's also the whole paddock (that is) going to decide what we are going to do next."
I'm sorry for the innocent people that are losing their lives, that are getting killed for stupid reasons, and a very, very strange and mad leadership.
"I'm sure that is something we will talk about, but as I said on behalf of the [Grand Prix Driver's Association] we haven't come together yet.
"But personally, I'm just really shocked and sad to see what's going on. We will see going forward, but I think my decision is already made."
After President Vladimir Putin announced a military action, the Russian military entered Ukraine early Thursday, hitting cities and bases.
The decision comes despite international warnings of repercussions as tensions in the region continue to rise.
Stefano Domenicali, the CEO of Formula One, is expected to meet with the 10 team principals to discuss the Russian Grand Prix, which is set for September 25 at the Sochi Autodrom.
The decision to hold the Russian Grand Prix has far-reaching repercussions for Formula One.
Uralkali, Dimtry Mazepin's firm, is the title sponsor of Haas F1.
Mazepin is renowned as a close acquaintance of Putin, and one of the president's allies, Sergei Chemezov, has served as the company's chairman for several years.
As of Thursday, Mazepin and Uralkali were allegedly not subjects to international penalties, and his son, Nikita, races for the team.
Formula One promises to closely continue to watch the Russia-Ukraine situation. The Sochi Grand Prix is currently scheduled for September.
The FIA, F1's governing body, has also made no moves.
The Union of European Football Associations has already taken the remarkable step of stating that Russia will no longer host the 2022 Champions League finals, which were previously scheduled for St. Peterburg in May, demonstrating that the fallout from this is already hurting major sports