Tennis
'I'm sorry' for Djokovic but he brought it all on himself– Rafael Nadal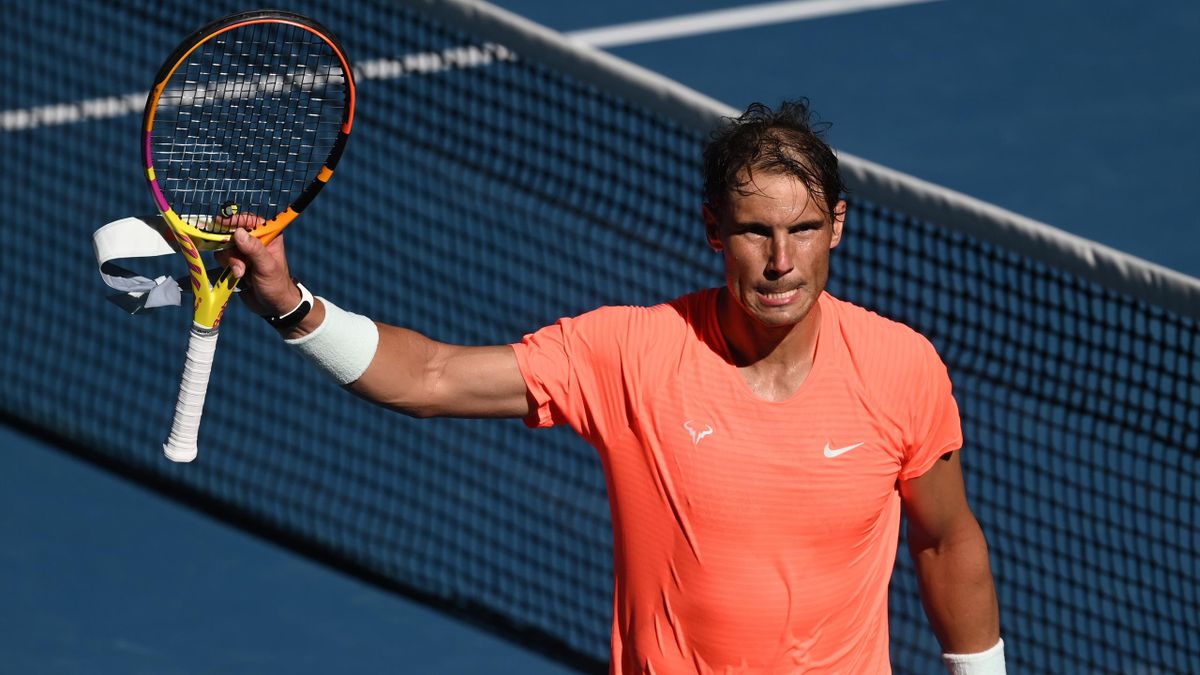 Rafael Nadal has expressed his "sorrow" for Novak Djokovic ahead of the Australian Open following his predicament with the Australian government.
But Nadal has also stated that his opponent was aware of the obligation to receive a Covid-19 vaccine in order to compete in the Australian Open 2022.
"He made his own decisions, and everybody is free to make their own decisions, but then there are some consequences," Nadal stated on Thursday.
The Australian Open begins on January 17 and concludes on January 30 with the men's final.
Rafael Nadal Reacts to Novack Djokovic Visa Cancellation
However, the Spaniard adds that he is not fine with all that's happening to Djokovic adding that he feels sorry for him in some way. Nonetheless, he retorted that the world No.1 player was already aware of the regulations set by the officials and federal government.
Nadal said that in as much as it was a difficult issue, people are still grappling with the aftershocks of the pandemic.  He said that the Djokovic issue is emotive in Australia because many other people remain locked out of the country.
Nonetheless, Nadal trust those knowledgeable about medicine say, "and if those people say that we need to get vaccinated, we should get the vaccination."
What Next For Novak Djokovic
Djokovic may be unable to defend his title after his visa to enter Australia was revoked Wednesday by border officials. He was stopped at the border and informed that he did not meet the required entry rules.
Djokovic is tied with Nadal and Roger Federer with 20 Grand Slam titles.
The Serbian spent hours at the airport before border officials informed him that his visa went contrary to the entry rules. It is then that they informed him that he would be deported on the next outbound flight.
He was shuttled to a detention hotel run by the government awaiting deportation.
Australian Prime Minister Scott Morrison stated in a press conference on Thursday that the tennis star "didn't have a valid medical exemption" to the country's mandatory vaccination requirement for newcomers.
The Australian Border Forces' decision to revoke Djokovic's visa has been challenged by Djokovic's legal team, which has sought an urgent injunction.
Australia's Federal Court delayed a ruling on whether he would be allowed to remain in Australia or will be deported. A decision by the court is expected on Monday, according to Reuters and public broadcaster ABC.
The Serbian has played in Australia since 2009.  If Djokovic, a nine-time champion at the Australian Open, is unable to compete, Nadal's prospects of earning a record 21st grand slam trophy will increase significantly.
As the defending champion of the Australian Open, Novak Djokovic flew halfway around the world to be in Melbourne this month.
Novak Djokovic Australian Open Controversy
There had been some controversy about Djokovic's decision to play in Australia, even though the Serb had never publicly said that he was immunized.
The tournament's medical committee approved Djokovic's participation. In this case, however, a member of Djokovic's team requested a visa type that does not apply to people who have gotten medical exemptions from a vaccine.
A request for formal support of Djokovic's visa application was made to the Victorian government by Federal Border Force officers.
During the Australian Open later this month, the reigning champion will require an official work permit in order to do official duties.
Novak Djokovic Visa
Acting Sports Minister Jaala Pulford, on the other hand, tweeted: "The federal government has requested if we will assist Novak Djokovic's visa application to enter Australia.
"We will not be providing Novak Djokovic with individual visa application support to participate in the 2022 Australian Open grand slam."
Pulford who had earlier said there would be no special treatment for Djokovic added that visa approval matters a lot for the federal government.
The Minister added the Covid-19 exemption extended to Djokovic was a matter for doctors and not the federal government.
Daniil Medvedev and Alexander Zverev, who are ranked second and third in the men's rankings, respectively, behind Djokovic, are also among the favourites to win the Australian Open in Melbourne.
Nadal overcame Ricardas Berankis 6-2 7-5 on Thursday to advance to the quarterfinals of the Melbourne Summer Set, which serves as a warmup tournament for the Australian Open the following week.
It was his first singles encounter in five months as a result of a left foot ailment, and the Spaniard was also making his comeback after testing positive for Covid-19 in December.