Australia denies Novak Djokovic entry over mix-up, deports him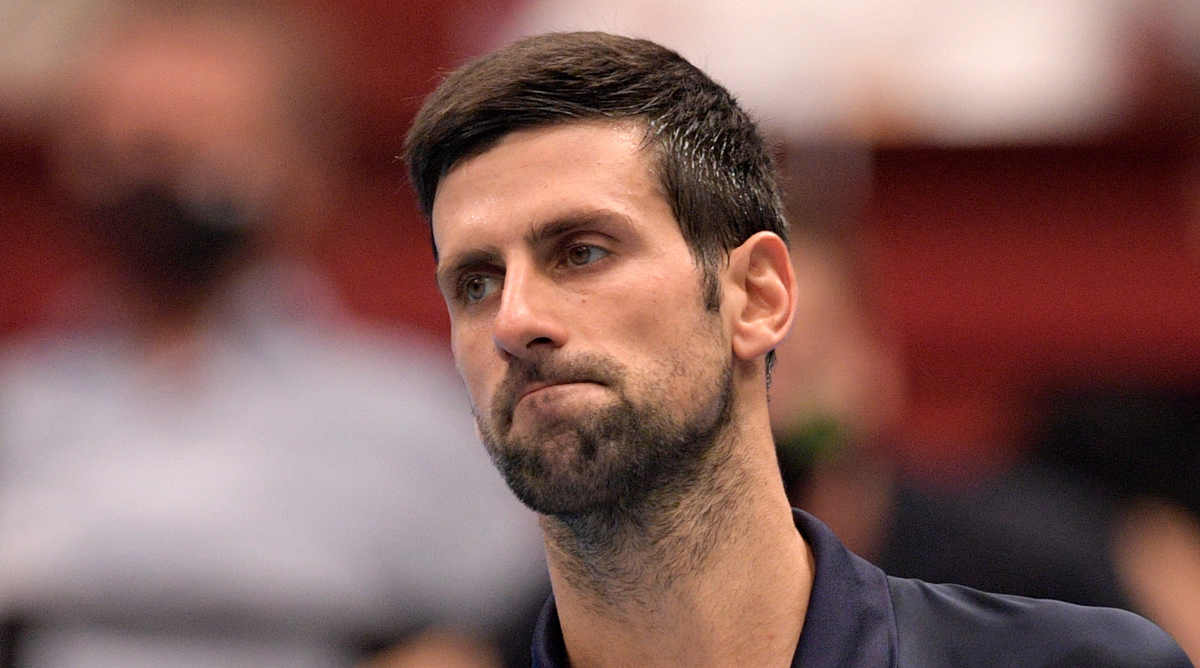 Novak Djokovic has been denied entry into Australia after a visa application mix-up and was subjected to deportation Wednesday.
The Serbian spent hours at the airport before border officials informed him that his visa went contrary to the entry rules. It is then that they informed him that he would be deported on the next outbound flight.
Novak Djokovic Deported From Australia
He was shuttled to a detention hotel run by the government awaiting deportation.
As the defending champion of the Australian Open, Novak Djokovic flew halfway around the world to be in Melbourne this month.
There had been some controversy about Djokovic's decision to play in Australia, even though the Serb had never publicly said that he was immunized.
The tournament's medical committee approved Djokovic's participation, and he will take part in the competition later this month.
In this case, however, a member of Djokovic's team requested a visa type that does not apply to people who have gotten medical exemptions from a vaccine.
A request for formal support of Djokovic's visa application was made to the Victorian government by Federal Border Force officers.
During the Australian Open later this month, the reigning champion will require an official work permit in order to do official duties.
Acting Sports Minister Jaala Pulford, on the other hand, tweeted: "The federal government has requested if we will assist Novak Djokovic's visa application to enter Australia.
"We will not be providing Novak Djokovic with individual visa application support to participate in the 2022 Australian Open grand slam."
Pulford who had earlier said there would be no special treatment for Djokovic added that visa approval matters a lot for the federal government.
The Minister added the Covid-19 exemption extended to Djokovic was a matter for doctors and not the federal government.
Australian Prime Minister Warns Novak Djokovic
On Wednesday, Australian Prime Minister Scott Morrison warned Djokovic of flying back home immediately if his evidence for a Covid-19 vaccination exemption to play at the Australian Open is not satisfactory.
In a statement, PM Morrison said that any individual seeking to enter Australia must comply with all border requirements.
"While the Victorian Government and Tennis Australia may permit a non-vaccinated player to compete in the Australian Open, it is the Commonwealth Government that will enforce our requirements at the Australian border," he stated.
He maintained that Djokovic must provide acceptable proof that he cannot be vaccinated for medical reasons. In addition, he must satisfactorily show that he can access the same travel arrangements, as fully vaccinated travellers.
For now, though, the Australian PM said all they will do is wait for the Serbian's presentation and scrutinize his evidence.
Should that evidence be insufficient, then he won't be treated any different to anyone else and he'll be 'on the next plane home'.
There should be no special rules for Novak Djokovic at all, none whatsoever, the PM added.
Covid-19 Border Standards in Australia
Karen Andrews, Minister for Home Affairs in Australia retorted that anyone who wishes to enter Australia must adhere to the country's stringent border standards.
"When it comes to the Australian Open, the Victorian Government and Tennis Australia may decide to allow a non-vaccinated player to compete, but it is the Commonwealth Government that will enforce our regulations at the Australian border," Andrews said.
WHAT ARE THE COVID-19 RULES FOR PLAYERS IN AUSTRALIA?
Fully vaccinated eligible visa holders were allowed to travel to Australia from December 15, 2021. They did not need to request a travel exemption.
Moreover, they can enter eligible states and territories without being subjected to quarantine restrictions.
However, to be eligible for the same travel arrangements as fully vaccinated travellers, an arriving passenger who is not vaccinated must produce satisfactory documentation that they are unable to be vaccinated due to medical reasons.
Australian Border Force will continue to ensure that people at the border comply with all standards.
NOVAK DJOKOVIC ANNOUNCES HE WILL BE IN AUSTRALIA
The world No.1 revealed on Tuesday that he would be travelling to Australia under an "exemption authorization'. This is despite the fact that he has not yet disclosed his immunization status on Twitter.
"Happy New Year! Wishing you all health, love & joy in every moment & may you feel love & respect towards all beings on this wonderful planet. I've spent fantastic quality time with loved ones over break & today I'm heading Down Under with an exemption permission. Let's go 2022!"
Djokovic failed in his bid to capture his 21st Grand Slam title and win the Australian Open for the tenth time.