Why King Richard movie is 2021's best sports drama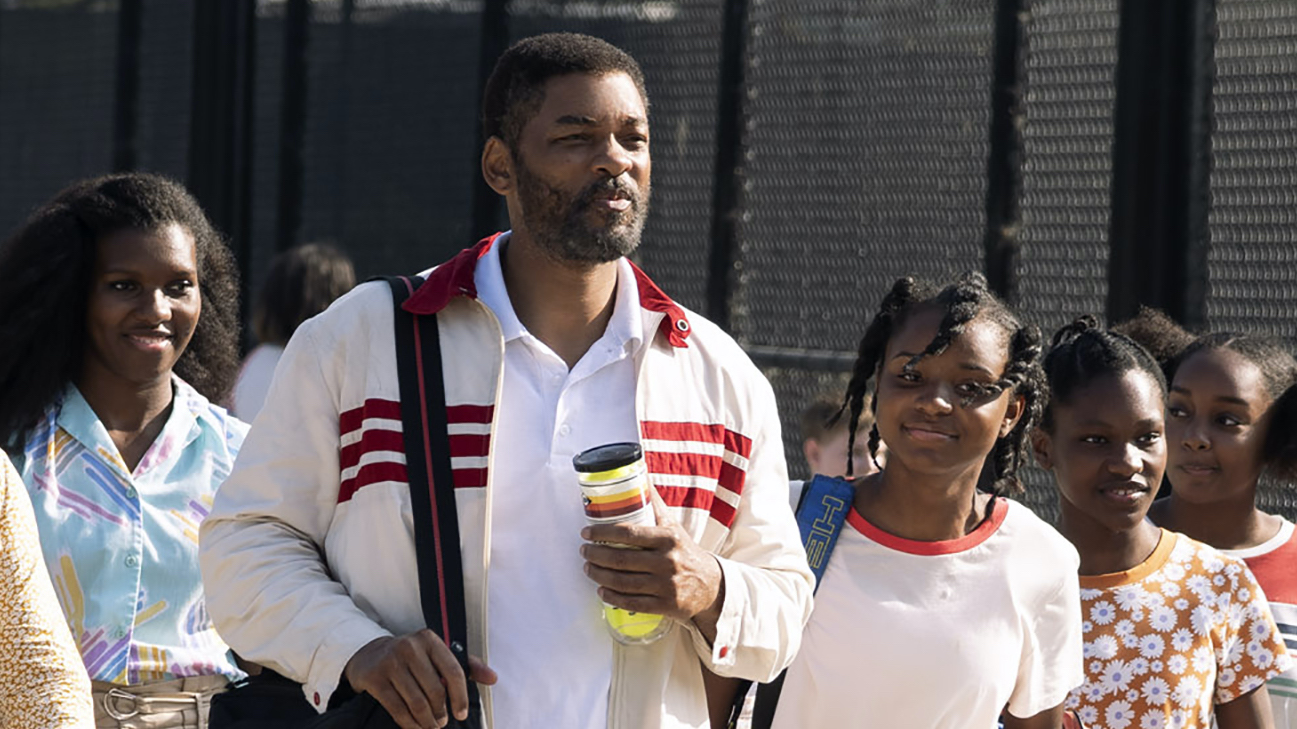 King Richard movie tops among the best sports drama of 2021. It is a re-enactment of Venus and Serena Williams childhood journey in tennis. It depicts how their father Richard Williams shaped his daughters into becoming powerful tennis icons years later.
King Richard' is a two-hour sports drama film created from a 78-page plan showing how Richard Williams shaped Venus and Serena into taking up tennis professionally.
He encourages the sisters to push harder and overcome the odds stuck against them. The film shows the making of tennis legends. The film highlights Williams' challenges and how they overcame them all.
If you haven't watched it, this article tells you everything you need to know about this entertaining film.
What is the Movie King Richard Based on?
For the first time, King Richard reveals the truth about Venus and Serena Williams' father Richard Williams, a tennis legend. When it comes to biopics, Richard is a unique choice because he's not a world-class athlete but rather the father of two world-class athletes.
Director Reinaldo Marcus Green and screenwriter Zach Baylin tell a compelling story about Williams' daughters. They justify the film's focus, determination and what seems like a touch of magic in raising his family from the squalor in Compton, California by placing his entire future in the hands of his two daughters' tennis prodigies.
Actors Will Smith and Aunjanue Ellis portray Richard Williams and Oracene "Brandy" Price, respectively, in the film, which was co-produced by Smith. Young Venus and Serena Williams, played by Saniyya Sidney and Demi Singleton, feature in King Richard.
Is the Movie King Richard a True Story?
King Richard movie is based on a true story. Richard Williams, the father of Venus and Serena Williams, is the inspiration for this movie. To anybody who would listen, Richard tells anyone who will listen that his children were born to be stars and that they have an 84-page plan to attain that objective.
Even though it's a fantastic narrative, it's almost too good to be true. Accuracy is assured by the King Richard credits' montage of real-life footage, just like in any other film that uses real-life footage to support its tale.
Because King Richard isn't a film based on a documentary, it takes significant liberties. It's also true that many of the events depicted in the film—especially those based on media clips and interviews—actually occurred.
As well as serving as producers, Venus and Serena Williams also offered their endorsement to the film, lending credence to the project. Little things like putting up handmade signs during practice and Venus's white beads in her hair for her major match against Arantxa Sanchez Vicario are featured in the film.
Even the larger details—Richard grew up in Louisiana and had run-ins with the Ku Klux Klan—are a certainty. Their father began teaching the Williams girls when they were barely 4 years old.
However, there is one small difference. While in the film Richard tennis struck him because it feature a few Black athletes. The real Richard often said he became interested in the sport after watching a women's match on TV and hearing that the winner, Romania's Virginia Ruzici, won $30k.
Why is it Called King Richard Movie?
There are a number of films in which a character is based on a person's real-life tale.
"King Richard" is a name you may not be familiar with, but it's a place where something happened.
A 2003 interview with Oprah Winfrey, Serena reveals that the Louisiana native didn't actually play tennis. But he stayed up many nights watching films to educate his daughters.
He first taught their mother then taught his daughters. Serena confessed that the events shown in the film still resonated with her today, despite the fact that the film takes place over a span of seven years in the '90s.
She says that their tennis journey is because of their father but he often goes unappreciated.
However, Smith believes that the video will serve as a reminder of Richard's contribution to his daughters' careers.
There's plenty of talk about his children wanting to be stars, but we also learn who the next-door neighbours are before we even start watching. What distinguishes them from everyone else doing what they do best (or worst) in this world.