What Roger Federer does to remain a fan favourite for 19 years?| ATP awards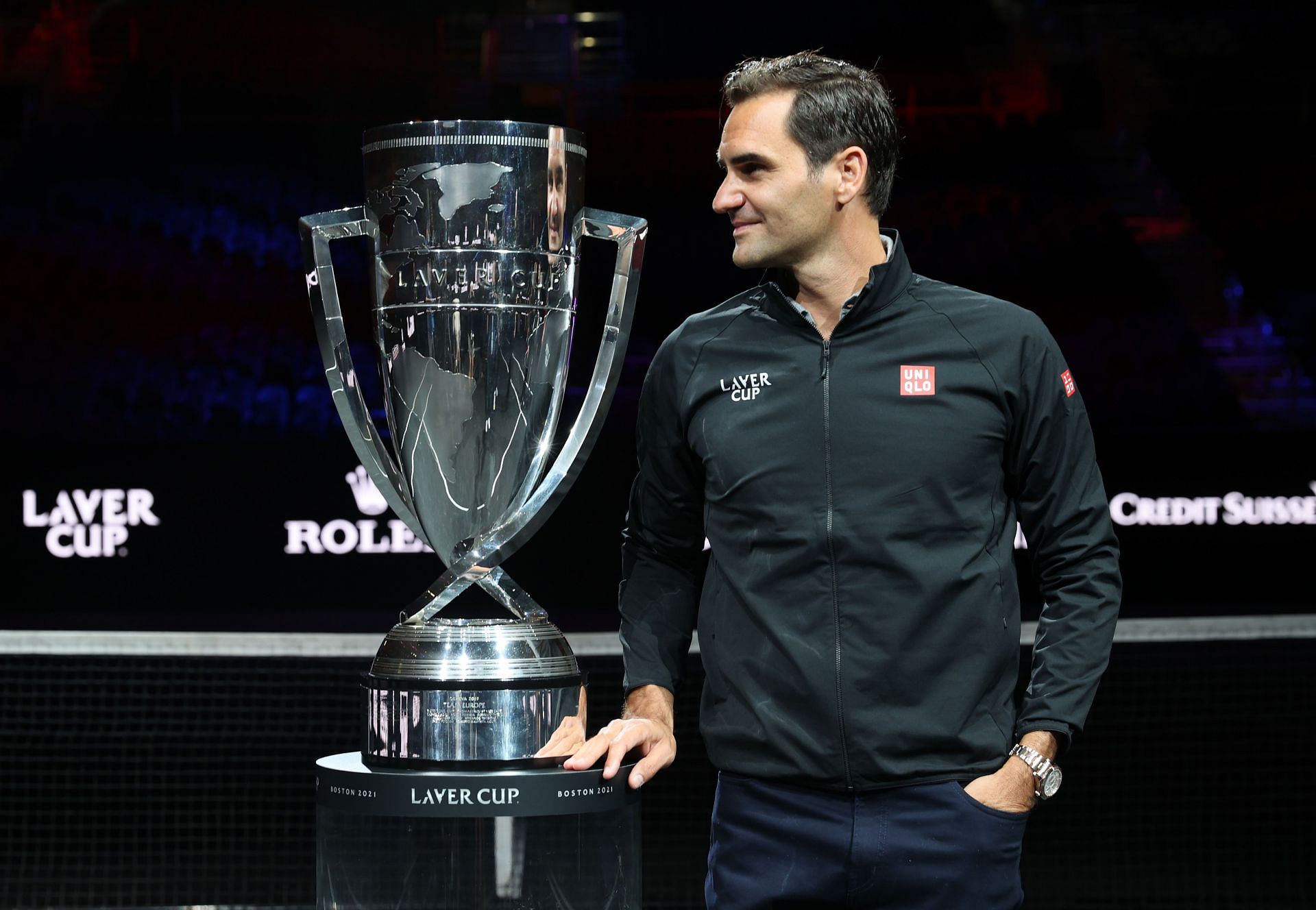 Roger Federer has won the ATP Fans' Favorite award for the 19th year in a row adding this to a series of fascinating events in his tennis career.
The 40-year-old Federer returned to the ATP Tour in Doha in March after undergoing two arthroscopic right knee surgery in 2020. He made it all the way to the quarterfinals at Wimbledon, where he once again demonstrated his love for the crowd.
Federer thanked his fans for voting him for the 19th year.
"After 18 months of rehabbing and performing behind closed doors, playing on Centre Court to a passionate crowd makes it all worth it. Thank you," he tweeted.
Hitherto, he has a record 40 ATP Awards to his name. The Stefan Edberg Sportsmanship Award has been awarded to Federer 13 times, and he has been named Comeback Player of the Year on three separate occasions (2017).
He has also won the Arthur Ashe Humanitarian Award twice and been crowned ATP No. 1 given by FedEx on five separate occasions.
For the first time, the French combination of Pierre-Hugues Herbert and Nicolas Mahut have been voted the Fans' Favourite in doubles.
The award adds to many other fetes that the 20-time Grand Slams titles champion has to his name. It adds to his undying history in South Africa last year where he pulled a crowd in hundreds on African soil.
How Roger Federer Made History in South Africa
An exhibition match between Roger Federer and Alexander Zverev in Mexico City's Plaza de Toros bullring in November 2019 drew 42,517 spectators. But it was nothing like what he had in Cape Town with Rafael Nadal.
Federer and Nadal raised the mark once again in Cape Town on Friday, July 7, 2020. In front of a record-breaking crowd of 51,954, Federer and Nadal battled it out in Cape Town Stadium as part of Match in Africa 6, setting a new world record! This was the second time in 10 years that both 20-time Grand Slam champions were facing off yet again.
The first time they played each other was in Zurich in 2010. The South African match was his first on African soil.
More than a decade later, the two legends reunited in South Africa where Federer's mother was born. Federer playing here was of sentimental value to him. It was time for him to share the love of the game with South Africans.
Cape Town Match
Since the Cape Town match, Federer and Nadal have maintained their world-record-setting performance. Federer's foundation and Bill Gates and Trevor Noah shared the court in a doubles match that was a prelude to the main event between him and Nadal.
Of course, it was all for a good cause!
Federer defeated Nadal in three sets to maintain his perfect record in the Africa Cup of Nations. He beat Nadal6-4, 3-6, 6-3 in a match that lasted for one hour and 45 minutes.
How Roger Federer Faired in Match in Africa 6
His Match in Africa 6 victory elevated his status after beating Stan Wawrinka, Andy Murray, John Isner, and Jack Sock in previous matches.
Both players had just completed the Australian Open and agreed to test their wit in South Africa.
And when it was time to get down to business, the Swiss got off to a fast start in the first set, winning 6-4 in just 38 minutes.
A volley winner at the net by Federer gave him a 1-0 lead in the second set. He followed it up with a rapid net push for a break and an early lead. Despite having a breakpoint in the eighth game, Federer held the love and took the first game.
Federer broke twice in the second set to establish a 4-1 lead. He lost a set point on the return at 5-2, then won the set 6-3 on his serve. Game nine of the third set was a nail-biter for the Swiss.
But they fought off a breakpoint to secure the deal with a half-volley winner in Cape Town. In general, 2020 was a good year for Federer but 2021 hasn't been fair to him.
What Next for Roger Federer in 2022?
With the Australian Open 2022 Grand Slam slated for January, Federer's participation remains in limbo. Federer could miss out on the 2022 Australian Open in order to make full recovery, his coach Ivan Ljubicic said in November.
Ljubicic added that the Swiss is determined to make an appearance in the court when his injury heals completely. Federer has been battling a knee injury which saw him miss the US Open 2021 in New York.