Motor Sports
The day Lewis Hamilton erroneously bashed teammate on social media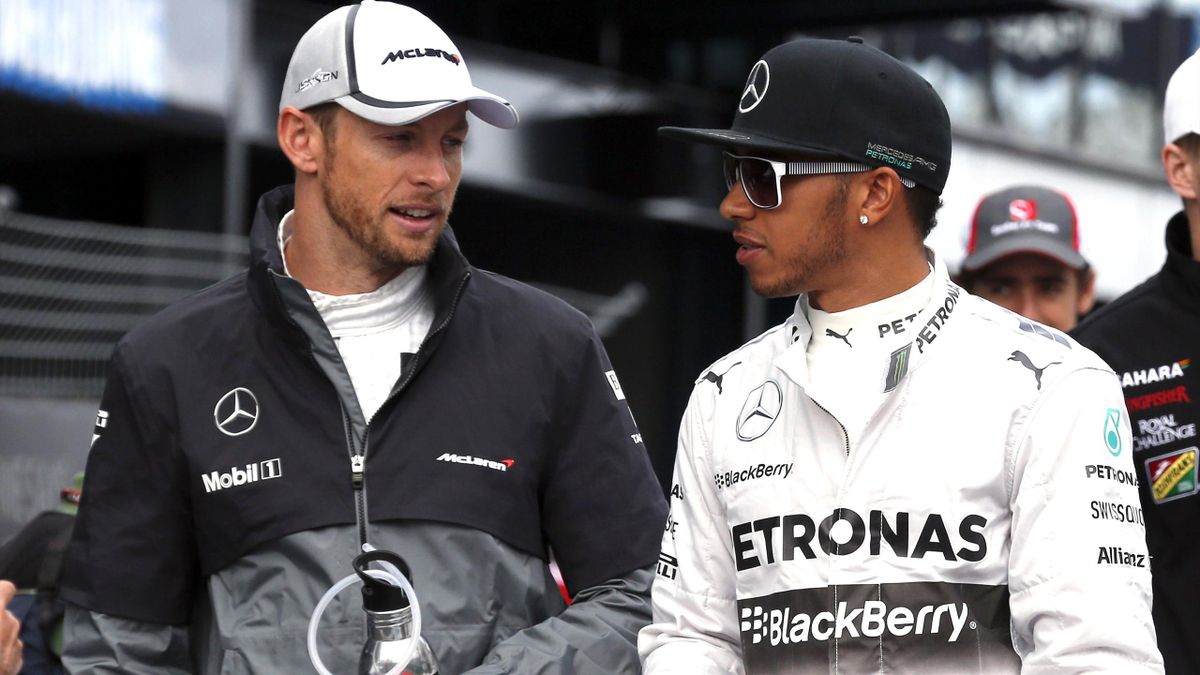 Lewis Hamilton is as good on social media as he is good of a Mercedes driver. However, he has haunting incidences on Twitter dating back to his days with McLaren and former teammate Jenson Button.
During his last season with McLaren, Hamilton turned against Button claiming that he unfollowed him on Twitter. He posted several tweets expressing how bad it was yet Button was a teammate for years.
Lewis Hamilton Roasting Jenson Button
 "Just noticed @jensonbutton unfollowed, that's a shame. After 3 years as teammates, I thought we respected one another but clearly he doesn't," The Guardian quotes one of his tweets.
However, he promised to give his best to the team saying that and acknowledging that above all, they remain to be teammates.
"Funny thing is, we are STILL teammates! All good tho, I plan on giving this team & fans all I got til I cross the finish line in Brazil!!!"
A few weeks later, the reigning Formula One champion surprised his fans after acknowledging that Button had never followed him. He did many things and apologised saying he needs to be on Twitter more.
I'm Sorry Button!
"I just have to put my hands up and say it was a mistake," Offered Hamilton. "Sometimes we do that, we say things in the heat of the moment and you don't actually mean what you say, but nothing I can do about that. I've apologised."
All this came about after Hamilton recently sent out a message to Mercedes teammate Valteri Bottas after a disappointing Qatar Grand Prix. The Finn had three issues that makes it hard for him to forget Qatar Grand Prix. First, after the qualifying race, he earned a three-place grid penalty over the infamous yellow flags.
Then, a false start shredded his hopes after a puncture even after starting on P7. He ran out of the track booking him a day at the garage as the race continued. It showed how much he has 'matured'.
Jenson Button Prediction
Button who retired in 2017 and became a pundit for Sky Sport recently spoke of Hamilton and  Red Bull driver Max Verstappen racing Supremacy.
The two top Formula 1 drivers have been on each other's neck for the season although Hamiton maintains a six-point lead. They have two more races to end the season.
Button recently said that with the neck-to-neck competition, Hamilton maintains a steady lead for the season. He said that it is hard to predict who wins the season but adding both are doing a great job…It looks like Mercedes has the upper hand at the moment."
Hamilton Leads Max Verstappen
Hamilton has 25 points while Verstappen has 19 points. This ups his hopes of clinching the eighth world Formula 1 title with only two races to go left for the season.
Despite an eight-point lead against Verstappen, Hamilton has the daunting task of winning the next two races in Saudi Arabia and Abu Dhabi. They will go down on December 5 and December 12 – then, end the season.
Verstappen Penalties
The past two races in Brazil and Qatar have worked against Verstappen with penalties and fines. The Qatar Grand Prix added to Red Bull's troubles as Verstappen was hit with a five-place grid and two points penalty.
He earned the penalty after stewards found out that he failed to slow for double waved yellow flags during the qualifying race.
Three hours before the race, stewards summoned Verstappen for failing to slow down when yellow flags popped.  FIA termed this as 'disrespectful'. Sadly, his summoning ended up in a hurting penalty.
Just before the Sunday penalty in Qatar, Verstappen was fined €50,000 by FIA for touching Hamilton's car during Brazil GP a week ago.
He was caught by CCTV cameras inspecting his car and Hamilton's car against International sporting rules. Stewards were drawn to Verstappen's actions when they saw him touching and inspecting Hamilton's rear wing. He contravened Article 2.5.1 of the FIA International Sporting Code which does not allow Formula One drivers to check, tune or repair cars.
It states that no operation, checking, tuning or repair is allowed in a secure area unless with officials' authorization. Verstappen defended himself saying it is normal to touch cars after qualifying for the sprint races.
Verstappen, however, downplayed the €50,000 fine lightly saying that stewards in Sao Paulo could have sumptuous dinner and bottles of expensive wine.