Motor Sports
Lewis Hamilton reacts after winning Brazilian Grand Prix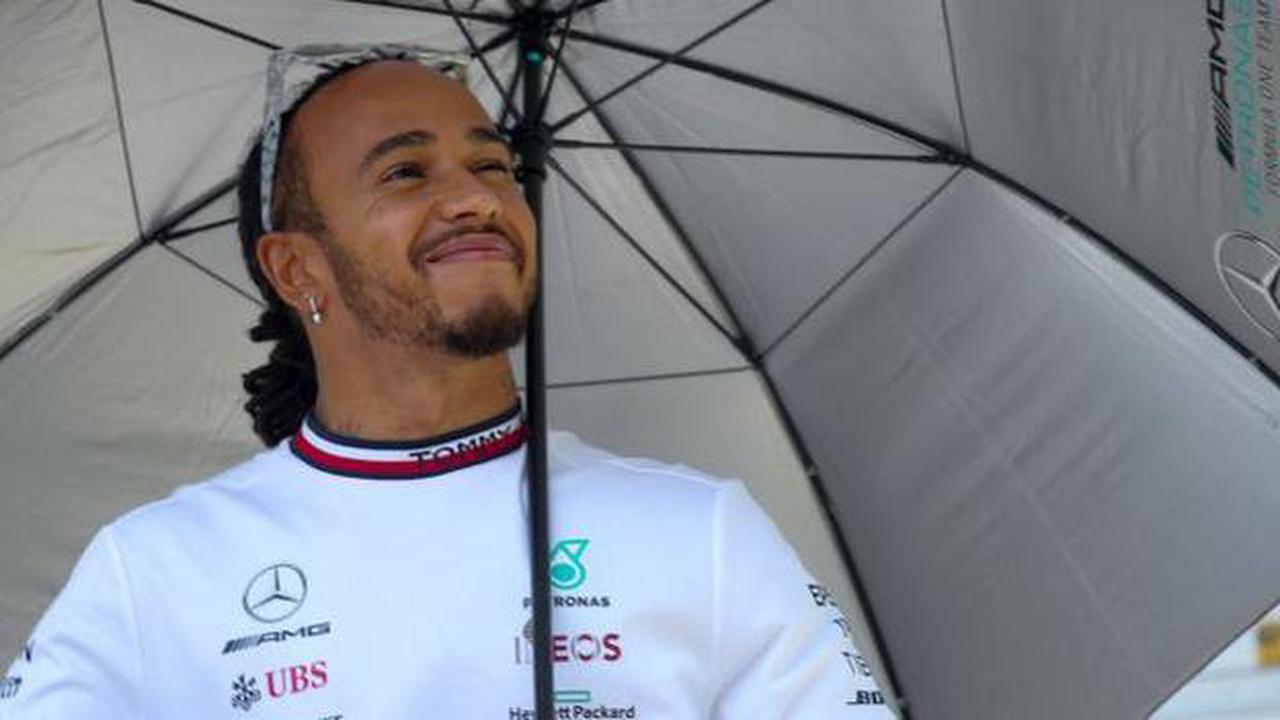 "You can do anything you put your mind to!" Lewis Hamilton says after victory in the Brazilian Grand Prix over Red Bull rival Max Verstappen.
Hamilton waited for this race with bated breath after suffering a humiliating defeat by Verstappen in Mexico Grand Prix. True to his words, Hamilton dug in hard and deep to make history in Sao Paulo.
The 36-year-old Mercedes driver started the race at 1oth after penalties but cruised past Verstappen in the last 12 laps. It was a gruelling battle as the Red Bull driver sought to extend his lead after Mexico GP victory over Hamilton.
Sunday's Brazil victory officially marks Hamilton's 101
st
win overall.
Speaking about it, Hamilton thanked his Mercedes team for being there for him and also proving that he can always achieve anything he outs to his mind.
"You can do anything you put your mind to! This weekend is proof. We fought this battle on the track and I am so proud of @mercedesamgf1 and my incredible teammate @valtteribottas who I couldn't do this without," he wrote on his socials.
"EU AMO BRASIL 🇧🇷🇧🇷🇧🇷 Because of you I had the wind at my back this race, I can feel your energy and it makes all the difference. It's not easy starting with a 25 place penalty, but ANYTHING is possible when you put your mind to it. We keep fighting, keep pushing."
Hamilton's win did not come easy as FIA penalized him over an infraction on his right-wing. It caught the stewards' attention during the Sprint qualifying race on Friday and was sanctioned on Saturday ahead of the race.
Hamilton stole the show at Interlagos circuit before his car suffered a technical hitch meaning he could be demoted to the start of the sprint.
The seven-time Formula One champion's car's right-wing assembly was impounded and held overnight.
Verstappen was not spared either as he was caught by CCTV cameras inspecting his car and Hamilton's against International sporting rules.
The Red Bull driver was slapped with a €50,000 fine after FIA interrogated CCTV footage.
Stewards were drawn to Verstappen's actions when they saw him touching and inspecting Hamilton's rear wing. He contravened Article 2.5.1 of the FIA International Sporting Code which does not allow Formula One drivers to check, tune or repair cars.
It states that no operation, checking, tuning or repair is allowed in a secure area unless with officials' authorization. Verstappen defended himself saying it is normal to touch cars after qualifying for the sprint races.
However, FIA said that parc fermé regulations do not allow this because it is a precursor to harm.
Verstappen, however, downplayed the €50,000 fine lightly saying that stewards in Sao Paulo could have sumptuous dinner and bottles of expensive wine.
"It's quite a big fine, so I hope they have a nice dinner and a lot of wine – I hope good, expensive wine, that would be nice," he said.
Speaking of his loss to Hamilton, Verstappen said he gave it all but it wasn't good enough. He, however, remains optimistic in the coming week.