Everything that happened over the weekend at Qatar Grand Prix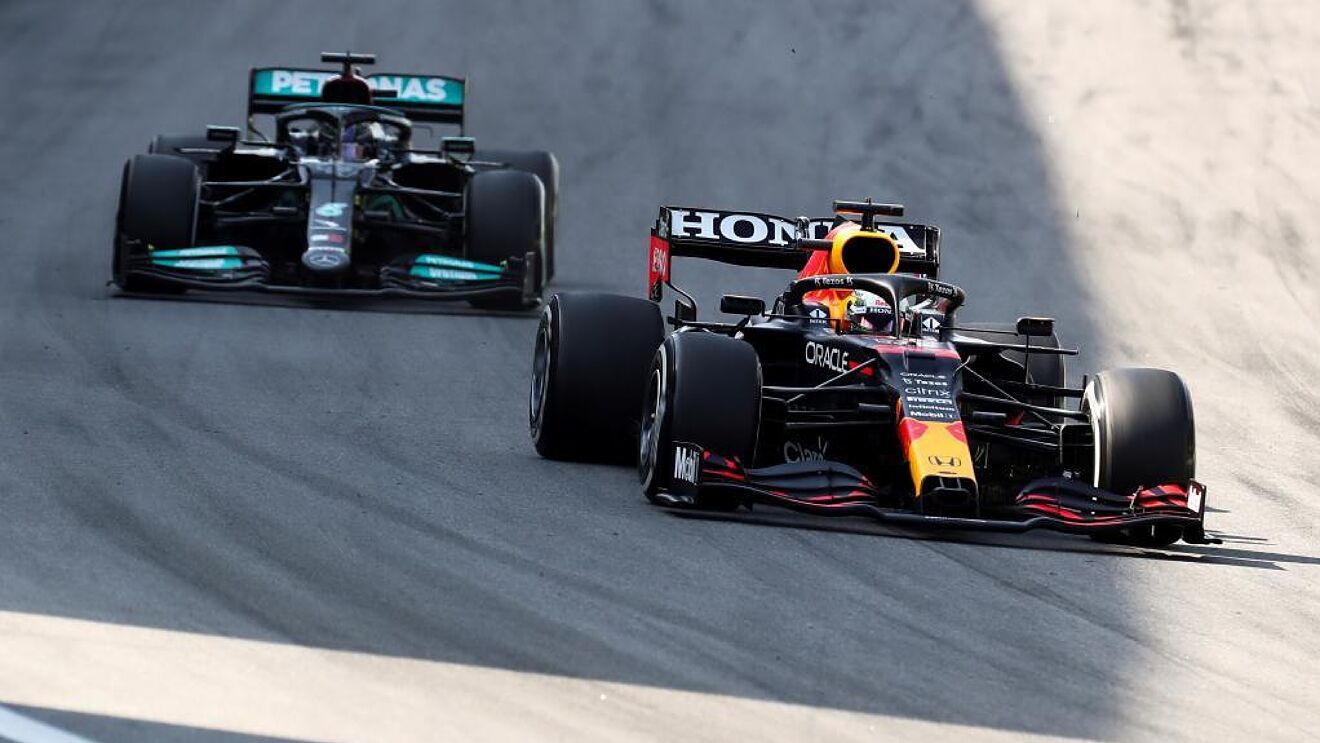 The weekend was a busy one for Formula One with major highlights before and after the Qatar Grand Prix (GP). It was a major showdown between Mercedes driver Lewis Hamilton and his Red Bull challenger Max Verstappen. But this was not all; FIA came down hard on Verstappen and Valtteri Bottas with grid penalties.
Nonetheless, it was an action-packed weekend with so much happening on the Losail Circuit. Here is a detailed highlight of the major events that went down in Qatar GP.
Lewis Hamilton Beats Max Verstappen
The British driver beat Verstappen to emerge the victor with points ahead. Hamilton has 25 points while Verstappen has 19 points. This ups his hopes of clinching the eighth world Formula 1 title with only two races to go left for the season.
From the moment he touched wheels at the Losail circuit, it was without doubt that he was all out to win at all costs. It was a fierce race with Verstappen and Hamilton dominating the circuit.
As soon as the lights went out, Verstappen had a three-position advantage with his first attack being Pierre Gasly. He was soon in lap 5 and his next pawn was Hamilton who was all set to take the P2.
But, as Verstappen went for the Mercedes driver, Bottas had a false start that saw him come eleventh. Interestingly, the Red Bull driver stunned as he edged out Fernando Alonso at P2. The Spaniard charged aggressively in a style reminiscent of his championship times.
One thing though, punctures became the order of the day and added to the intrigues of the day.
Max Verstappen Slapped with Five Place Grid
Qatar Grand Prix added to Red Bull's troubles as Verstappen was hit with a five-place grid and two points penalty. However, this was good news for Hamilton who was in the front row and did not waste any opportunity to beat his rival.
Left with no choice, the indomitable Red Bull driver started off on P7. He earned the penalty after stewards found out that he failed to slow for double waved yellow flags during the qualifying race.
Three hours before the race, stewards summoned Verstappen for failing to slow down when yellow flags popped.  FIA termed this as 'disrespectful'. Sadly, his summoning ended up in a hurting penalty.
Although he did not win the Qatar GP, Verstappen gave Hamilton a hard time in the last laps. But, Hamilton kept his foot down and remained in a strong pole position all through.
The Dutchman managed to cross the line but it was too small of a difference to dislodge Hamilton. Luck hasn't been on the Red Bull driver's side for the last two weeks.
Just before the Sunday penalty in Qatar, Verstappen was fined €50,000 by FIA for touching Hamilton's car during Brazil GP a week ago.
He was caught by CCTV cameras inspecting his car and Hamilton's car against International sporting rules.
Stewards were drawn to Verstappen's actions when they saw him touching and inspecting Hamilton's rear wing. He contravened Article 2.5.1 of the FIA International Sporting Code which does not allow Formula One drivers to check, tune or repair cars.
It states that no operation, checking, tuning or repair is allowed in a secure area unless with officials' authorization. Verstappen defended himself saying it is normal to touch cars after qualifying for the sprint races.
Verstappen, however, downplayed the €50,000 fine lightly saying that stewards in Sao Paulo could have sumptuous dinner and bottles of expensive wine.
FIA Summons Red Bull's Christian Horner
Drama surrounding Qatar GP went even higher just before the race started. FIA summoned Horner for allegedly breaching the international sporting code. The Red Bull team principal angrily reacted to stewards' double penalty for Verstappen for jumping the yellow flags.
In his statement, he referred to a Marshall as 'rogue' which is in contravention of Art 12.2.1 of the regulations. According to this Article, his statement injured Marshall's character as defined by FIA in the interest of motorsport.
Bottas Three-Place Grid Penalty
The Finn had three issues that makes it hard for him to forget Qatar Grand Prix. First, after the qualifying race, he earned a three-place grid penalty over the infamous yellow flags.
Then, a false start shredded his hopes after a puncture even after starting on P7. He ran out of the track booking him a day at the garage as the race continued.
What Next For Hamilton and Verstappen?
Despite an eight-point lead against Verstappen, Hamilton has the daunting task of winning the next two races in Saudi Arabia and Abu Dhabi. They will go down on December 5 and December 12 – then, end the season.
Hamilton is set on lifting his eighth world title but his slim lead quashes predictions at this point.