Late Tirop's husband pleads not guilty to murder charges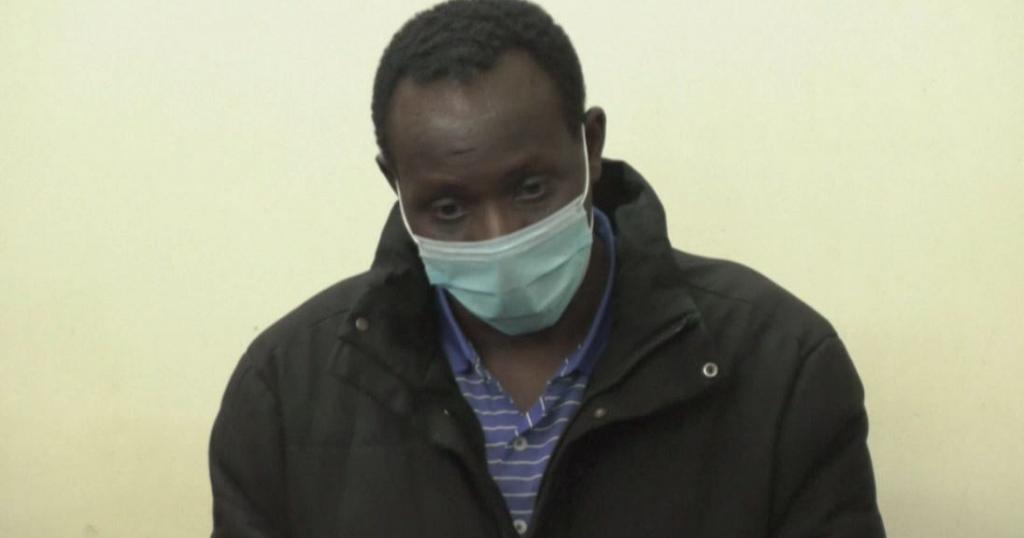 The husband to the late Kenyan Olympian Agnes Tirop, Ibrahim Rotich has pleaded not guilty to allegedly murdering the athlete last month in Iten. Rotich took plea at the Eldoret High Court on Tuesday.
Appearing before Justice Reuben Nyakundi Rotich, also known as Emmanuel in Iten, had the charges read to him in Swahili, to which he answered to 'not true'.
He had been passed fit to stand trial after undergoing a mental assessment at the Eldoret Teaching and Referral Hospital.
Rotich will be remanded for two more weeks until December 1 when his application for bail will be heard, though the defense has strongly rejected any bail favours for the accused. Judge Nyakundi says he will rule on December 1 whether or not to grant the suspect bail.
The prosecution had filed an affidavit on November 9, objecting the request to grant bail.
"We already have a pre-bail report from probation officers, the report does not favor the accused. We intend to object to an application to release him on bond," the prosecution said.
The prosecution is expected to serve the defense with the affidavit as well as all other relevant documents for them to prepare a response for December 1.
According to the charge sheet, Rotich is accused of murdering Tirop on October 13 at Rural estate in Iten town within Elgeyo Marakwet County. Preliminary findings show that the athlete who had just competed at the Olympics two months before her murder had been killed a day before her body was found in their bedroom.
According to preliminary investigations by detectives, the athletes' car had its windows smashed which indicated strife before eventually the suspect allegedly performed the heinous act.
Rotich was arrested in Chamgamwe two days after Tirop's death shook the world, as he was trying to escape. He had on his attempt to flee caused an accident before being nabbed.
In a stern statement, President Uhuru Kenyatta had directed that no stone should be left unturned to ensure the culprits of the murder are brought to book.
Tirop was laid to rest on October 23, 10 days after she died and on the exact date she would have been celebrating her 26th birthday.
Just a month before she was brutally murdered, Tirop had smashed the women-only 10km world record in Germany, coming a month after finishing fourth in the 10,000m at the Tokyo Olympic Games.
She won bronze medals at the 2017 and 2019 World Championships in the 10,000m and was widely expected to take after Hellen Obiri, who had run on the track for the final time as she moves to road racing next season.
"I had told her that she would be the one to defend my titles now. We have lost a very great and humble athlete at a young age," a dejected Obiri said during her burial.
A foundation, named Tirop's Angels has already been formed as athletes clamour together to address Gender Based Violence which they say is very rampant against athletes especially in the North Rift Region.
According to various sources, Tirop and Rotich had lived a violent marriage which was on and off and at the time of her death, she had made the decision to walk out for good.