Football
Harry Maguire sends passionate message to fans after Man United derby loss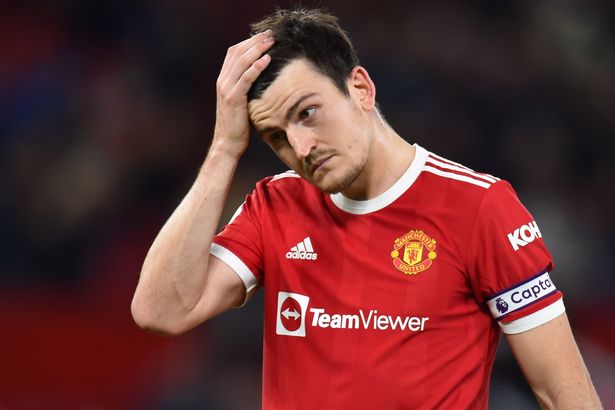 Manchester United Captain Harry Maguire has admitted that the players are going through a tough time following Saturday's derby with Manchester City.
City's Eric Bailly's first early goal saw United fall behind before a second and final goal by Bernardo Silva. Both goals came in the first half leaving United with a daunting task to break even in the second half but it was all futile.
Now, Maguire admits that the Red Devils are going through a tough period but are aware that their performance is wanting.
In a passionate message to fans, Maguire said as United players, they share frustration with fans.
However, they are doing all they can to ensure that all will end well by learning from their mistakes.
"As a group of players we are going through a tough period. We know and accept this is nowhere near good enough. We feel your frustration and disappointment, we are doing everything we can to put things right and we will put things right. Thanks for your support," Maguire wrote on his socials.
Speaking post derby, Manchester United manager Ole Gunnar Solskjaer said he is disappointed after his team's 2-0 loss to Manchester City at Old Trafford.
Ole Gunnar admitted that his team started the game on the wrong foot and were passive.
"It's very difficult to talk now. Because we started the game off badly, passive and when they get the first goal, it was always going to be a difficult game anyway, but being 1-0 down was hard," he told ManUtd.com.
He adds that despite playing against a certified great team, Red Devils game was below standard. And this is something they will have to revisit to avoid future embarrassment.
"It's disappointing, of course. It's hard to talk at the moment. We play against a good team, don't forget that, but we were nowhere near what our standards and levels can be and that's something we have to get back to. We've got to go back to being on the front foot, be more aggressive. Maybe circumstances have made us a little bit more cautious and passive."
Nonetheless, David De Gea proved his worth to Old Trafford once more by making five saves for the club.
Ole Gunnar saw all this and his own words, says that the Spaniard kept them in the game.
This was not the first time the United manager was praising the 30-year-old goalkeeper. Ole Gunnar Solskjaer praised De Gea following a clash with Villareal on September 29.
The Red Devils manager says De Gea is the "best goalkeeper" he has seen so far.
The Red Devils manager's plan is to bring back the aggression Old Trafford is known for. He says there will be "more front foot" and confidence because that lacked in Saturday's derby.
Also Ole Gunnar says that United may have to get the angles quickly and play better passes to redeem themselves. He notes that after the internationals, pressure and expectations on his players will be much more.
All Old Trafford is eyeing is getting back to where it was a while back.