Tennis
Ashleigh Barty disturbed by Naomi Osaka No.1 ranking claims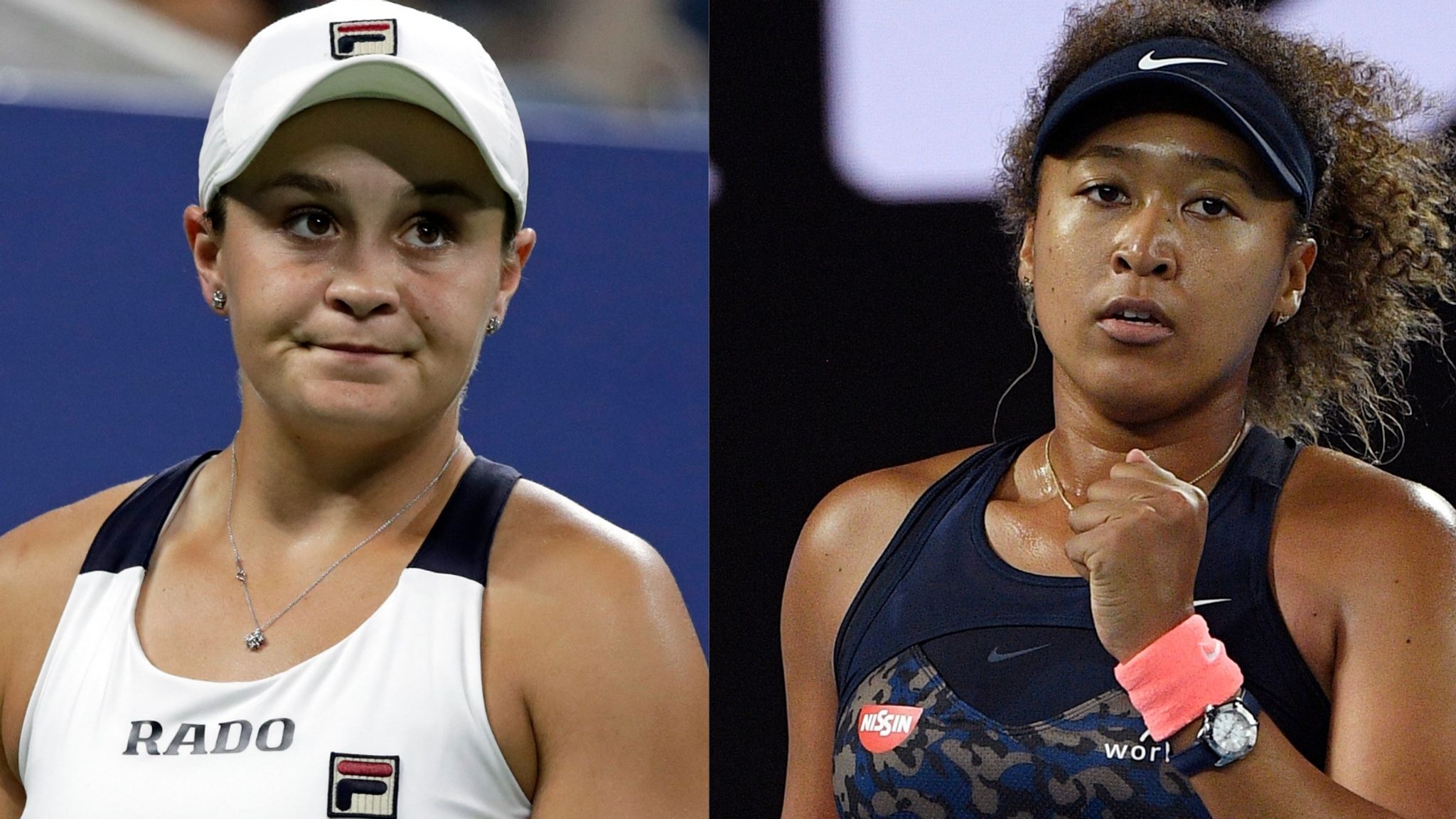 Ashleigh Barty has addressed a barrage of criticism directed at her at the beginning of the 2021 season pitting her against Naomi Osaka.
The Australian says that all the negativity she received did not worry her or throw her off balance. In addition, she says she remains was 'rattled" by assertions that Osaka deserved to be ranked No. 1.
At the 2020 US Open and the 2021 Australian Open, Osaka won back-to-back Grand Slam titles, while Barty retained her No. 1 ranking.
Under the new WTA protected ranking system, she is ranked number one. Barty has been quite steady in recent years, finishing the season as the year-end No. 1 for the third consecutive year.
"Holding the No. 1 ranking again to finish 2021 is something I am incredibly proud of after such a challenging and unusual season," Barty told Code Sports.
"To have spent so much time on the road, to have asked the people I love and admire to support me and make sacrifices, and for us to prevail is an achievement to celebrate. When I look back at the season, there were four phases critical to holding on to the top ranking.
"I felt people were questioning whether I was the rightful No. 1 given Naomi Osaka had won a couple of Grand Slams in succession. It was probably the first time I felt a little rattled and I really wanted to make a statement on the court".
Barty won the Miami Masters in March and won Wimbledon a few months later. Barty didn't play after the US Open but still finished the year as No. 1.
She says getting through that tournament – and playing so well at the end of it to defend her crown from 2019 was a pivotal moment. In addition, it was a big moment after overcoming a match point in her first-round match against qualifier Kristina Kucova.
Barty notes that after this major success, she realized how bad she wanted to be world No 1.  She further adds that it was not about the accolades. It was the realization of her determination, the competitive drive that was burning in her that made her achieve all this.
Barty's consistency in 2021 paid off handsomely. She goes to record as the most consistent player of the season. She won two WTA 1000 trophies – Miami and Cincinnati.
The Australian also won a medal at the Tokyo 2020 Olympic Games and another Grand Slam at Wimbledon.
She stayed off WTA Finals to recover from an injury she picked at the US Open.
Barty is also the second Australian singles No.1 after Australian Evonne Goolagong. She is also a top 10 player in doubles – a ranking she got after achieving a career-high ranking of No.5 in the world.
Interestingly, Barty made a decision to take a break from tennis for cricket in late 2014. She signed with Brisbane Heat for the inaugural Women's Bog Bash League season despite having no formal training in the sport.
Barty became interested in cricket after meeting with the Australian women's national team in early 2015 to discuss her experience as a professional athlete.