Tennis
Roger Federer Fined : Two instances in his career where he was fined.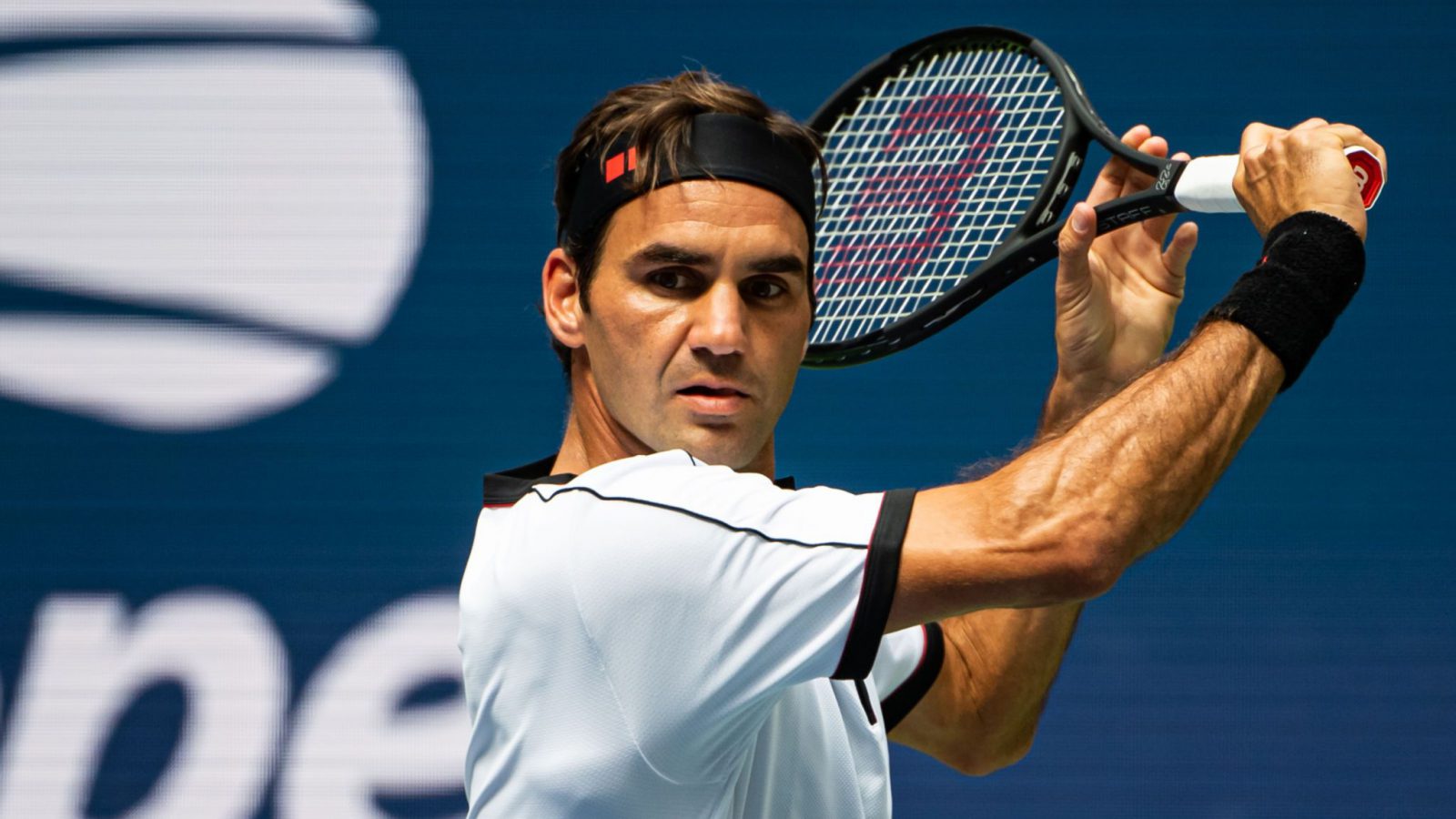 A 20-time Grand Slam champion Roger Federer fined. he was fined only twice in his tennis career and he has a vivid recollection of how it all happened.
First, it was during the historic 2009 US Open final, in which he lost for the first time in New York since 2003. The Swiss were fined for swearing at Juan Martin del Potro.
Australian Open 2020 Showdown
Then, in the third set of last year's Australian Open quarter-final against Tennys Sandgren, Roger Federer fined $3,000 for uttering an audible profanity. He defeated Tennys 6-3, 2-6, 2-6, 7-6, 6-3 in three hours and 31 minutes in one of the most exciting matches of the season.
He then progressed to the 15th semi-final in Melbourne after fending off seven match points. However, a showdown followed thereafter.
When a lineswoman reported the Swiss star to chair umpire Marijana Veljovic, she was given a code infraction and a warning. Federer won the first set before losing ground in the second, battling a groin strain. This forced him to play far below his typical level in the third set.
Eventually, he was forced to take a medical timeout outside the court.
Somehow frustrated with everything, the Swiss hurled some expletives and earned a warning from Veljovic. During the interval between two games, the 20-time Grand Slam winner spent some time talking with her.
Federer was penalized against Sandgren at the Australian Open last year. He recovered enough in set four to stay in touch and extend his chances after the painkillers kicked in.
He survived an impossible challenge and forced a decider by saving seven match points in the tenth game and at 3-6 in the tie break. With momentum on his side, the Swiss secured victory and accomplished a magnificent comeback.
This was reminiscent of what he did in Cincinnati in 2003 against world No. 114 Scott Draper.
Narrating the whole experience, world No.16 recalled that the lineswoman was multilingual. He explained that what happened had an undertone of fatigue but that was not him hurling expletives.
"She speaks mixed languages; I did not know that. Next time I got to check the lines people. Honestly, to be frustrated at one point for over," he explained.
"I do not know, 15 hours, I think it's normal. I found it a bit tough; it's not like I'm known to throw around words and whatever. It's not like the whole stadium heard it, either. But no problem, I'll accept it."
Will Federer Play in the Australian Open 2022?
Meanwhile, Federer could miss out on the 2022 Australian Open in order to make full recovery, his coach Ivan Ljubicic says. Ljubicic adds that the Swiss are determined to make an appearance in the court when his injury heals completely.
The coach also addressed questions on whether Federer was considering retiring. He says that has spoken with Federer and "I can guarantee he wants to return to playing tennis."
The coach further told Stats Perform that "When he decides to stop he will retire, but I don't think it's going to happen all of a sudden."
Knee Injury
The 40-year-old has been off action for the 2021 season due to a knee injury. His coach – a former world No.3   – said knowing Federer well, he is taking things slowly until he heals up completely.
Ljubicic added given his age, the knee injury is taking longer to heal. Federer does not want to gamble with his wellbeing though he has expressed optimism in the Australian Open.
In 2021, Federer played just 13 matches before undergoing two surgeries that left him benched. Federer played six matches in 2020 before he developed the knee problem and took a break.
Roger Federer Recovery
August this year, Federer came clean with his fans confessing that he is not getting back to the court soon as he is scheduled for more knee surgery.
This news broke the tennis world as he self-confessed that the knee issue will keep him off from the game for many months.
Federer a 20-time grand slam champion has been away from the court for a while now nursing the injury.
"I will be on crutches for many weeks and out of the game for many months," he told his fans.
However, he was optimistic that he will get better and make full recovery. The Swiss tennis star is upbeat about regaining his fitness. He said that all he wanted was to give himself a glimmer of hope to return to the tour in some shape or form.
He maintained that it is difficult to go through such surgery at his age but is hopeful all will be well.
"I am realistic, don't get me wrong. I know how difficult it is at my age to go through another surgery. I will try it. I want to be healthy, I want to be running around.
Federer joins former world No.1 Rafael Nadal who missed out on the US Open after sustaining a left foot injury in August when playing at Citi Open in Washington.
He told his fans last month that he is not sure when he will return to the court. Nadal told his fans that he has a roadmap guiding his recovery adding that he has a clear objective about it all.
Serena Williams and her sister Venus Williams also took a hiatus from tennis due to injury.