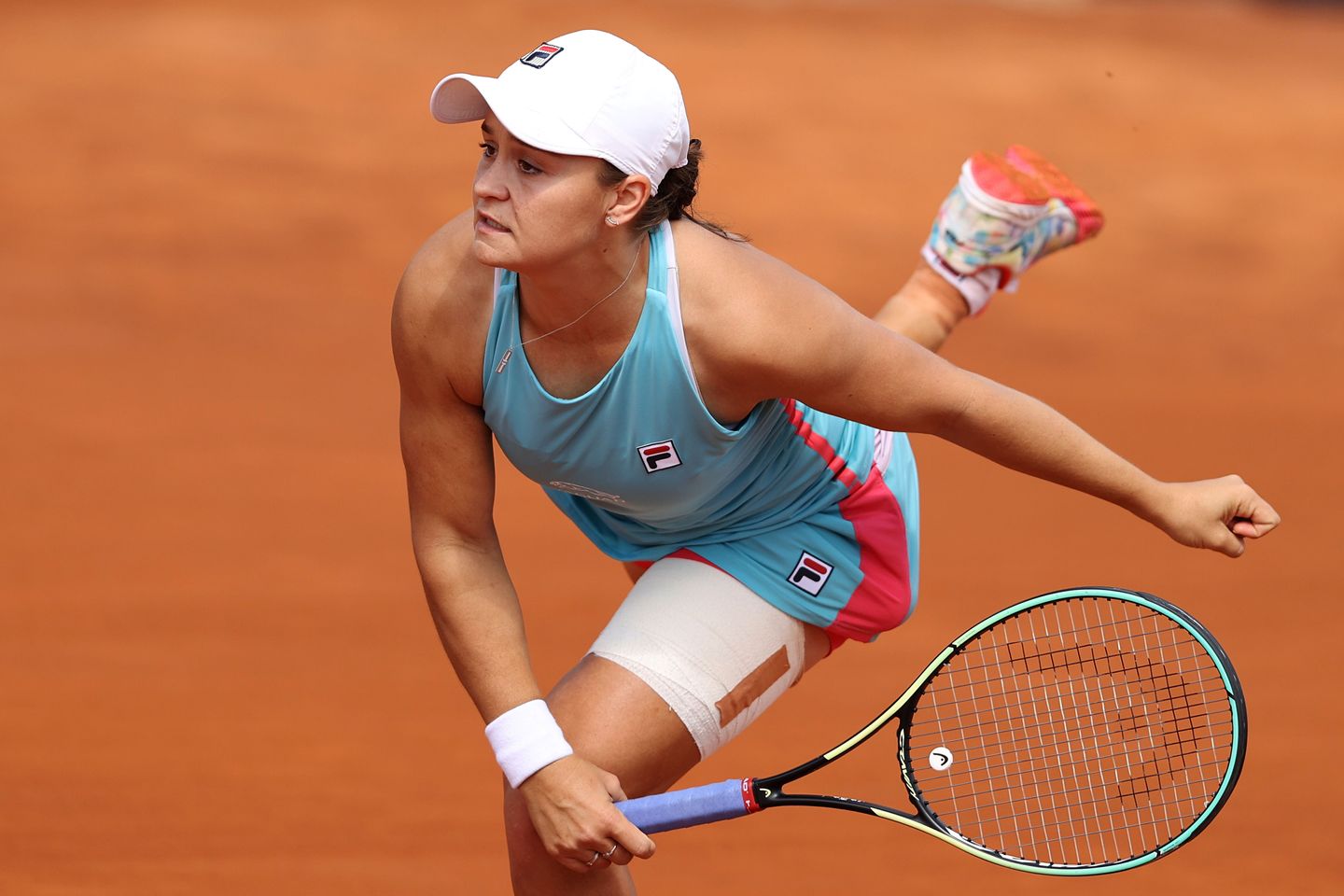 Ashleigh Barty's biography
Ashleigh Barty is an Australian professional tennis player. She is as well a former cricketer.
She was born on 24th April 1996 in Ipswich, Queensland, Australia. Her parents are Robert Barty and Josie Barty. Ashleigh also has two elder sisters named; Ali and Sara Barty.
The tennis starlet is ranked No.1 in the world in singles by the Women's Tennis Association (WTA). In addition, Barty is also the second Australian singles No.1 after Australian Evonne Goolagong.
Ashleigh has also been a top 10 player in doubles. This is after achieving a career-high ranking of No.5 in the world.
Ashleigh Barty achievements
Barty has had several achievements in her career. She has won eleven doubles titles on the WTA Tour. That is the inclusion of one Grand Slam singles title at the 2019 French Open.
She has also obtained one Grand Slam doubles title at the 2018 US Open. That was with partner Coco Vandeweghe.
Ashleigh Barty is also the reigning champion in singles at the WTA Finals. She has had a promising career, reaching a career-high ranking of No.2 in the world. She held that position after she won the girls' singles title at Wimbledon in 2011.
Late during the 2014 season, Barty made a decision to take a break from tennis. She, therefore, played cricket during that period. She signed with the Brisbane Heat for the inaugural Women's Bog Bash League season. That was despite having no formal training in the sport.
Barty became interested in potentially playing cricket after meeting with the Australian women's national team in early 2015 to discuss her experience as a professional athlete.
Ashleigh Barty made a comeback to tennis in early 2016.
She had a breakout year in singles in 2017, winning her first WTA title at the Malaysian Open and rising to No. 17 in the world despite having never been ranked inside the top 100 before her time off.
Barty serves as the National Indigenous Tennis Ambassador for Tennis Australia.
Ashleigh Barty's professional career
Barty began her professional career in April 2010. That was after she turned 14 at an International Tennis Federation (ITF) $25K event in Ipswich.
She lost her first match to Karolina Wlodarczak. Barty played in one more main draw that year in Mount Gambier, where she reached the semifinals in just her second professional tournament.
In 2013, Barty began playing primarily at the WTA Tour level. She only played in eight singles main draws in total after losing in qualifying at five tournaments.
In the 2013 Australian Open singles main draw, Ashleigh Barty was awarded another wild card. However, she lost her opening match.
Towards the end of February, she won her first two WTA Tour-level matches at the Malaysian Open against Chanel Simmonds and Zarina Diyas before her run ended in the quarterfinals.
In 2020, Barty started her season in her hometown, at Brisbane International. She however picked up a disappointing second-round loss against qualifier Jennifer Brady.
Ashleigh Barty's career was however interrupted by the Covid-19 pandemic. That was after she headed to Indian Wells, whereby the tournament was suspended due to the pandemic.
The WTA tournaments resumed in August. However, Barty decided to skip the rest of the year due to the avoidance of travelling within the pandemic. She declined to try and defend her French Open crown.
Ashleigh Barty's net worth
Every player has a personal net worth. The net worth ranges according to the height of the career and the level of prowess.
Ashleigh has a net worth of $7,366,380 as per reports. She bags most of her earnings from her tennis career.
Ashleigh Barty's salary
'Barty's on-court earnings are about $17,594,569, from singles and doubles tennis on the WTA Tour. In 2020, Forbes ranked Barty as the third-highest paid female athlete in the world. She earned $13.1 million, with $10.1 coming in tennis prize money.'
Ashleigh Barty's endorsements
Ashleigh Barty has had endorsement deals with several global brands. They include Head, FILA, Rado and luxury car brand Jaguar. She has also been endorsed by Vegemite, Banana Boat and Esmi.
Barty uses racquets manufactured by the global sports equipment brand, Head.
Ashleigh Barty's family
According to reports, Barty has been in a relationship since 2017 with a professional Australian golfer. The name of the fiancé is Garry Kissick.
Ashleigh Barty Foundation and Charity work
Barty, in collaboration with the Australian Tennis Foundation, supported Indigenous tennis programs in Australia.
That was in the year 2020.