Will 2022 Qatar World Cup be Neymar's last appearance?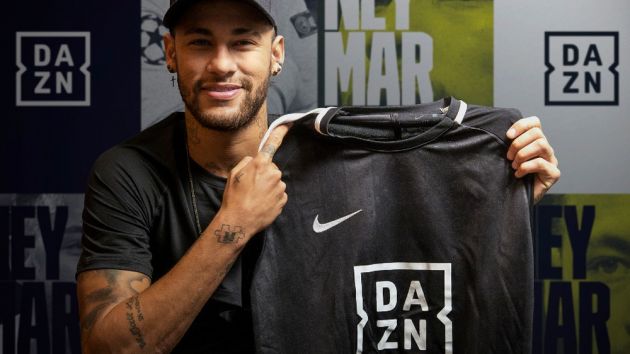 A recent pronouncement by Neymar regarding 2022 World Cup possibly being his last has left a trail of questions.
The Paris Saint-Germain (PSG) player recently said that that the FIFA World Cup in Qatar could be his last.
Neymar, a Brazilian footballer who has played for the national team for the last 11 years says his mental strength is waning.
"I think it's my last World Cup," the PSG says. He speaks in Neymar Jr and the Lion of Kings a new documentary focusing on his football career produced by DAZN.
He says that he feels at the final end of his mental strength on matters football.
"I see it as my last because I don't know if I have the strength of mind to deal with football anymore."
Nonetheless, he says that even with his mental strength wearing off, his focus for Brazil winning remains sharp.
"So I'll do anything to turn up well, do everything to win with my country, to realize my greatest dream since I was little. And I hope I can do it."
The Ligue 1 forward is one of the greatest footballers of his time. At just 29, he is the second-highest scorer in Brazil's history after the legendary Pelé.
The former Real Madrid player gallantly featured in three World Cups – 2010, 2014, and 2018.
In 2014 World Cup, Brazil was edged out in the semifinals. It lost 7-1 to Germany and they weren't so lucky in the 2018 World Cup.
Belgium thrust them out of the cup at the quarter-finals in a resounding 2-1 defeat.
Currently, Brazil sits tight and on top of their group in South America with 28 points. They are the highest after 10 games pushing them closer to the World Cup.
Neymar has featured prominently in the World Cup qualifying matches. He scored against Peru in September.
Brazil remains on top of the group – six points ahead of Argentina despite a 0-0 draw with Colombia in their recent match.
A win for Brazil would add to the five World Cup victories in its history.
The big question the fans are asking following the announcement is, is Neymar's love for football dying?
While it is hypothetical in answering it in the affirmative or negate, it is true that Neymar is under pressure.
For five-time World Cup champions, another clinching another win – sort of defending the title – is the prize.
However, the Brazilian golden boy is under incessant pressure by his countrymen to clinch the win. This is despite the fact that he is one of the 11 players expected to do the magic in the pitch.
Again, while public pressure is insanely unrealistic, Neymar carries the hopes of Brazil's football.
So, fans are not just content with going back to the stadium and cheering the 11-man squad. They expect many goals and some sort of style by the player – all of which are evidently a wild goose chase.
And, these expectations seem to be taking a toll on Neymar.
Brazil Coach Tite while speaking after the faceoff with Columbia affirmed that these expectations are draining Neymar.
"Maybe he's expected to do exceptional things all the time and make a difference all the time," Tite said.
Manchester United midfielder Fred hopes that Neymar can stick around longer because he is an exceptional player too.
"He's an exceptional player because he produces exceptional moments, but not all the time. He's a different player, we know that.
"We want him to stay in the team for a long time, because of his football ability and what a great player he is. We will fight so he stays with us for many years yet."
Neymar Criticism At PSG Heightens
Even as the Brazilian forward considers hanging his boots, his stay at PSG is not rosy at all.
With a few past matches, Neymar has turned out to be a sour taste for PSG fans. And this has come with a fair share of criticism that soared after Sunday's Le Classique clash.
So bad was it that manager Mauricio Pochettino replaced the Brazilian forward in the 83rd minute. Georginio Wijnaldum played the rest of the game just to calm the waters.
In fact, the criticism saw him labelled a 'ghost' – a label further propelled by his falling numbers for the season so far. However, Pochettino insisted that Neymar's game against Marseille was points-on.
"I'm happy with the game he played," Pochettino said. "He put in a great effort for the team