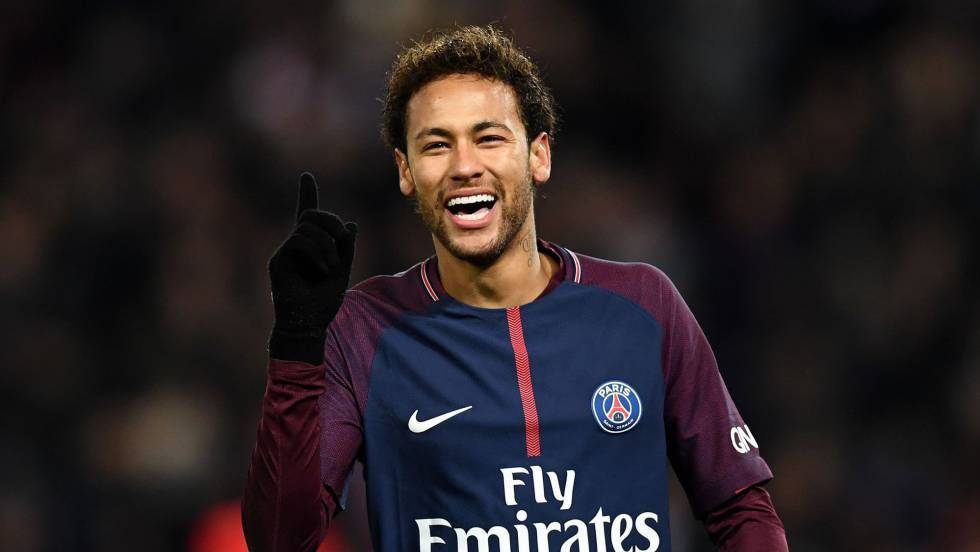 Neymar is one of the elite footballers that has achieved what probably most football stars have achieved in their footballing careers. From club awards to international caps and titles to individual accolades and records, Neymar has amassed to footballing heights as a teenager to his prime levels.
[table id=4 /]
He is not only known for his footballing skills and prowess on the pitch but his popularity and fame have earned him financial status. As it stands, Neymar has a net worth of $185 million. Much of the financial success can be traced back to his time in Santos, where he began his football career to FC Barcelona where he showcased his talent to the world. Currently playing at Paris Saint Germain (PSG), it is not a shocker he is one of the highest-paid players in the world.
La Liga giants Barcelona sold their star to the French champions PSG for a jaw-dropping  $275 million, the highest ever transfer record in football club history in 2017. The Brazilian was determined to write history in France after a splendid time in La Liga. It was not a smooth transition in Ligue 1 as he struggled to find the form and fitness that he 'manifested' at Camp Nou. However, a lucrative offer from PSG was too good to turn down.
Neymar da Silva Santos Junior is a professional footballer, one of the most skilled on the planet born on February 5, 1992, in Mogi das Cruzes, Brazil. Neymar Junior's passion for football was highly influenced by his father, Neymar Santos Sr., who was a football player as well. From a tender age, he enhanced his skills by combining street football and futsal. His twinkle toes, agility, pace and dribbling prowess are the very reasons he is where he is.
Just like most Brazilian superstars' stories, Neymar had to work hard on his football gift to salvage his family. The youth side of Portuguesa Santista recruited a talented Neymar in 2003 after moving to Sao Vicente. This was a stepping stone for him to a glorious career as Santos FC signed him a year later.
He already started making a name for himself and was raking good salary to stabilize himself and his family financially. He also got sponsorship deals and he started making $125k at the age of 17.
Neymar Net Worth | Football Career: Salary, Contracts, & Transfer market
Neymar at the prime of his football career and age is in the list of highest-paid footballers alongside former Barcelona teammate Lionel Messi and Juventus forward Cristiano Ronaldo.
Before his dream move to Camp Nou, Real Madrid were determined to bringing Neymar to Santiago Bernabeu. It was always a tussle between two of the greatest clubs in football history but Neymar fancied to play alongside Messi. With Luis Suarez, the three forwards earned the name MSN (Messi, Suarez and Neymar) to battle the Galacticos' BBC of Bale, Benzema and Cristiano.
However, during his tenure with the Catalans, Neymar played in the shadow of Argentine Messi and his move to Paris, many believed was to prove he can be better than Leo. He had won a number of accolades with Barca and his value grew tremendously. Nevertheless, PSG was ready to splash $275 million for the right-footed winger.
By last year, Neymar had amassed to around $185 million and his value seems to continue shooting as he looks to spend more years in Paris. It is a quantum leap to a player who was just earning $20.4 million a year in Santos FC a decade ago.
After signing for the Blaugrana in 2013, Barcelona slapped €222 million on him to put off any suitable buyers. Only PSG had the kind of money to buy him out and signed him on a five-year contract worth  $350 million.  He recorded a career-high transfer market value of €180 million, and as of 2020, Neymar is worth €160 million.
Neymar Net Worth | Lifestyle, Cars, & Houses
In 2012, Neymar bought a triplex for  $750k and a mansion in the region of  $2 million. He also owns an apartment worth  $150k. In 2016, he purchased a house in Portobelo's luxurious community.
At the comfort of his garage, he has a $500k Porsche Panamera Turbo, $67k Volkswagen Targa, Ferrari 458 Italia, Audi Q7, and Audi R8 Spyder just to mention a few. He also has a private yacht and private jet at his disposal.
Neymar Net Worth | Endorsements, Investments
It is estimated that Neymar makes  $17 million from endorsements. He has sponsorship deals with Nike, Red Bull, Gillette, McDonald's, and Beats by Dr. Dre. During his playing days at Santos FC, Neymar would pocket $4 million annually from endorsements. With his popularity at Barcelona and PSG, he would pocket $90 million.