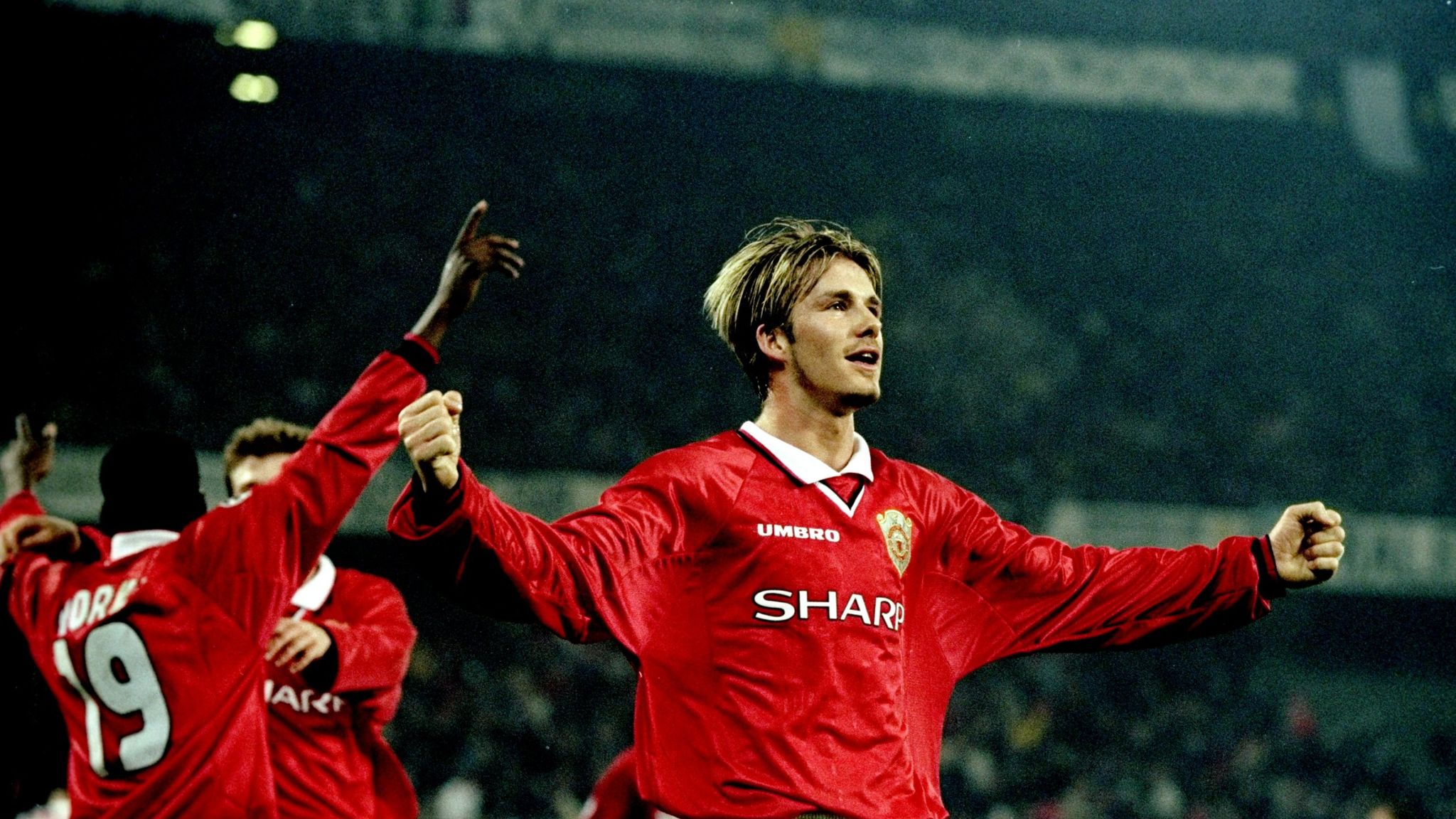 David Beckham bid farewell to Manchester United and embarked on a new chapter with Real Madrid 20 years ago
It wasn't the best of moments and the memories of it remain in his mind
He was forced out by Sir Alex Ferguson 
Twenty years ago, David Beckham bid farewell to Manchester United and embarked on a new chapter with Real Madrid, a reality he blames Sir Alex Ferguson on.
Today, the global football icon reflects on that pivotal moment in his life, revealing a lingering heartbreak that has persisted despite his remarkable success and extravagant lifestyle.
Born in London, Beckham found his second home in Manchester when he joined the city's renowned football club in 1991, leaving behind Tottenham's youth program.
He quickly became an integral part of the celebrated Class of '92, a group of talented players nurtured by the likes of Sir Alex Ferguson and Eric Harrison.
Alongside Gary Neville, Ryan Giggs, Paul Scholes, and others, Beckham thrived at Old Trafford, firmly believing that he had found his footballing forever home.
However, tensions began to simmer as Beckham's global popularity skyrocketed, and it became apparent that Manchester could not contain the personalities of both Ferguson and Golden Balls.
The final breaking point came in the form of a notorious dressing room incident involving a boot kick. Subsequently, Beckham made the high-profile move to Real Madrid, leaving his beloved United behind.
Recently, during a heartfelt address at St Johns Wood United Synagogue in north London, Beckham confessed his enduring love for United and the pain he experienced in the years that followed his departure.
He revealed that he couldn't even bear to watch his boyhood club on television for three years after leaving, as the emotional attachment was too overwhelming.
Beckham's exit didn't impede Manchester United's success. Under Ferguson's guidance, the Red Devils enjoyed a period of tremendous achievements, securing numerous English top-flight titles and clinching a second Champions League trophy in 2008.
In the meantime, Beckham flourished in the Spanish capital, winning LaLiga and the Spanish Cup with Real Madrid before embarking on further adventures with LA Galaxy, AC Milan, and Paris Saint-Germain.
Throughout his career, Beckham continued to shine as the captain of the England national team, amassing an impressive 115 appearances before retiring from international duty in 2009.
Although he achieved remarkable milestones beyond his United days, he couldn't help but feel a sense of incompleteness, as his dream of starting and ending his career with the club had been shattered.
Years later, Beckham managed to salvage his relationship with Ferguson, putting aside their differences. Yet, the fairytale he had envisioned at Manchester United had been cut short, and he had to come to terms with the fact that he would never don the famous red number seven jersey again.
Despite the heartache, Beckham's legacy has continued to grow. Today, he is the proud owner of Inter Miami, a Major League Soccer team. His journey serves as a testament to his unwavering passion and dedication to the sport.
And while he may carry regrets about his premature departure from Manchester United, Beckham's impact on the world of football and his place among the elite remains unquestionable.