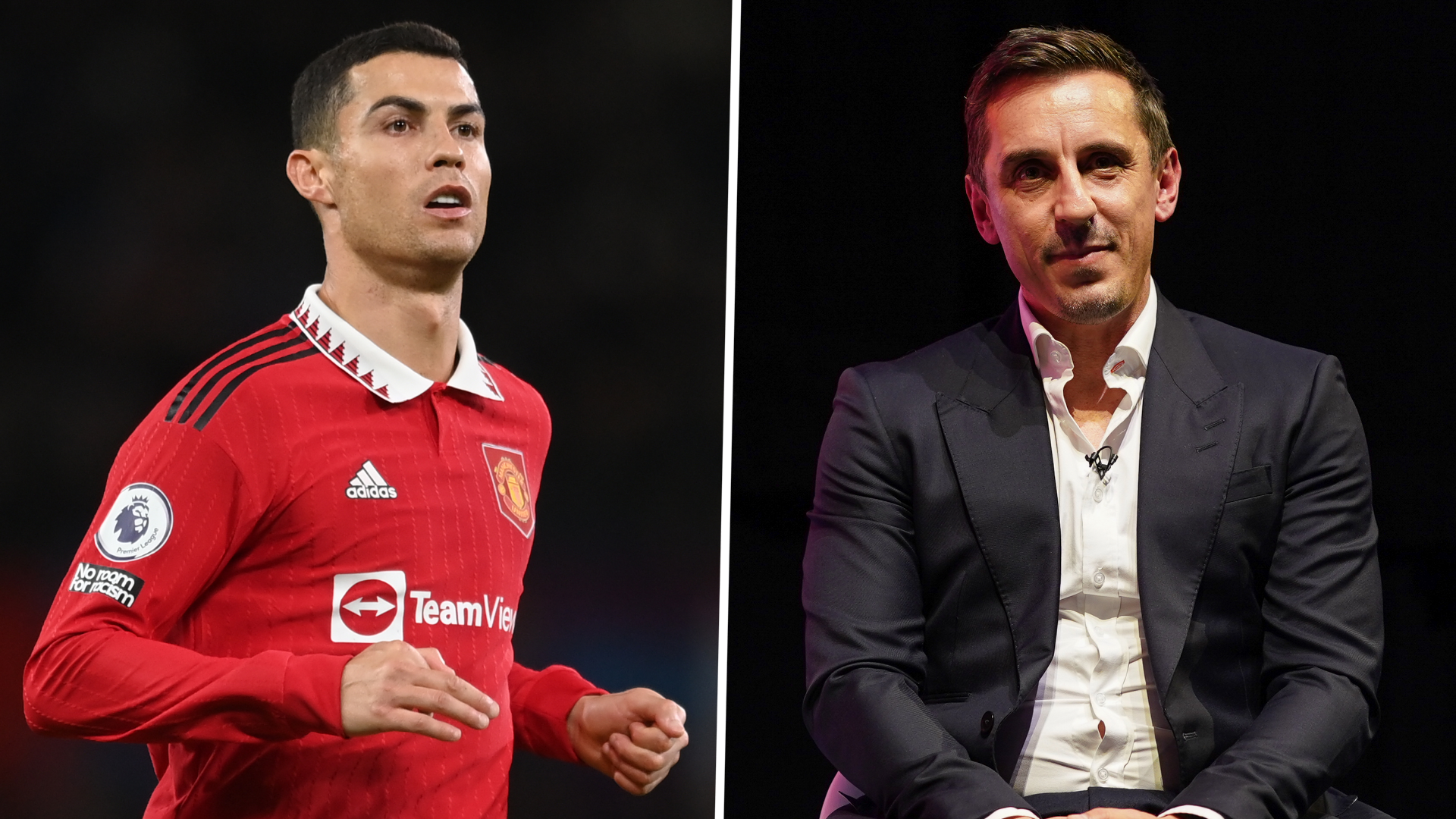 Cristiano Ronaldo claims Gary Neville criticises him in order to gain more followers
Neville played with Ronaldo at United back in the day
He says there will never be a time that they have dinner together
Cristiano Ronaldo claims Gary Neville criticises him in order to gain more followers, adding that the football analyst at SkySports is not his friend.
In a fiery Talk TV interview with Piers Morgan on Sunday night, the Portuguese superstar slammed his old Man United teammate, declaring they are never having dinner together.
At the end of October, Ronaldo blanked Neville live on television by ignoring the former Red Devils captain as he warmed up before a game against West Ham.
The match took place a few days after Ronaldo was left off the team to face Chelsea because he resisted the substitution bench against Tottenham Hotspurs.
After the Chelsea game, Neville — who shared a dressing room with Ronaldo for seven years — said that they know Ronaldo and love him. He added that he must accept he is now a star and leave United.
In response, he said that taking criticism from former team members who only have one point of view is simple. Then, he said that Neville must criticise to be more famous on TV, and it's an easy job.
For CR7, it is difficult to witness other dressing-room companions criticize their teammates, current or former, in that manner. Being the most followed footballer in the world, Ronaldo feels his critics are smart enough to use his name to get more followers.
Such is Neville, who the Portugal international feels is deliberately 'befriending' him while on TV to get more likes.
Jamie Carragher, a coworker at Sky Sports, made fun of Neville in a tweet when Ronaldo ignored him at Old Trafford but greeted Louis Saha and Jamie Redknapp.
Since his return to Old Trafford in September of last year, Ronaldo, 37, has singled out another ex-United teammate, Wayne Rooney, for making repeated disparaging remarks about him.
Despite Rooney and his kids having play dates with Ronaldo's kids at his house, he acknowledged that he was "surprised" by Rooney's criticism since he returned to United last September.
"It was one year ago, or six months ago. We're here in my house, he picked up his kids here, and he invited (12-year-old son) Cristiano to go to his house to play football.
"I really don't understand people like that. Or if they want to be on the cover of the paper in the news or they want new jobs or whatever."
Rooney criticized Ronaldo following his refusal to play as a substitute during a match with Tottenham in October. He later left the pitch in the 89th minute.
The DC United manager told Talksport that Cristiano needs to focus on his job and be prepared to play when the Ten Hag asks.  His refusal, according to Rooney, always brings unwelcome attention to him.
Nonetheless, Ronaldo does not consider Rooney and Neville friends, adding that having dinner together is a pipe dream.
The Manchester forward also feels that Old Trafford owners, the Glazers Family, are doing the club a lot of disservice.