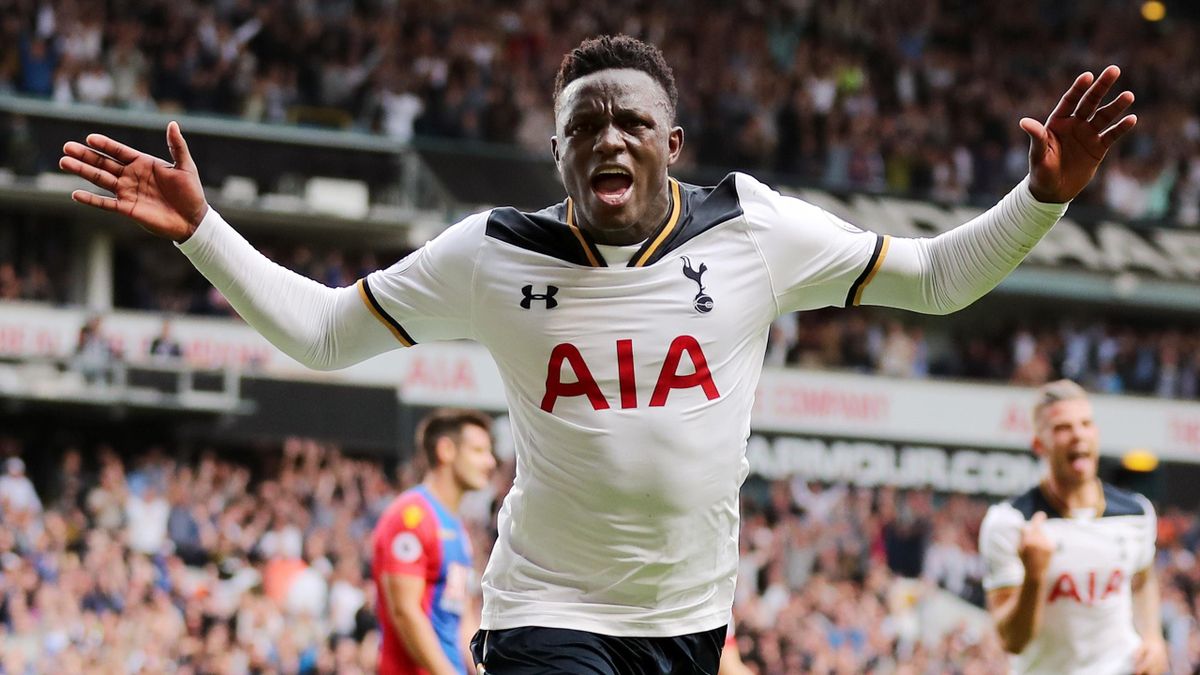 Wanyama cites his worst moments in football to being in North London
Tottenham allegedly frustrated him
Thierry Henry saved him
A fallout with North London-based English Premier League club Tottenham Hotspur cost Kenyan international footballer Victor Wanyama $3.3 million annual salary (Sh436 miillion).
He said that the club's leadership had irritated him. The Kenyan star said that the management staff of his former club blocked his attempt to get back into the team after suffering significant knee injuries in 2017 and 2018.
Luckily, Thierry Henry's Montreal Impact team based in Canada came to his rescue after leaving Tottenham.  Wanyama signed with the EPL club in 2016, and during his time there, he scored seven goals in 97 games.
He had won two Scottish Premier League championships while playing for Celtic FC and was a member of the team that advanced to the UEFA Champions League final.
TOTTENHAM HOTSPURS FRUSRATION
The midfielder in a recent interview with Madgoat TV said that he maintained his health despite missing a significant number of games and kept waiting for his time to play again for the first squad at Tottenham.
But this never happened and it left him with more questions than answers.
"It was very frustrating for me because I just couldn't seem to get the playing time I craved. I love football and sitting on the bench for an extended period of time can get to you," he narrated.
The arrival of Jose Mourinho in 2019 as the club's head coach gave him a ray of hope only to realise later that his goose was cooked.
JOSE MOURINHO'S ARRIVAL DIDN'T SOLVE ANYTHING
Wanyama recalls his first encounter with Mourinho as an encouraging one because he [Mourinho] wondered why he wasn't playing despite being a good player. He even told Wanyama that he was cognizant of his prowess on the pitch.
Mourinho asked him to continue training which he did with the hope of making it the first squad. Sadly, this never happened and it pushed his frustration a notch higher because he realized that they totally ignored him.
Wanyama would later learn that the club was trying to sell him. This information came from outside sources and it made him angry which marked the start of his strained relationship with Tottenham.
Mourinho would tell him something totally different from what the club's top brass was telling him. While several clubs came expressed interest and bid for him, the club's honchos purportedly frustrated negotiations by making irrational demands and quoting high figures. Daniel Philip Levy, a British businessman who acts as chairman, is in charge of Tottenham Hotspur. He has been in this position since 2001, making him the Premier League chairman with the longest tenure.
All this time, Wanyama couldn't understand why this was happening; why he couldn't play and not be allowed to move to another club
It was during this period that I decided to head to the club's boss in person to demand that they let me leave. That's when he bit the bullet and decided to leave the club.
"I was at a point where I was losing my passion day by day and I needed to do something about it, fast. I told the club's boss that I had given my all to the club but that I needed to be playing football regularly," he says.
VICTOR WANYAMA RESCUE BY THIERRY HENRY
Thierry Henry, a former Arsenal striker came to Wanyama's rescue and signed him up for Montreal Impact on March 3, 2020, despite the Tottenham Hotspurs stonewalling intrigues.
During their first meeting, Henry advised Wanyama to rediscover my love for football and ignore anything else that came his way. It is then that Thierry Henry informed him that he wanted him [Wanyama] to join his club in Montreal and a conversation around this followed.
He never thought twice about this offer. He agreed and considered it a streak of luck since he always admired Henry during his days with Arsenal.
Wanyama made his professional debut for Montreal on March 11, 2020, at Stade Olympique during the first leg of the CONCACAF Champions League quarterfinal. Looking back, he is grateful to Thierry Henry for picking him up when he had lost all hope in life and in his football career.
He understands why Henry asked him to rediscover his love for the game after leaving Tottenham.