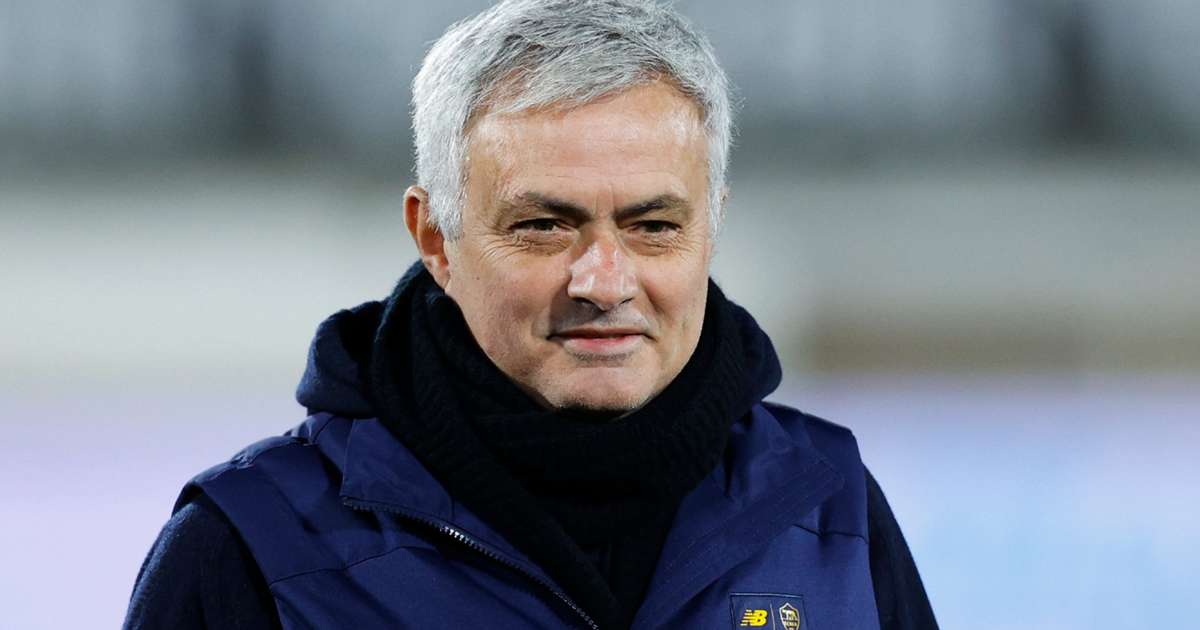 Legendary football manager Jose Mourinho is celebrating his 6oth birthday today
Mourinho famously known as 'The Special One' has won a lot of trophies as a football manager
The current Roma boss has had some exciting memories in his career and SportsLeo takes a look 
At Chelsea in 2004, Jose Mourinho got his foot in the door early.
"We have top players and, sorry if I'm arrogant, we have a top manager," said the Portuguese in his first press conference at the Premier League club, not long after he had led Porto to Champions League glory.
"Please don't call me arrogant, but I'm a European champion, and I think I'm a special one."
Beautifully devilish, with a cunning appeal and inherent confidence. Men wished they were him. Women want, well, you get the idea. Mourinho not only talked the talk but also walked the walk, taking home the Premier League and EFL Cup in his debut campaign.
When they won their first domestic championship in 50 years, Chelsea also set new records for the most points (95) and fewest goals conceded in a Premier League season (15).
It's undeniable that Mourinho was "The Special One" and that this is his most well-known utterance.
But there are plenty of others. To celebrate his 60th birthday, here are some classic Mourinho moments.
Announcing himself in England
Mourinho's Porto needed a goal at Old Trafford in the final seconds of a 2003–04 Champions League last-16 match. "If we don't score, we are out, if we score, we are in, these are the details of the knock-out," Mourinho told UEFA in 2015 when reflecting on that night in March 2004.
Costinha was there to slam home and quiet the fans after Benni McCarthy saw Tim Howard parry a long-range free-kick. Mourinho jumped off the bench and cantered down the sideline with his arms raised as his teammates ran towards one of the corners to celebrate. He had begun to descend the tunnel by full-time.
"We were in the dressing room, and it didn't look like it was the last 16, it was like it was the quarter-finals," Mourinho recalled. "Then someone knocks on the door, and it was Sir Alex [Ferguson] and Gary Neville, the captain, and they told us congratulations, you deserved it, enjoy it and good luck.
"It was something that in Portuguese culture we are not used to, but it's something I kept and during my career I did it a few times, when some opponent did something magnificent against my team. I kept something from big people, that can make others feel special.
Arsene Wenger wars
During his debut season in the Premier League, Mourinho had a heated rivalry with Arsene Wenger and even suggested the Arsenal manager might be a voyeur.
"There are some guys who have this big telescope to see what happens in other families. He must be one of them," Mourinho said.
You could be excused for assuming that "parking the bus" has been a well-known phrase in British football slang for a very long time. But Mourinho was the one who first used it, when Tottenham held his Chelsea squad to a scoreless draw.
Spurs' defensive strategy didn't exactly please Mourinho, who stated: "They brought the bus and left the bus in front of the goal as we say in my country."
The term "park the bus" was included in the Oxford English Dictionary in October of last year.
Too many medals
It must be good when you have won so much that you can toss away medals. Mourinho did exactly that after leading Chelsea to a second consecutive league championship in 2006.
Mourinho won his fourth consecutive domestic championship as a result of the victory, and after being given his medal of honour, he flung it into the stands along with his suit blazer. Another medal was soon given to him; it was also lost in the crowd.
The Knee slide
In the Champions League group stages during Mourinho's second season at Real Madrid, a late goal from Cristiano Ronaldo defeated Manchester City, and Mourinho celebrated like only he could, leaping from the bench and falling to his knees.
In the throng during the game, police admonished former Oasis frontman, Liam Gallagher. Both on and off the field, rock 'n' roll.
The following season, Mourinho's stint at Madrid came to an end as he had disagreements with important players like Ronaldo. Mourinho remarked about his countryman, "Maybe he thinks he knows everything, and the coach can't improve him anymore."
I Prefer not to speak
During his second season at Chelsea, Mourinho won the league title and spoke a statement that has since become a viral video and online meme.
In March 2014, Chelsea defeated 1-0 to Aston Villa, and his squad saw two players—Willian and Ramires—get sent off in addition to having a goal disallowed. The referee also ordered Mourinho to the stands.
"I prefer not to speak," he told Sky Sports. "If I speak I am in trouble, big trouble, and I prefer not to be in big trouble. If I speak, I am accused of bringing the game into disrepute."