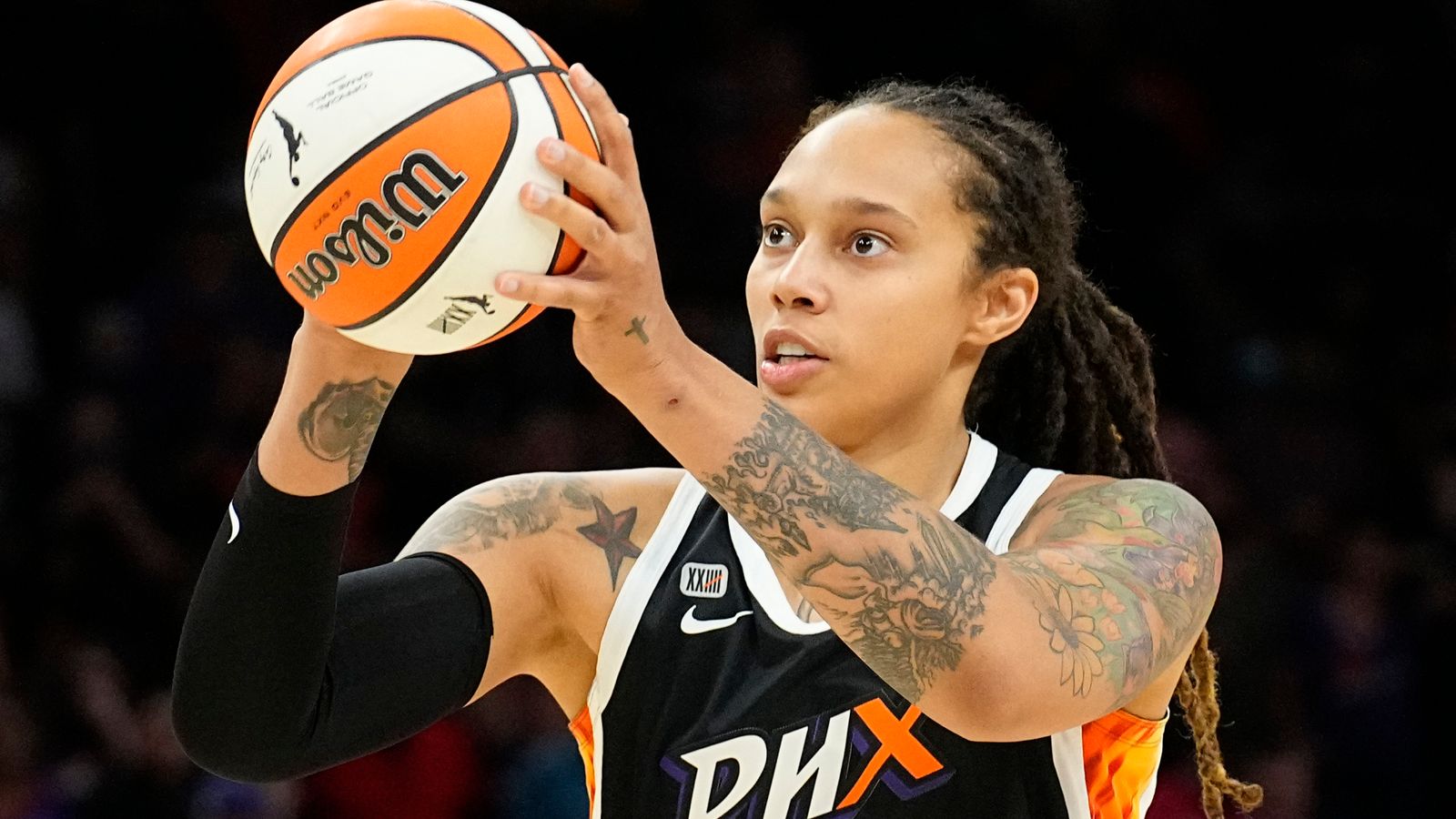 Brittney Griner married a teacher and lawyer Ms Cherelle Watson
They started dating in 2016
Griner proposed to her in 2018
After spending 10 months in Russian jails for being in possession of hashish oil and subsequent release, Brittney Griner net worth is an interesting subject.
Griner is an American female basketball player. She is one of the most successful WNBA players in the US now playing for Phoenix Mercury. Under her professional belt is the prestige of being a double Olympic gold medalist and a six-time WNBA All-Star. Her WNBA record since her drafting by Phoenix Mercury in 2015 has only soared.
Despite her tribulations in 2022, she has a striking biography that many people are unaware of. Here is everything you should know about Griner.
BRITTNEY GRINER BIOGRAPHY
| | |
| --- | --- |
| Full Name | Brittney Yevette Griner |
| Age | 32 |
| Nationality | American |
| Place of birth | Houston, Texas |
| Height | 6'9 ft (206 cm) |
| Occupation | WNBA player |
| Source of wealth | Basketball |
| Marital Status | Married |
BRITTNEY GRINER NET WORTH
Brittney Griner net worth as of 2023 sits at $17 million. She was worth the same amount as of February 2022 when she was arrested at an airport in Moscow, Russia. Of these, $1.5 million is from off-season earnings she made in Russia before her unprecedented arrest and subsequent 10-month incarceration.
Russia's UMMC Ekaterinburg $1.5 million salary is six times her WNBA salary from the Phoenix Mercury which pays her $165,100 a year. The WNBA caps earnings at just over $215,000 million while NBA players receive a media compensation of $4,347,600. Nevertheless, Griner's net worth is a hard rise since 2014 when Phoenix Mercury drafted her. Before playing in the Russian league, he played for China's Zhejiang Golden Bulls for three months and earned $600,000.
She also has a $1 million contract with American sportswear manufacturer Nike entered in 2013.
PERSONAL LIFE
She is 32 years old and was born in October 1990, in Houston, Texas. Today, she is famous for coming out of the closet. Besides resounding interest in Brittney Griner net worth, her wife Cherelle Watson became a headline hitter in 2022 as she fought for Griner's release.
Griner was arrested on February 17 at Moscow's Sheremetyevo airport with vape cartridges carrying hashish oil in her luggage. She says that she was prescribed medical cannabis in the United States to ease pain from longstanding injuries.
Here is the Griner-Cherelle story. The Phoenix Mercury player met Watson when they were both freshmen at Baylor University. They clicked and one thing to the other over the years. Eventually, Brittney Griner wife Cherelle Watson came to be after marrying her. The latter changed her surname from Watson to Griner in 2019.
The two did not begin dating until 2016. This was after Griner's divorce from ex-wife Glory Johnson. In 2018, the Phoenix Mercurya player popped the question to Cherelle. They had their wedding the next year in 2019 when Cherelle changed her surname. Griner cherishes Cherelle so much.
CAREER
All of Brittney Griner net worth claws back to her illustrious WNBA career. Her basketball interest goes way back to her high school days where she also dabbled in volleyball. During her second year, she joined a male workout programme made up of basketball players.
She constantly worked out with Nimitz football coach to build up her leg strength in order to learn how to dunk. Just around this time, she met NBA legend Shaquille O'Neal after her junior season after a viral video of her dunks. Her high school days were about laying the foundation and she succeed with her eventual naming as the WBCA All-American in 2009.
At Baylor University in Waco, Texas the same year, she made history as a freshman with a triple-double. She made the second and third dunks of her college career in January 2010, becoming just the seventh player in women's college basketball history to do so and the second woman to dunk twice in a single game.
In 2013, Phoenix Mercury drafted her to the WNBA and she has been with the team ever since. Griner is a six-time All-Star winner and two-time Olympic Gold medalist champion.
LUXURY COLLECTION
Houses and cars are a part of Brittney Griner net worth. She owned a 4,000-square-foot luxury home in Houston, Texas now valued at $7 million. Her three rides include a $110,000 Volvo XC60 and a Mercedes-Benz G-Class valued at $370,000.
FAQs
How much money does Britney Griner make?
She makes $165,100 under her current contract with Phoenix Mercury.
How much money did Britney make in Russia?
She made $1.5 million in Russia in three seasons
What does Brittney Griner's wife do for work?
Cherelle Watson is a maths teacher and a lawyer per excellence
How did Brittney Griner have a child?
She got a sperm donor and a surrogate for her two children
Does Brittney Griner have twins?
Her two children Ava and Solei are twins